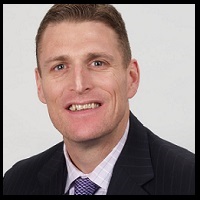 Your Prospect Went Silent on You? Here's Why & What to do
I've certainly been burned by this one and I bet you have too. You have a great conversation or meeting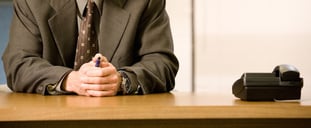 with a prospective customer. They tell you they are the "economic buyer" and are in the market for your service or product. They tell you all the things you need to hear to make you believe this is a real opportunity and that they want to do business with you. You both even agree to a follow up call. Then … the prospect goes MIA….silence. Off the grid. And you sit there....waiting for the phone to ring. Well, hopefully you don't don't do that:)

So, what happened here? Your prospect went silent on you? here's why & what to do
Heck, this happens in our industry every day. It really boils down to qualification. Here are a few likely reasons why this happens and how to remedy the situation.
Why Prospects Go MIA, Silent

What may seem like a hot, top priority on a Monday can move down to the bottom of the priority list come Wednesday of that week. It really is amazing how quickly priorities can and do change in corporate America. Many IT hiring managers see you and your value during a conversation and want to hire you and your firm or consultant on the spot because they are so focused on the problem at hand (it's at the forefront of their mind) but once your conversation concludes they are off and running to solve a different set of problems. As a result, it is easy for them to lose focus and forget about you and your conversation. Heck, they have a new "fire" to put out after all.


In this case your prospect's priorities have changed. Something else, something more important and urgent came up and is now taking precedence over your solution and solving the problem that you and your prospect had discussed. In fact, it may have even taken the funds that were budgeted for your project. Here's the kicker, your prospect isn't ready to abandon working with you or hiring your consultant though. In fact they may even tell you they think your consultant is an excellent solution and want to put things "on hold for a few days" to "think it over." The problem is "I need to think it over" almost always results in a "no." So you get a mixed message. What do most sales people? They hold on hoping for that phone call!

How To Handle Prospects Who Go MIA, Silent
Your best course of action is to go back and uncover the compelling event or re-evaluate the compelling event. Is there is an economic consequence of taking no action and not solve the problem or achieve the stated goal? Is solving the issue time bound? Find out how the impact of the solution will impact the company as well as your prospect on a personal level. For example, you might say, "Mr. Customer, if things stayed the same, how would living with this issue impact you personally?" "Where does this initiative stand relative to the other initiatives you and your company are working on?" "What needs to happen before you will be ready to take action on this project?" The answers to those questions will provide you with insight and help you determine your next steps.

Fighting the Status Quo
Sometimes the priorities have not changed but you are selling against the status quo. The status quo is always your biggest competitor because the devil you don't know (your solution) is far riskier (and requires more work to implement) than the devil your prospect does know (their status quo).
The most precious commodity your IT hiring manager and corporate buyer has is their time. The last thing they want to do is create more work for themselves when they have so little to begin with. Well, hiring an IT consultant, even making the decision to hire a consultant requires an investment of their valuable time and energy. Their extreme need to protect their time at all costs makes selling against the status quo your stiffest competitor.
Compelling your hiring manager to take action and leave the status quo is no easy task. Again, go back to the compelling event but also find out if the hiring manger is committed to solving the problem. If they tell you they are committed to solving the problem ask them "Why?" The why is critically important and will give you great insight into how your customer thinks and what is important to him or her.
Decisions by Consensus
While some hiring managers make decisions regardless of whether or not they have the support of their team, research shows that most corporate buyers make decisions only when they have the support of their peers and subordinates. They make most decisions when they have consensus. This makes sense because staff members are the people implementing your solutions and working with your consultants, so they have to be on board to ensure your project (and/or your consultant) is successful. Think about it, have you ever had a client fire a consultant and you and your team felt "their team just had it out for the consultant?" Maybe they didn't have it out for the consultant but instead, had it out for their manager and this was their way of sending the message. It's not fair or right but it is reality. The manager may have made the decision without the support or input from their team.
Common arguments for not using you and your firm are "we can do it with internal staff" or "we can create a work around." Once the issue is on the table the hiring manager has a tough decision to make. They can either go against the folks who will implement the solution or let the staff do it on their own. Out of fear of not being liked by their team and in the spirit of being a good leader most managers give their staff a chance before going outside.

This is one of those scenarios where I suggest you bring up the objection on your own terms rather than waiting and hoping it doesn't come up. To nip this in the bud, anticipate that your prospect will get push back from their staff and ask your hiring manager how his or her staff feels about moving forward with your consultant(s) to check if they need consensus or if the buyer is willing to make the decision without the support of their team.

You might say "Ms. Customer, how does your staff feel about having a consultant come in to do work that they feel they can do on their own or internally?" "Does your staff know they don't have the skills to do this internally? How will you tell them that additional expertise is required for this project?" These questions can open up dialog for some candid straight talk with your prospect.
About Dan Fisher
I'm Dan Fisher, founder of Menemsha Group. Over 400 IT staffing firms including thousands of sales reps and recruiters apply my sales methodology including my scripts, playbooks, job aids, tools and templates, all of which is consumed from our SaaS based sales enablement platform and our mobile application. I've coached and mentored hundreds of sales leaders, business owners and CEO's, and I have spoken at a variety of industry events including Staffing World, Bullhorn Engage, TechServe Alliance, Bullhorn Live, Massachusetts Staffing Association, and National Association of Personnel Services. Since 2008 I've helped IT staffing organizations quickly ramp up new hires, slash the time it takes to get new reps to open new accounts and meet quota, get more high-quality meetings with key decision makers and help leaders build a scalable sales organization. My training and coaching programs are engaging and highly interactive and are known to challenge sellers to rethink how they approach selling. Ultimately, I help sellers increase productivity, accelerate the buying process & win more deals.