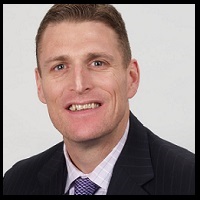 Will Your New Hires Contribute To Your 2017 Revenue Target?
Most likely your IT staffing firm has aggressive growth plans for 2017. While many sales leaders added new sales reps in 2016 and plan to hire additional sales reps in 2017, most are still concerned. Why? IT staffing sales leaders are concerned over how long it will take for their new sales reps to be ready and contribute to their 2017 revenue target.
One of the major gaps I have discovered between hyper-growth IT staffing firms and average IT staffing firms is sales on-boarding. Hyper-growth IT staffing firms often have a robust training program that includes on-going sales coaching by the managers. For most however, far too much time is dedicated to and wasted on corporate policies and procedures, company history and internal systems training. Even many more make it too fast, often assigning a new-hire to shadow a tenured rep for a day or two before throwing them in the deep end. To increase revenue and gross profit per sales rep, and ensure your new hires contribute to your 2017 revenue target you can validate your training and new hire on-boarding program against these sales on-boarding best practices.
Buyer Personas, Your Customers: This is the most overlooked component of sales on-boarding. In fact, I have yet to come across an IT staffing firm that teaches their new hires anything about who their customers are. Every sales rep must know-what their customers care about. Buyer personas including the buyer journey should be understood to ensure your sales reps are aligned with how your customers buy. Sales reps should know and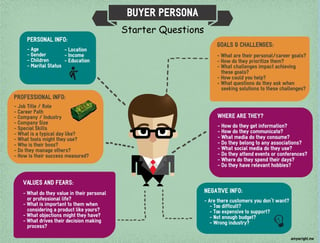 understand the following (from your customer buyer persona training):
Job Function and Responsibility
Goals & Objectives
The Buyer Journey
Challenges
Priorities
Watering Holes (where they go for information to help them do their job)
Key Metrics (their managed against and held accountable to)
Social Engagement (Where do they connect and talk to peers?)
To quickly gain traction and have meaningful sales conversations within the first few weeks of hire date, sales reps need to be trained on who your customers are. Each buyer persona your sales reps are calling on has their own set of goals, objectives, buyer journey, buying criteria, problems they need solved and information they find of value. Without first orientating and training your new hires on your buyer personas, new reps will learn through a long and tedious trial and error process. Don't make the mistake of skipping this in your sales on-boarding as this is how many IT staffing professionals miss their sales quota.
Problems You Solve For Your Customers: Most likely your sales reps can pitch the features and benefits of your services and what it is that your company does. But buyers chose to disengage in that type of dialog back in the 1980's. To succeed in sales today sales reps will need to understand the specific problems they (your service) solves for your customers (IT hiring managers). Sales reps must learn how customers perceive the value of your offering and what problems they hire your IT staffing firm to solve. When sales reps understand the problems they solve for their customer they can quickly gain credibility and ask more effective probing questions which will shorten the sales cycle and time to quota attainment. This changes the whole dynamic of the conversation from "broadcast pitch mode" to a peer to peer discussion where the sales rep is coming from a place in which they're genuinely trying to help the prospect. Sounds consultative huh? It is. Your training should include:
Overview of the problems your service solves by buyer persona and by service offering (think application development services vs. database management services or an MSP or VMS offering)
How these problems impact your customers business and why it is important to them that they be solved
How to sequence your probing questions
Follow up questions to convert the problem you uncovered into a sales opportunity
Story Telling & Sharing Customer Success Stories: IT hiring managers and corporate buyers are insanely busy, over-worked and bombarded with unplanned interruptions (self serving sales pitches) everyday. To quickly demonstrate credibility, establish trust and shorten time to quota attainment your new sales reps must be able to effectively share customer success stories. Today's buyer wants to hear how you are partnering with your customers to solve problems. They also want to hear what the results are. If your sales people can't do this then their prospects are sure to give them the quick brush off. Your training should include:
Customer success stories by vertical industry
Customer success stories by technology
Problem(s) you solved in each success story
Solution delivered (within each success story)
Results delivered (within each success story)
Here is the end goal. Assume your IT staffing firm placed five (or one for that matter) Java developers to help a national bank build a mobile banking application which increased transactions and ultimately revenue. If your sales reps don't know when or how (to articulate) that story when engaged with a prospect who says "were working on building a mobile application" or "were looking to launch a new mobile application" or "we're having issuess with our mobile application," than you have missed out on a huge opportunity. You can read my blog, your guide to building IT customer case studies to learn what information needs to go into the customer case study and how to structure the story. Regardless, make sharing customer success stories a priority for 2017.
Hitting your 2017 revenue target is too important to leave to chance or to simply "hope for the best." To ensure your new hires can not only "talk the talk" but "walk the walk," you will need to incorporate competency exams as well as sales effectiveness metrics to ensure your new hires not only understand the concepts but can actually execute. If your sales reps can't execute in front of you and/or their peers than they sure as heck won't be able execute in front of the customer. And that is what hitting your 2017 revenue target really boils down to, execution.
What is your plan to hit your 2017 revenue target? How confident are you in your sales on-boarding strategy? Let's start a conversation in the comments section below.

About Dan Fisher
Dan Fisher is founder and owner of Menemsha Group, a provider of sales enablement solutions dedicated to helping IT staffing firms improve win rates, shorten their sales cycle, and increase revenue per sales rep. Since launching Menemsha Group in 2008, Dan has consulted with over 200 IT staffing firms and has invested over 5000 hours coaching IT staffing sales reps. He's authored is his own proprietary sales methodology and has previously spoken at Staffing World, TechServe Alliance and Bullhorn Live 2012. Prior to launching Menemsha Group, Dan spent 16 years in the IT industry running local, regional and national sales teams. Dan worked for Kelly Services, Oracle Corporation and Alliance Consulting. Dan currently resides in Boston, Ma.