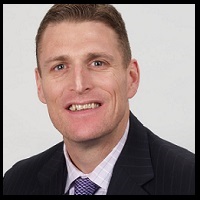 Why Staffing Professionals Must Practice Role Playing "Discovery"
Did you know that Steph Curry (5x NBA All-Star, 2x Time NBA champion, 2x NBA MVP) shoots around 2,000 shots a week: He takes a minimum of 250 practice shots a day, plus another 100 before every game. 100 before EVERY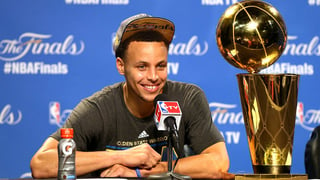 GAME! Now that is commitment to mastering your craft!
I think that most IT staffing sales professionals would agree that "nailing" the sales discovery call is akin to a basketball player having a high shooting percentage. As with having a high shooting percentage, the ability to consistently nail the discovery call enables salespeople to shorten their sales cycle and generate more revenue from a smaller population of prospects. It enables salespeople to generate more commission dollars without having to work harder or rely on increasing their sales activity as their only means for making more money. But many salespeople struggle to properly execute the discovery call because they simply don't get enough practice. One way to overcome this challenge is to practice leading and facilitating your sales discovery through sales role play. Working through hypothetical scenarios with your manager, coach or colleague will provide you with a safe environment to practice your technique, structure and sequence your questions, practice sharing relevant ideas and insights and hone your overall skills. It also allows salespeople to identify their strengths and weaknesses. Role playing is the perfect exercise for rehearsing the sales discovery call to ensure you're 'conversation ready' and that you develop "skills mastery."
Why is Role Playing the Sales Discovery Conversation so Important?
Do you want to position yourself as an authoritative leader or commodity supplier? Nailing the discovery call is key because this is the conversation in which the customer is going to decide whether or not you're an authoritative leader or a commodity supplier. I don't think anyone wants to be perceived as a commodity supplier by their prospects or customers. If at the end of your discovery conversation the customer perceives you as a commodity supplier you will have a long and difficult road trying to reposition yourself as a value add business partner. IT staffing sales professionals need the role play practice to rehearse their messaging and exactly what it is they will say during the discovery conversation.
I remember when I was a kid we would always go to my grandmas house for Thanksgiving and/or Christmas dinner and the kids would always eat together at the card table and the adults would always eat together at the dining room table. Salespeople who struggle to garner the audience of senior buyers and corporate executives-the real decision makers-are typically those who fail to execute the discovery conversation. As a result they get relegated to working with gatekeepers-people who possess the power to say NO-but lack the authority to say YES. These are typically recruiting, procurement and HR professionals, or an office manager. This is akin to a childish, immature adult being relegated to sitting at the kids table for Thanksgiving dinner; they didn't prove themselves as 'worthy' to sit with the adults. Top performers on the other hand are known for spending hours preparing for and consistently executing the sales discovery conversation because they know it is "make or break time." They know they have to seize the moment in order to get invited back and/or given an opportunity otherwise they're kicked out the door and never hear back from the prospect.
Here are three key sales discovery conversation scenarios IT staffing sales professional should practice role playing in order to properly execute the sales discovery conversation.
Practice Role Playing Trigger Events
Most sales people know what a trigger event is (there are three types, problem indicators, transition indicators and opportunity indicators) and they understand the importance of preparing for a sales call or meeting, but only the top performers understand how to incorporate their research such as a trigger event into their messaging and the physical words that come out of their mouth. IT staffing sales professionals should practice and role play the following:
Researching their customer's trigger events via Google and on their company website. Staffing sales people need to know which trigger events are relevant to them and their offerings and which are not.

Dissecting and differentiating between an opportunity, transition and problem indicator trigger event connecting each type with their service offerings

Scripting out and role playing what they will say to reference their research including trigger events when speaking with prospects and customers

Script out and role play how their service offering ties-in with the trigger event and can help the client overcome the challenge, capitalize on the opportunity or aid in the transition
Practice Role Playing Ideas & Insights You Will Share
Part of good sales discovery requires the salesperson to share a fresh idea or insight. After all, customers expect their time spent with a salesperson to be a valuable use of their time. They expect to learn something. Salespeople must practice role playing exactly what it is that they will say to share a fresh idea or insight with their customer. IT staffing sales professionals should practice and role play the following:
Defining their ideal buyer personas

so they understand what is important to each unique buyer type they call on and sell to (VP of Application Development vs. Manager SQA)

Script out and role play exactly what they will say to share their idea, or insight or offer a piece of data such as third-party white paper to pique the customers interest in engaging in a conversation

Script out and practice role playing the questions they will ask and comments they will make after sharing their idea or insight to generate a deeper and more meaningful conversation
Practice Role Playing Structuring & Sequencing Pain Probing Questions
Top performers understand that there is a right way and a wrong way to sequencing and structuring their questions which uncover a customer's pain point(s) including their "current state" and their desired "future state." Generally speaking your questions should start off broad and then narrow in on a specific topic or issue such as a problem they're trying to solve or a goal they're trying to achieve. Top performers also understand that the key to getting a well thought out and honest answer (to their probing questions) is ensuring they properly structure each question. The difference between a five minute conversation and thirty minute conversation with a customer often comes down to how the question is asked such as close ended vs. open ended. IT staffing sales professionals should practice and role play the following:
Scripting the questions they will ask including the exact words they need to use when speaking with the customer

Sequencing their questions in a chronological order that starts broad and narrows in on a specific topic or issue

Practice role playing those questions with a peer, manager or coach in order to improve their effectiveness with asking the questions
Because top performers take the time to practice and execute the sales discovery call they're able to:
Strategically position and align their offerings with their customers goals and objectives

Share relevant ideas and insights that are of high value to their prospects that invoke deep, meaningful conversations

Position themselves as an authoritative leader

Shorten their sales cycle and generate more revenue dollars from a smaller prospect list or territory (than average performers)
The net result is their customers enjoy having them around because they get value every time they speak with them. In return for that value they reward their sales rep by giving them repeat business. How committed are you to mastering your craft?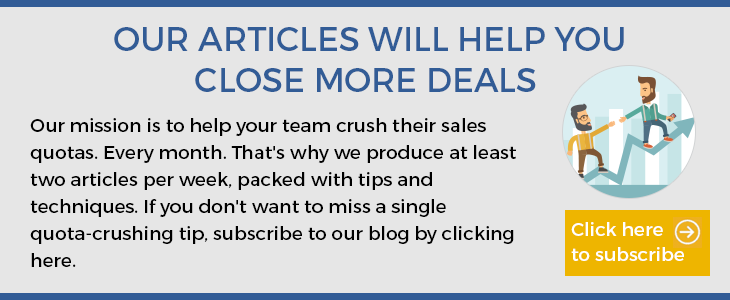 What training activities are you and your team doing to improve your sales discovery conversations? Let's start a conversation in the comments section below.
About Dan Fisher
Dan Fisher is founder and owner of Menemsha Group, a provider of sales enablement solutions dedicated to helping IT staffing firms improve win rates, shorten their sales cycle, and increase revenue per sales rep. Since launching Menemsha Group in 2008, Dan has consulted with over 200 IT staffing firms and has invested over 5000 hours coaching IT staffing sales reps. He's authored is his own proprietary sales methodology and has previously spoken at Staffing World, TechServe Alliance and Bullhorn Live 2012. Prior to launching Menemsha Group, Dan spent 16 years in the IT industry running local, regional and national sales teams. Dan worked for Kelly Services, Oracle Corporation and Alliance Consulting. Dan currently resides in Boston, Ma.