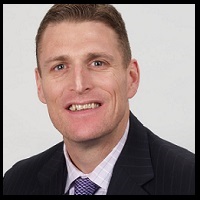 Two Must Have's for Winning Over IT Hiring Managers & Opening New Accounts
In case you haven't noticed, today's IT hiring manager and corporate buyers in general are insanely busy.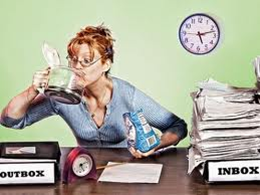 They have large teams to manage and responsibilities that continue to expand. Their work load is unrelenting with deadlines to meet and projects and products to deliver. If that were not enough, these IT hiring managers are bombarded with unsolicited interruptions-sales calls-throughout their day. To make matters worse, they continue to hear salespeople push out their broadcast message or general marketing message where they focus on their company accolades and service offerings. Because of these factors, when a corporate buyer hears even the slightest hint of a self-serving sales pitch, (we have the best candidates, our screening process is unique, I will be in the neighborhood and would like pop by for 15 minutes) they cut you off. So today, now more than ever sales people must:
• Have a compelling value proposition
• Run effective account acquisition campaigns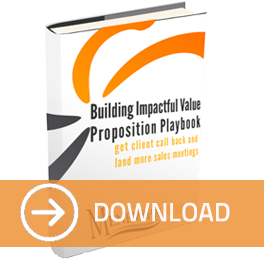 What Your Customers Really Want
Here's the deal, IT hiring managers could care less about your service offerings and all of the things you think make you and your company unique. They have heard it all before from your competitors. So even if you do have a unique service offering or methodology, it doesn't matter because your prospect has become immune to the message. What customers truly care about is how you can impact their business, department or project. Your prospects and customers are responsible for managing a budget. What this means is the sales person needs to be able to articulate how their product or service will help the prospect
• Increase revenue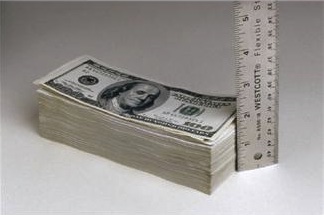 • Reduce costs
• Better utilize assets or improve efficiency
In short, IT staffing sales reps need a value proposition. However, when I ask business owners and sales leaders in the IT staffing industry what their value proposition is I usually some variation of one of the following responses:

• "Our quality customer service"
• "Our commitment to the client"
• "Our ability to quickly find and deliver the right candidate"
• "We only send 2 candidates to the client"
• "Our relationships"

The problem with all of these value propositions is they're vague and fluffy and IT staffing sales reps fail to articulate how the customer is impacted. IT staffing sales reps need to tell the prospect if or how they will reduce costs, increase revenues or improve efficiency. By the way, I especially despise the last one, "our relationships." Relationship builders are simply likeable people who typically appease the customer but they do nothing to help the customer make progress towards his or her goals. Relationship builders also don't know how to create sales opportunities they only know how to find opportunities. We currently live in a world where "finding business" has vanished and possessing the skill of creating opportunities is crucial.

If you want to get IT hiring managers to call you back and if you want your prospects to take meetings with you then you need to be able to explain to them how you can solve their problems. More importantly, you need to have a value proposition that ties the business results from your solution (using your service) to solving your client's critical business issue or helping them achieve a goal. Most importantly, you need to quantify your value proposition.

Your New Account Acquisition Campaign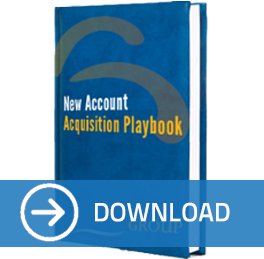 We already know that today's IT hiring manager is insanely busy and is bombarded with sales calls and generic marketing messages throughout their day. And even if you have a referral from a friend who works inside the account and even if you leave the perfect voice mail message, your message is still just another unwanted interruption in your prospects day. So how can you penetrate your prospect's stream of consciousness and go from an unknown entity to a recognized name brand?

To open new accounts in today's marketplace you must have a strong account acquisition plan to accompany your value proposition. You can't just expect to make a call or even a few calls without any planning and expect to open an account. Research shows that 80% of all sales are made between the 5th and 12th contact with a prospect. Interestingly, 90% of sales people give up after the third contact. What is even more fascinating is that everyone that I run into in the IT staffing industry tells me their goal is to build long term relationships with their clients where they're viewed and treated like a partner and not a commodity yet the reality of the sales behavior (seeing immediate transactions) would tell you otherwise.

When designing your new account acquisition campaign you should count on two things:
1. It will take you between seven and twelve interactions before your get an opportunity to do business with the account/contact
2. You need to leverage all communication mediums and platforms including the phone, email, text, social media, and inbound marketing to name a few

Next, and here is where a common mistake is made, you need to make the focus of your campaign on your customer's business goals and objectives, their critical business issues and how you and your firm can make a difference. Do NOT make the goal or focus of your campaign on getting a meeting or getting a job order. Your client will see right through this from a mile away. The meetings and opportunities will come and come much sooner if you focus on how you can make an impact on their business. The quickest way to inject yourself into your prospects thought process is to always be coming from a place where you're trying to make an impact on their business. If on the other hand you are constantly pushing for a meeting or a job order you are by definition coming from a place that is 100% self-serving in which case your prospects will tune you out.

The Goal of Your New Account Acquisition Campaign
You're looking to establish credibility, develop mind share and get on your prospects radar. To accomplish this, leave out your generic marketing brochures and company swag. These things are credibility killers and feed the "commodity machine." Simply put, that crap is a big part of the reason why customers look at staffing firms as a commodity. Instead you need to create sales scripts including voice mail and email scripts that incorporate your value proposition. You need to create scripts and objection rebuttals for your different buyer persona's and you also need to create killer content and add that to your campaign tool kit. Doing this will help you build your community of followers.
As you prepare for 2015 be sure to work on establishing your value proposition and build your new account acquisition campaign. If you're interested in learning more about opening new accounts in 2015 and how to go about building your value proposition and setting up your new account acquisition campaign then check out our New Account Development sales training program. I will be covering these topics in much greater detail as well as cold calling, identifying your target market and objection handling.



About Dan Fisher
Dan Fisher is founder and owner of Menemsha Group, a provider of sales enablement solutions dedicated to helping IT staffing firms improve win rates, shorten their sales cycle, and increase revenue per sales rep. Since launching Menemsha Group in 2008, Dan has consulted with over 200 IT staffing firms and has invested over 5000 hours coaching IT staffing sales reps. He's authored is his own proprietary sales methodology and has previously spoken at Staffing World, TechServe Alliance and Bullhorn Live 2012. Prior to launching Menemsha Group, Dan spent 16 years in the IT industry running local, regional and national sales teams. Dan worked for Kelly Services, Oracle Corporation and Alliance Consulting. Dan currently resides in Boston, Ma.