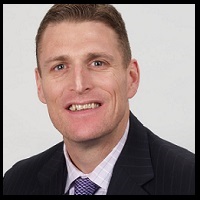 Training & Onboarding 101: Skills Certification and Video Coaching
IT staffing organizations should be ensuring that their sales reps and recruiters possess the proper knowledge and skills in order to execute on every customer and candidate conversation. I like to refer to this as "conversation ready." Video coaching is a proven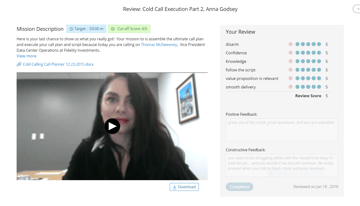 method for certifying that a sales rep or recruiter possess the knowledge, skills, messaging, and tonality and is prepared to execute in the heat of the conversation. This is why top performing staffing leaders incorporate video coaching and video training into their coaching strategy including video recorded role-plays, social learning, sales call planning, certification assessments and other activities.
Naturally, most sales reps and recruiters push back on the idea of a coach or their manager critiquing their style, messaging and delivery through video recordings. Who wouldn't? Nobody wants to look bad, especially in front of their peers. And nobody wants to risk receiving a bad critique. We have found that sales reps and recruiters go through two phases of 'adoption' with video coaching and assessments. At first they deny it and don't want anything to do with it. But once they get through the first one they're really glad they did it because it makes them feel good about themselves and builds their self confidence.
Adopting Skills Certification and Video Coaching: Pushing Reps & Recruiters Outside Their Comfort Zone
To get your sales reps and recruiters to buy into the idea of skills certification with video coaching you can begin by assigning them real world, everyday scenarios such as how to handle an objection, make a cold call or negotiate rate with a candidate. Staffing leaders can then use that video as part of their coaching session in which the leader and learner discuss what the rep or recruiter did well and what they could improve upon. To take it a step further you could ask your sales reps and recruiters to share their videos with each other. This allows for social learning in which your people can now learn from each other by watching each other's video recordings.
For example, when a customer signs up for our sales training or recruiter training program, their people create video recordings of themselves rehearsing real-world candidate and customer conversations. Those videos are stored on our platform and made available for the entire team to watch and learn from. This gives their team access to a library of on-demand videos showcasing top sales and recruiting behaviors and best practices.
What I have found most interesting is that salespeople and recruiters tell us that doing the video recordings is harder and more nerve wracking than executing the actual client or candidate conversation. They go on to tell us that executing the real conversation 'in the heat of the moment' is far easier because they already practiced it within the context of knowing they would be evaluated by their manager and critiqued by their peers. So the practice session is actually harder than the executing the real conversation.
By creating a culture of continuous learning in which you incorporate skills certification with video coaching into your training and onboarding program, your IT staffing organization will be well on its way to improving sales and recruiter effectiveness which will accelerate growth. To learn more about how you can accelerate time to quota attainment and improve sales and recruiter effectiveness, check out our new ebook, Blueprint for Accelerating Onboarding.

About Dan Fisher
Dan Fisher is founder and owner of Menemsha Group, a provider of sales enablement solutions dedicated to helping IT staffing firms improve win rates, shorten their sales cycle, and increase revenue per sales rep. Since launching Menemsha Group in 2008, Dan has consulted with over 200 IT staffing firms and has invested over 5000 hours coaching IT staffing sales reps. He's authored is his own proprietary sales methodology and has previously spoken at Staffing World, TechServe Alliance and Bullhorn Live 2012. Prior to launching Menemsha Group, Dan spent 16 years in the IT industry running local, regional and national sales teams. Dan worked for Kelly Services, Oracle Corporation and Alliance Consulting. Dan currently resides in Boston, Ma.