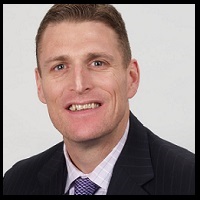 Top Sales Performers vs Traditional "Old School" Sellers
It's all about making a difference. Sounds cliché but it's true. Traditional sales reps in the IT staffing industry make getting the job order and landing the meeting their priority.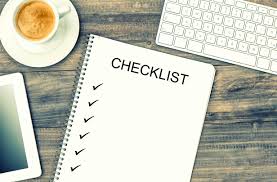 Not only does this approach create resistance with every client interaction but it's self-serving and your client's know it.
In this blog post, top sales performers vs traditional old school sellers, I'm going to highlight the differences between traditional legacy salespeople vs. top performing salespeople. Which are you?
How Top Performers Approach Sales
Today's top selling IT staffing sales professionals focus on making an impact with their clients by helping them solve their critical business issues. They see themselves as change agents focused on uncovering the client's current state and their desired future state. They focus their time and energy on helping their client's meet their goals. They research their problems and potential solutions and present their findings to their clients.
How Traditional, "Old School" Sellers Sell
Traditional sellers focus on their personal, self serving agenda; They seek out "pre-defined, budget approved job orders," and other items that meet their personal needs such as a sales meeting. These are the folks who go to the job boards, Indeed.com and client web sites seeking open job orders. Their goal is to land a meeting and not talk about relative business issues but instead "wow" the client with their superior rapport building skills and their "unique" recruiting services and methodology. If that doesn't work then they push for an open job order to work on. In essence, their goal is simply to be an order fulfillment house. An order taker.
How Top Performers Approach Sales
Top performing IT staffing sales professionals focus on selling to the functional business lines of a organization to better understand their goals and objectives. They do this because they know these are the real customers. These top sales performers are able to connect the dots between the results the client seeks and the results their IT consultants can deliver. They achieve this with their supreme consultative selling sales skills.
How Traditional, "Old School" Sellers Sell
Traditional IT staffing sales professionals focus on communicating the value of their service offering. They love to rattle off their broadcast message-the features, benefits and advantages of their service offerings. They love power point presentations and dropping of marketing brochures and other swag.
Traditional "old-School" sellers think their customers evaluate and select vendors based on their service offerings and their unique features and benefits. These sales people typically sell on price and usually drop their price (or keep it low in the first place) to remain competitive with other suppliers. Perhaps they do this subconsciously because they know there is no real value in their offering?
How Top Performers Approach Sales
Top IT staffing sales professionals differentiate themselves in the way in whcih they sell. They position themselves as a subject matter experts where that client seeks them out for guidance, expertise and advice. They ask thought provoking probing questions of their clients, challenge the status quo, bring fresh ideas and insight to their client meetings and spend hours researching their client's business. And it all starts by getting outside of their comfort zone. Most of what they do is NOT in their job description.
About Dan Fisher
I'm Dan Fisher, founder of Menemsha Group. Over 400 IT staffing firms including thousands of sales reps and recruiters apply my sales methodology including my scripts, playbooks, job aids, tools and templates, all of which is consumed from our SaaS based sales enablement platform and our mobile application. I've coached and mentored hundreds of sales leaders, business owners and CEO's, and I have spoken at a variety of industry events including Staffing World, Bullhorn Engage, TechServe Alliance, Bullhorn Live, Massachusetts Staffing Association, and National Association of Personnel Services. Since 2008 I've helped IT staffing organizations quickly ramp up new hires, slash the time it takes to get new reps to open new accounts and meet quota, get more high-quality meetings with key decision makers and help leaders build a scalable sales organization. My training and coaching programs are engaging and highly interactive and are known to challenge sellers to rethink how they approach selling. Ultimately, I help sellers increase productivity, accelerate the buying process & win more deals.