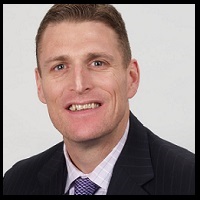 Today's Sales Leader, the Linchpin of Sales Enablement
Sales enablement is the process of providing the sales (and recruiting) organization with the technology, tools, processes, methodologies, training, coaching, playbooks and analytics that help salespeople sell more effectively. The intention of sales enablement is to provide salespeople with what they need in order to consistently engage customers and candidates in productive sales conversations at each stage of the sales process. But regardless of how effective your sales enablement program is, there is one element that FAR OUTWEIGHS all others and determines success or failure, and that is the sales manager.
Today's sales leader is the linchpin of sales enablement because their role is to ensure the sales team understands the sales strategy and can effectively execute the sales process including your sales methodology and the skills and behaviors that go with it. Without an effective sales manager playing an active role in the coaching, learning and development of your salespeople, you have no way of knowing if your salespeople are staying aligned with the buyer across each stage of the sales cycle. In fact, one of the big trends we're seeing with our IT staffing customers (as well as outside the staffing industry) is organizations are now making their sales managers the centerpiece of their sales enablement program including new hire onboarding and training. CEO's and owners recognize that their sales (and recruiting) managers can no longer just be a manager who who pokes their head in on closest to the money deals; they know their managers must coach and develop their people. In some cases, IT staffing firms are now recognizing it is time to hire a sales enablement manager to supplement their sales manager(s).
To support sales managers, we recently launched an automated coaching framework. Our platform now leverages AI technology and automates the delivery of coaching tips, content recommendations and workflow to give sales managers a repeatable coaching framework of best practices, tools and job aids. We have empowered sales managers to play an active role in the employee training and sales enablement process from everything from new hire onboarding to continuous learning and development. This includes competency maps that identify skill gaps and areas for coaching, automatically assigning training based on coaching results and providing a structured coaching framework to effectively coach salespeople at scale.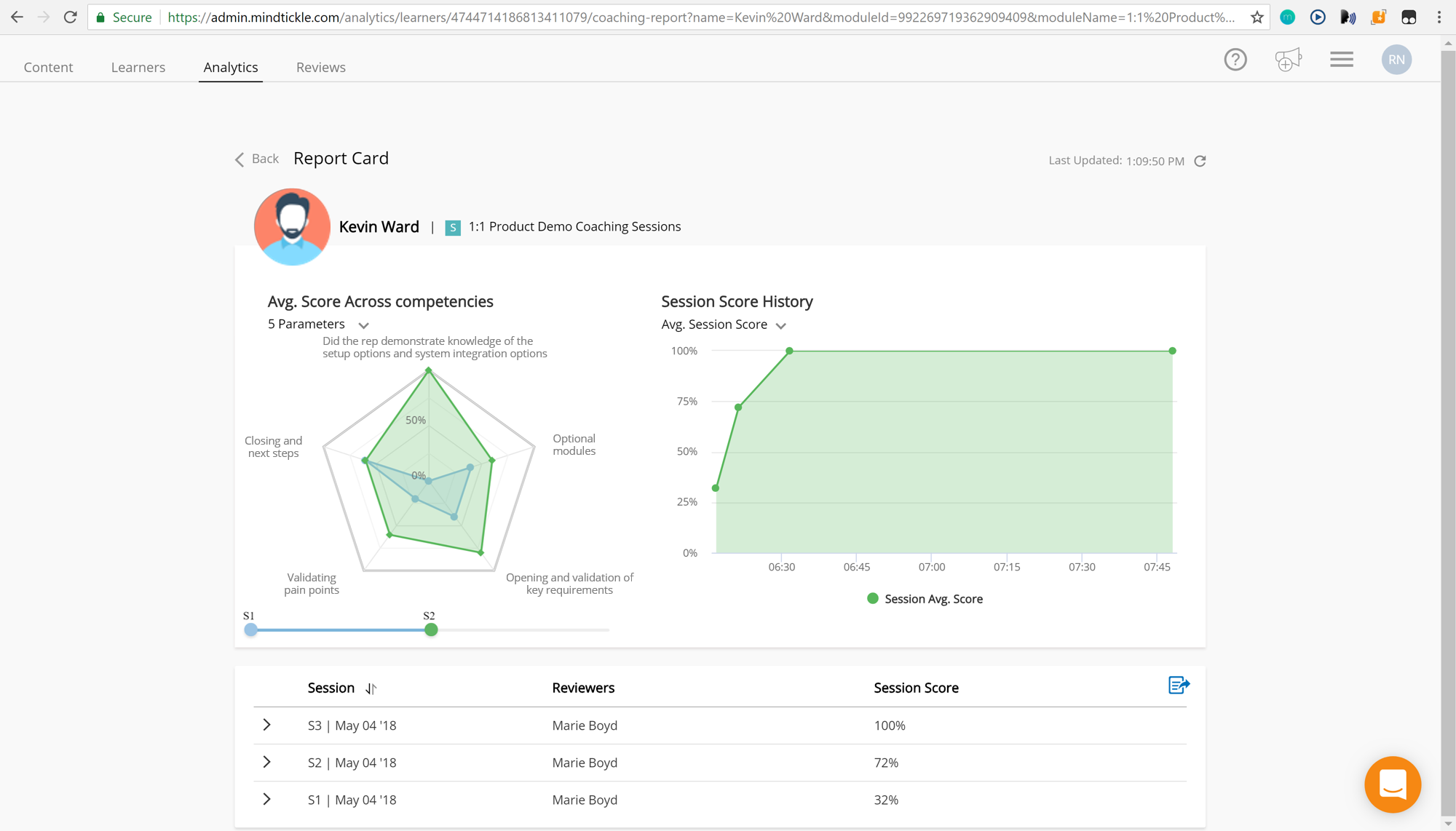 The most important skill for a sales manager to develop and the one that has the biggest impact on sales performance including quota attainment is coaching. Coaching is the #1 sales management skill because it most closely ties to and influences results. In fact, sales coaching was identified by a Training Industry and Sales Performance International survey as one of the areas most likely to impact sales performance.
Understanding Your Role as the Sales Leader in Employee Training, Sales Enablement
A good sales coach is someone who can improve motivation. This does not mean acting as the cheerleader in which the team is dependent upon the manager to motivate them. On the contrary, the manager improves their self motivation through empowerment. A good sales coach also helps their salespeople improve how they sell and the quality of the coaching is reflected in their reps sales win rates, deal size and length of sales cycle. The problem for most sales organization however is their sales managers were promoted into sales management because of their success with selling, not with coaching. This is why it is so important for your sales managers to receive the necessary sales management training to become an effective sales coach.
Managers tend to think they're coaching when they're actually just telling their employees what to do. They confuse feedback with coaching. The good news is that managers can improve their coaching skills in a short amount of time IF they invest in learning how to coach.
Create a Coaching Culture
One way to begin the process of improving coaching skills is to create a culture of coaching. Follow the steps below to being creating a coaching culture.
1. On the morning of the first of each month the manager should give the sales rep a copy of their sales activity and performance report (for the prior month). Ask the sales rep to review the data.
2. To empower the sales rep, the manager should also ask their rep to review the report to identify trends, strengths and weaknesses. In essence, the manager is asking the sales rep to self-diagnose their performance by reviewing the data. T
3. The manager should also ask their sales rep to document document what they feel they did well for the month and what they feel they need to improve upon for the new month.
4. The manager conducts the same exercise.
5. During the afternoon of the 1st of each month the manager meets with the salesperson. During this meeting the manager asks the sales rep to share with them what they learned from reviewing their sales activity and performance data. They review specific metrics as as well as qualitative performance. The manager also asks the sales rep what they have identified as their strengths and weaknesses. Based on this feedback the sales rep, with input from their manager co-create a skill and behavioral development plan for the new month.
6. On the morning of the 2nd of each month Directors meet with their managers to review the developmental plan the manager has come up with for each of their sales reps.
7. During the afternoon of the 2nd, the VP of Sales meets with each of their Directors to review the developmental plan for each salesperson.
This is how you build a culture of coaching, by getting sales management team in alignment and on a consistent coaching cadence. Finally, you probably noticed that I put in bold "the manager asks the sales rep." This is a critical coaching skill for sales managers to learn and adopt. To empower salespeople, managers must learn to lead by asking questions rather than simply telling them what to do.
To learn more about the critical role that front line sales managers play in learning and development including new hire onboarding and continuous training for their employees, check out our upcoming webinar, Be the Catalyst for Change: Understanding the Role of the Sales Leader in Employee Training.

About Dan Fisher
Dan Fisher is founder and owner of Menemsha Group, a provider of sales enablement solutions dedicated to helping IT staffing firms improve win rates, shorten their sales cycle, and increase revenue per sales rep. Since launching Menemsha Group in 2008, Dan has consulted with over 200 IT staffing firms and has invested over 5000 hours coaching IT staffing sales reps. He's authored is his own proprietary sales methodology and has previously spoken at Staffing World, TechServe Alliance and Bullhorn Live 2012. Prior to launching Menemsha Group, Dan spent 16 years in the IT industry running local, regional and national sales teams. Dan worked for Kelly Services, Oracle Corporation and Alliance Consulting. Dan currently resides in Boston, Ma.