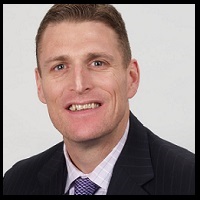 Three Ways To Increase Sales Win Rates
Job order activity continues to be plentiful in the IT staffing market. Despite the 'good times,' customer expectations rise to unprecedented expectations resulting in stalled and delayed sales cycles. For many IT staffing firms this is resulting a lot of work with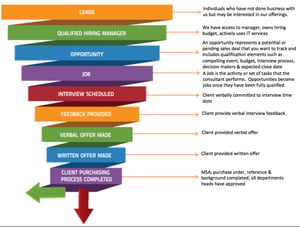 little payoff. How can IT staffing sales professionals counter such obstacles? Below I highlight three ways to increase sales win rates.
1. Work the Right Opportunities: I often share with customers that the quickest and most effective way to increase sales velocity and improve sales win rates is to simply stop working the old, stale job requirements that you can't fill. You know the unqualified job orders. Review your pipeline and be honest with yourself. Do you really think you and your recruiters time is best spent on these job orders? Instead, define your target market by creating a profile for the ideal customer. The ideal customer profile should include:
Only clients in industries that you've had success in

Only client requirements (technical skill sets) that you've had consistent success in and have client case studies that speak to them

Only clients who spend enough $$ (can afford your services and will be repeat buyers)

Only clients where you have consistent access to the decision makers (don't waste your time working through gatekeepers).
2. Sell Beyond the Submittal and Lead Your Customer through their Purchasing Process: Top performing sales teams recognized years ago that you can no longer expect your customers to "fit" in your sales methodology. That is simply Old School selling. When qualifying opportunities, today's top performing sales professionals are asking themselves and their customers two questions:
Why would my customers buy now?
The sales process is your customers purchasing process. Therefore, IT staffing sales professionals must understand the steps and tasks that their customer must complete in order buy (hire) from them. More importantly, we must understand what we need to do to get them to complete those steps. Instead of looking at your sales funnel and saying "what have we already done," we should be thinking, what do I need my customer to do next?" Example questions:
What is involved in getting funds released for a budgeted expenditure? Who are the decision makers who have to be involved in that approval process?

What would it take to get an unbudgeted expenditure approved? Who would be involved?

Who else besides my direct client is involved in the interviewing, hiring and decision making process? What is the role of each of these individuals? What happens if some of these stakeholders like my candidate but others don't? How will my client make a decision then?
3. Use Sales Play Books for Different Sales Scenarios: Sales Play Books are a new and evolving sales enablement tool that provides scripts, tools, content, coaching and messaging that help sales professionals advance and win deals.
Well-designed sales playbooks serve up the right information for opportunities, leads and accounts based on their characteristics and corresponding data. You can design them and build them yourself in house based on your sales process & methodology or you can hire an outside firm (such as Menemsha Group) to design the playbooks for you.
Sales Play Books provides sales scripts, email and voice mail templates, probing questions and follow-up questions to ask, objection rebuttals, learning models, planning worksheets, and tracking tools-that need to be executed in order to move the sales opportunity and client relationship forward. In short, sales professionals today need to be armed with the right information at the right time in order to win.
How Do You Know if You Need a Sales Play Book?
Are you and every member of your team prepared to handle any and every "curve ball question" and last minute objection that could determine the outcome of the deal? If the answer is no or you're not sure than investing in a sales play book would be a good idea.
About Dan Fisher
I'm Dan Fisher, founder of Menemsha Group. Over 400 IT staffing firms including thousands of sales reps and recruiters apply my sales methodology including my scripts, playbooks, job aids, tools and templates, all of which is consumed from our SaaS based sales enablement platform and our mobile application. I've coached and mentored hundreds of sales leaders, business owners and CEO's, and I have spoken at a variety of industry events including Staffing World, Bullhorn Engage, TechServe Alliance, Bullhorn Live, Massachusetts Staffing Association, and National Association of Personnel Services. Since 2008 I've helped IT staffing organizations quickly ramp up new hires, slash the time it takes to get new reps to open new accounts and meet quota, get more high-quality meetings with key decision makers and help leaders build a scalable sales organization. My training and coaching programs are engaging and highly interactive and are known to challenge sellers to rethink how they approach selling. Ultimately, I help sellers increase productivity, accelerate the buying process & win more deals.