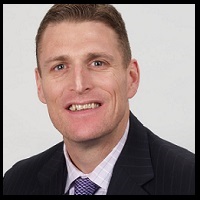 Three Tips to Making Your Technology Investments
In the world of sales and technology, there always seems to be "the next big thing" hitting the market. And like most shiny new objects, sales people are drawn to them. As new technologies are brought to market IT staffing firms are tempted to buy the latest and greatest in order to "keep their competitive edge." But from my experience most tools fail to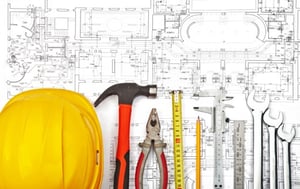 deliver on their expected ROI. Is it the technology or is it the user and their lack of strategy to drive and sustain user adoption? You might say a little of both. To avoid falling victim to the next "big thing" and ensure your technology investment makes a real impact, here are three tips to making your technology investments along with insights on how best to implement them.
Focus on Effectiveness, Not Efficiency
Historically sales organizations have invested in sales (technology) tools with a goal of improving efficiency. Examples include sales lead generation tools, automated call systems/dialers, contract management software and even CRM/ATS applications among others. Don't get me wrong, these are important tools, tools that I use every day. But I think we've extracted as much efficiency as we can from these types of tools. I don't hear owners or sales leaders saying "boy, I need to find a way to free up my salespeople's time." What I do hear owners and sales leaders saying however is "boy, my salespeople need a better way, better ideas and a better approach for reaching buyers and closing deals." These software "efficiency" tools that so many of us seem to be enamored with might give sales reps back a few hours of time each day, but they do NOTHING to help sales reps sell more effectively.
My belief is your greatest return will come from investing in tools that will help your sales people sell more effectively and your recruiters recruit more effectively.
Take Discoverorg for example. This is a great tool that provides salespeople with leads and company information, but what if your sales reps knew a more effective way for leveraging those sales trigger events when speaking with prospects? Imagine how they could improve the productivity of their sales conversations?
Consider software tools and products that can improve your new hire training and onboarding program so that you can accelerate time to quota attainment. That is just one example but when it comes to prioritizing which tools to invest in, focus on the tools that are designed to improve the effectiveness of your sales or recruiting team.
Make User Adoption Simple and Pain Free
Buying products and services today is as much about change management as it is about benefiting from those solutions. When you pitch your client to hire your IT consultant, your buyer is thinking about how they're going to incorporate your consultant into their team, culture and work stream. In essence, they see a change management initiative waiting to be implemented. That naturally gives the hiring manager pause about pulling the trigger and hiring the IT consultant.
As a sales leader or business owner, when you roll out a new tool to your sales or recruiting team you are essentially asking them to change how they work. Because people naturally resist changing you need make adopting your new tool as easy and painless as possible. Any time you introduce a new tool-or any new idea for that matter-you need to treat it as a change management initiative. They key of course to quickly driving adoption is implementing tools your sales reps and recruiters actually want to use. Anyone who has ever implemented a CRM/ATS tool will tell you how important it is to get this step done correctly.
Gain Buy-in From Your Front Line Managers
As I have mentioned in the past, the most important role your front line managers play is coaching, mentoring and developing their sales reps. I have also discussed the importance of training your front line managers first, before you ever train your sales reps or recruiters. This is because your front line managers need to understand how to lead and act as change agents and sustain change. If your front line managers don't see the value in your new tools they won't adopt them. If your front line managers don't adopt your tools your salespeople will not adopt them either.
Buy-in at all levels of the organization is key to reinforcing the behavior and driving and sustaining adoption. Very rarely will technology alone ever deliver the ROI you're expecting, it's all in the execution and gaining buy-in.
How do you go about prioritizing your technology investments? How do you roll them out to your team to drive adoption? Let's start a conversation in the comments section below.
About Dan Fisher
Dan Fisher is founder and owner of Menemsha Group, a provider of sales enablement solutions dedicated to helping IT staffing firms improve win rates, shorten their sales cycle, and increase revenue per sales rep. Since launching Menemsha Group in 2008, Dan has consulted with over 200 IT staffing firms and has invested over 5000 hours coaching IT staffing sales reps. He's authored is his own proprietary sales methodology and has previously spoken at Staffing World, TechServe Alliance and Bullhorn Live 2012. Prior to launching Menemsha Group, Dan spent 16 years in the IT industry running local, regional and national sales teams. Dan worked for Kelly Services, Oracle Corporation and Alliance Consulting. Dan currently resides in Boston, Ma.