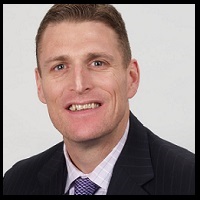 The Power of Video Training and Coaching
Make no mistake, sales enablement is on the rise. Companies of all sizes and across all industries are investing to improve their sales training, onboarding and coaching strategies. One of the easiest and most powerful tools they're taking advantage of is the power of video training and coaching.

Leading research firms have also discovered that video is not only a preferred and effective learning tool, but that it also improves sales training results.

Consider the following:
Sales teams that reinforce training with

video coaching

see 34% more first-year reps hitting quota. (Aberdeen Group)

75% of learners are more likely to watch video training lessons than read a document, email or web article. (Forrester Research)

Peter Ostrow

of SiriusDecisions says "video is well-suited to refining the human element of [B2B] selling. Younger

generations are especially engaged with rich media such as video. This includes millennials, who will make up 75% of the U.S. workforce by 2025.
The beauty of video training and coaching is it provides every recruiter and every sales rep with opportune time to handle every candidate or customer curve-ball question, objection and other real life selling scenarios. Recruiters and salespeople become "conversation ready" by practicing in a safe environment and NOT on their candidates or customers.
To help you take advantage of the benefits of video training and coaching , I've compiled a list of six super quick and easy informal video training and coaching activities that you and your team can do today.
Informal Video Training & Coaching
One of the quickest and easiest ways to share best practices across your sales and recruiting team is to simply ask your salespeople to answer questions. For example, questions could range from and include any of the following:
What steps do you take to complete your monthly expense report?

How do you manage your sales pipeline and keep it up to date?

When do you do your documentation in your CRM/ATS?

How do you overcome the objection of <insert objection>?

When a deal gets "stuck" or stalled, what steps do you take to move it forward?

How do you use tasks and your calendar to help you manage your prospecting time?
Instead of asking your learners to submit their recordings to be reviewed and scored, simply ask your reps to video record their responses and then ask them to upload their video response to your LMS or company portal for all team members to watch and learn from. Your sales team could see a real boost in productivity even if just one rep shares a tip or trick that other sales reps were unaware of. Other advantages of doing this include:
You let your salespeople and recruiters create informal training content for all team members to benefit from

You harness the power of social learning by allowing lesser experienced recruiters and sales reps learn from your tenured recruiters and sales reps
You quickly gain buy-in from recruiters and sales reps which help you accelerate the process of building a learning culture
You can quickly and easily replicate or clone top performing behaviors across your organization. Haven't we all said at one point in time, "I just wish my team sold like <insert rep's name and location>. If my team would just do what <insert rep's name>. The power of video training and coaching allows all team members, regardless of location, to see how top performers handle certain selling situations such as a cold call, value proposition or handle an objection.
About Dan Fisher
Dan Fisher is founder and owner of Menemsha Group, a provider of sales enablement solutions dedicated to helping IT staffing firms improve win rates, shorten their sales cycle, and increase revenue per sales rep. Since launching Menemsha Group in 2008, Dan has consulted with over 200 IT staffing firms and has invested over 5000 hours coaching IT staffing sales reps. He's authored is his own proprietary sales methodology and has previously spoken at Staffing World, TechServe Alliance and Bullhorn Live 2012. Prior to launching Menemsha Group, Dan spent 16 years in the IT industry running local, regional and national sales teams. Dan worked for Kelly Services, Oracle Corporation and Alliance Consulting. Dan currently resides in Boston, Ma.