Staffing Managers, Are Your Recruiters Just Sourcers?
If your recruiters make calls that sound like this, "Hello Mrs. Smith, my client is looking for a Java Developer with 5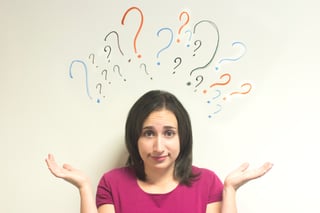 years of experience in JSP. Do you have that?" then you have your answer.
That is NOT a recruiting approach. That is a sourcers approach. Now, I want to be crystal clear, before I get one thousand angry calls from recruiters, I am not saying that recruiters are bad at their job. I am also not saying that
sourcers aren't important or that they are ineffective. What I am saying is that in the candidate driven market that the majority of us are in the type of call I described will not yield positive results. I don't think that's news.
So why do I hear calls like that one so often?
There are a couple of reasons:
The majority of recruiters in the industry today have not recruited through a truly candidate driven market so they had success making calls like the one I described.
They have not been trained on how to connect with candidates on a deeper level so they go with the easier call.
Their managers aren't holding them accountable for higher quality calls.
They neglect the important task of completing a candidate call plan before making calls.
If your recruiters are making that direct, transactional call with top talent in today's candidate driven marketplace they will not be able to identify, qualify, and represent top talent. Candidates who are receiving multiple calls per day from recruiters will no longer tolerate that approach. They don't NEED to!
Top talent expects recruiters to have a message that:
Is focused on THEIR wants and needs, not that of the recruiter (or client).
Shows that the recruiter took a few moments to read their resume and has at least a basic understanding of the candidate's background and career path.
Adds value, isn't just a transactional data-dump.
If you have been following this blog and/or have been through any of our sales training you might notice some similarities between what a candidate is looking for and what hiring managers look for from our salespeople.
That is the piece that so many miss. They forget that recruiters ARE salespeople. A recruiter is a salesperson that is focused on the candidate. If we remember that fact what we need to do becomes clearer. How we need to execute our calls becomes clearer.
So, in order to achieve the outcome we are looking for we need to train our recruiters to disarm candidates in much the same way that we train our salespeople to disarm prospects to make them more receptive to our message.
Here are some examples:
Start the call by asking if this is a good time to talk.
Demonstrate sincere and genuine interest in their career goals. Don't let your personal agenda rush you though the call, that comes off very self-serving.
Mention something relevant from their resume early on in the conversation so it is clear that you have read the resume and have at least a basic understanding of their background.
Stay LASER focused on what the candidate is getting out of the conversation (show value!) and stay away from language about "your company's policy" and "your client wants..."
Ask engagement questions: "How does that sound?" "Is that similar to what you did at XYZ company?"
Ask qualification questions: "How does this compare to your current role?" "Do you think an opportunity like this would further your career? (If yes, "How?" and if not, "Why?")
If they have interest ask them if this is a good time to discuss the opportunity in detail or if there is a better time to talk.
These are the basics. If you would like to learn more about this than you will be happy to know that Menemsha Group is now offering Recruiter Training. Recruiters, in short, need to take the time necessary, prior to reaching out to the candidate to prepare for the call, again, just like a salesperson should when reaching out to a prospect.
This preparation includes completing a call plan that incorporates the following elements:
Preparing what you will say that demonstrates you understand the candidates current and past role(s)
Preparing what you will say that demonstrates you understand the industry the candidate works in
Creating a call objective and preparing questions and answers or rebuttals to potential objections or questions
Ensuring they understand the role or project BEYOND just the basic technologies and experience required to succeed in the role.
Understanding the client's interview and hiring process (including any necessary background checks!)
Quick read of the candidates resume (Eyeball Test!).
Taking the time to prepare, staying focused on the candidate, and engaging the candidate will ensure that the recruiter has the most receptive audience possible for their presentation.
TIP: Now that you have a receptive audience don't LOSE them by talking AT them. Keep their engagement high by SELLING them the opportunity not TELLING them about it!
Looking for additional insight into interviewing candidates? Download the eBook titled "Executing the Candidate Interview, Five Pillars to Effective Qualification."
About Gerry Gadoury
Gerry is a fifteen year veteran of sales, sales management, and sales operations within the IT staffing and professional services industries. Gerry has designed and delivered IT sales training curriculum for multiple IT staffing firms and has experience working in all operational facets of the IT staffing and professional services industry including "hands-on" experience in sales, technical recruiting and branch management. Gerry brings invaluable experience in developing, delivering and reinforcing training programs and change management initiatives. Prior to Menemsha Group Gerry worked for Softworld Inc, Kelly IT Resources, GenTech, and the United States Marine Corps.