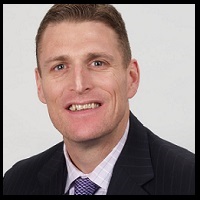 Six Tips for Accelerating Sales Onboarding
Many sales leaders think of sales onboarding as an additional cost that chips away at their profitability. The reality is, faster sales onboarding is your quickest and lowest hanging fruit for generating revenue. Yes, it can be time and labor intensive, but sales onboarding is a revenue generating activity just like sales prospecting and should be treated as such. The sooner your sales reps hit quota, the more revenue you will have booked. Here are six tips for accelerating sales onboarding
Tip One Accelerating Sales Onboarding: Let Sales Reps Experience the Entire Sales Cycle
Don't fall for "fool's gold" by mistaking CRM/ATS training, technology training, product training or even Recruiter training for sales onboarding. So many staffing firms skip the last mile of sales onboarding by only giving their new hires a limited view into the overall sales process. Instead, allow your salespeople to see and witness first-hand your sales cycle, in its entirety. This includes each stage from initial cold call and qualification, to discovery, execution of an MSA (master services agreement), qualification of the job order, scheduling interviews, presenting candidates, overcoming objections, getting candidate interview feedback, negotiating and closing. If you show your reps the entire sales cycle and how it all works together, they will have a much broader view and greater understanding of how each stage is to be executed and why, including how they interlink with each other. This will dramatically increase your sales time to quota attainment.
Tip Two Accelerating Sales Onboarding: Model the Behavior, Show Your Reps What "Good" Looks Like
For each stage of your sales process, you need to demonstrate-physically show your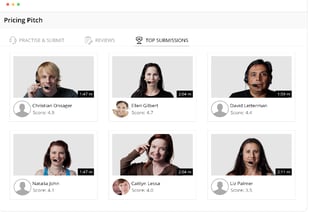 sales reps-what good looks like for how that stage is to be executed. This means getting into the weeds of sales conversations and specific scenarios such as:
What does a good cold call sound like? How does it end?

What does qualifying a new prospect sound like?

What does good objection handling look like (for all possible objections)?

What does a good discovery conversation look like and sound like?
With our on demand training, the way we capture what "good" looks like is through video role play practice. Sales reps and recruiters participate in our scenario specific video role play missions in which they're tasked with executing dozens of everyday, real world IT staffing sales/recruiting scenarios. Learners audio and video record themselves executing a customer and/or candidate conversation to demonstrate they can apply the skills and knowledge and that they are conversation ready.
Capturing your sales reps and recruiters video recording themselves answers key questions like:
How do I sound?

Do I speak clearly and at the right pace?

How well do I articulate my thoughts and ideas?

Do I use inflection in my tonality to emphasize key points?

Do I show empathy?
By creating a library of videos that demonstrates what "good" looks like, your give your entire sales team access to "best practices" and the opportunity to emulate those behaviors. This really accelerates time to sales quota attainment.
Tip Three Accelerating Sales Onboarding: Let Your Sales Reps Learn OnDemand
I recommend this process as an alternative to shadowing training or shadowing reps while they make sales calls and/or attend sales meetings. Shadow training typically is difficult to coordinate and at best only gives the employee a limited view into a single aspect of the sales process. Not only that, most new sales reps will not have the experience to know what to look and listen for or, know what questions to ask. Giving your new sales reps access to a sales enablement platform like the one we use at Menemsha Group gives new hires the ability to watch and listen to calls all day and practice their own sales calls via video recording. Statistics actually show that when a sales rep's primary training method is shadow training their time to quota attainment is slower.
Tip Four Accelerating Sales Onboarding: Crowdsource Sales Training Content
Crowdsourcing your sales training content means capturing your top performers through audio and video recordings. You capture what it is they say and do in specific sales situations such as cold calls, objection handling, pitching a candidate, or running a sales meeting. Then you take those videos and incorporate them into your sales on-boarding. The obvious benefit is that your new hires get to see and hear how your top performers execute each scenario and step of your sales process. The EVEN BETTER BENEFIT is your training content is now being created by your users which lightens the load for the person responsible for training content creation! Finally, continuing to add to your sales call recordings library keeps your content fresh and updated which means you will keep your salespeople engaged with your training content.
Tip Five Accelerate Sales Onboarding: Track, Measure and Iterate
You've heard the old adage, you can't improve what you don't measure. Sales onboarding is no different. Below are just a couple of key metrics I recommend you track and measure:
Time to first meeting

Time to first week with 5 meetings

Time to first placement

Time to third placement

Time to full quota (tracking quota attainment)
Depending on your sales process, you likely will want to include one other leading indicator KPI (placements and time to full quota attainment are lagging indicators). Next, you want to divide and compare cohorts. For example, you should figure how long it took for each of the past 10 sales reps you hired to achieve each of the five metrics I listed above. For every new sales rep you hire (in the future), you should benchmark them against how your past employees and they performed. As you hire new sales reps and analyze their performance, you can iterate your sales onboarding to optimize performance. For example, when we work with customers we document, track and measure exactly what the sales reps go through and experience in their sales on-boarding and training. We compare that with other cohorts and identify ways in which we can accelerate the learning process. The Menemsha Group sales training program is NOT the same program it was two years ago, or even 12 months ago because we track, measure and iterate. We learn from every new cohort who goes through our program. This has helped us accelerate sales onboarding for our customers. This is what you should be doing as well. Sales on-boarding and accelerating time to quota attainment can be improved over time if you track, measure and iterate.
Tip Six Accelerating Sales Onboarding: Your Onboarding & Training Must be Consistent
If you want your new hires to produce consistent and predictable results, you must apply a consistent sales on-boarding and training framework. Having a consistent sales on-boarding and training program addresses two key issues:
Scalability: You can't replicate success and grow if every new hire receives slightly different onboarding

Super-hero model: These are companies who rely on 80% or more of their revenue to come from only 20% or less of their salesforce (not good)
To achieve scale and avoid the super-hero model you need to standardize how you sell, and how you onboard and train your sales reps. A few examples for what you need to standardize include:
How you open a sales call

How you qualify a lead

How you conduct an initial sales meeting

How you qualify job orders

How you present candidates and schedule interviews

How you negotiate and close

How you handle negotiations

How you pitch your value proposition
What we have done a Menemsha Group is we have created scorecards for executing each step of the sales process. Our scorecards allows us to quantitatively and qualitatively certify how effectively a seller executes each step of their sales process. With consistent reinforcement this improves performance over time but also drives consistency across the sales organization which allows the business to scale.

About Dan Fisher
Dan Fisher is founder and owner of Menemsha Group, a provider of sales enablement solutions dedicated to helping IT staffing firms improve win rates, shorten their sales cycle, and increase revenue per sales rep. Since launching Menemsha Group in 2008, Dan has consulted with over 200 IT staffing firms and has invested over 5000 hours coaching IT staffing sales reps. He's authored is his own proprietary sales methodology and has previously spoken at Staffing World, TechServe Alliance and Bullhorn Live 2012. Prior to launching Menemsha Group, Dan spent 16 years in the IT industry running local, regional and national sales teams. Dan worked for Kelly Services, Oracle Corporation and Alliance Consulting. Dan currently resides in Boston, Ma.