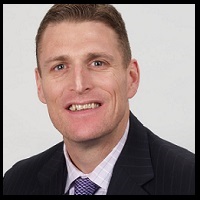 Six Habits of Top Performing Sales Leaders
Most people don't like to be on the proverbial hot seat. Professional coaches, (NFL, NBA, MLB) politicians, CEO's, individual contributors. Why would you, right? Sales leaders however, especially top performing sales leaders thrive on it. That is what the job is.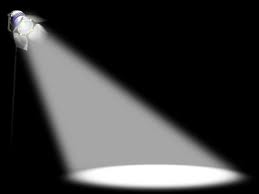 Every month or every quarter they're basically trying out to make their own team. Sales leaders live under a microscope of constant scrutiny. So how do they do it? Better yet, how do top performing sales leaders perform and consistently deliver their number in this pressure-cooker work environment?
Here are six habits of top performing sales leaders.
1. Act as a Talent Magnet
As much as we might want to believe and despite how hard we may try, no sales leader can simultaneously:
Fly in and save the day by closing "the big deal." This of course is not a scalable or repeatable solution

Consistently convince delivery to work on unqualified job orders

Actively coach reps in the field

Set the sales strategy
The point is, nobody can be in more than one place at a time and sales leaders certainly can't be solving every single problem and coming up with every solution (although I know many who try). Top performing sales leaders know that in order to consistently meet and exceed their sales quota that they must rely on their team members to get the job done. This starts with understanding the common attributes that make up an "A" player or a "rainmaker." I've learned through observation that behind every burnt-out sales leader is a sales team lacking autonomy and empowerment to do their job. The part of being a talent magnate is recognizing "A player" talent and the second part is developing a systematic plan to onboard and develop that talent into a top performer. Top performing sales leaders excel at this.
Your Action Plan
Sales leaders must become world class in identifying and hiring top sales talent. The CEO must become world class in attracting and hiring top sales leaders.
2. Don't Fret Your Weaknesses, Embrace Them
Most sales leaders (and salespeople in general) are sensitive to their ego and how they're perceived by their peers and subordinates. As such, they fear showing weakness, making mistakes and not knowing or having all of the answers. Sales leaders want to appear to be in complete control all the time. The problem however is when sales leaders try to act like they're in control when they're not. This happens and when it does, they come across disingenuous to the entire team. Salespeople see right through the charade. Top performing sales leaders don't let their ego and pride drive their actions, either should you.
Your Action Plan
Come to terms with your weaknesses. Hell, nobody is perfect. Surround yourself with team members who can compliment your skill set by excelling in areas that you struggle or don't enjoy. For extra credit, make yourself vulnerable in front of your team, it shows you're a real, genuine human being. It's authentic and people like that. And it does wonders for gaining buy-in from team members.
3. Stay Focused on the Goal
The best sales leaders are quota and deadline driven. Top performing sales leaders have a natural disposition of being goal oriented and fixating their team on achieving their revenue goals above everything else. This means they block out all other distractions and remove all negativity that can sidetrack their team. Top sales leaders keep their team focused and moving forward with a sense of urgency, regardless of the circumstances.

Your Action Plan
Remove all the noise that is preventing your salespeople from performing and make it as easy as possible for your sales reps to execute. Remove all obstacles and remember KISS-Keep It Simple Stupid.
4. Create a Highly Competitive Sales Culture
Top performing sales leaders hold their salespeople to a higher level of accountability than under performing sales leaders. A study by the Harvard Business Review found that seventy-five percent of high-performing sales managers agreed that their salespeople are consistently measured and held accountable against their sales quota, compared to 58% of under performing sales managers. However, their authority is not autocratically governed as you might think. Rather, it is based on a highly competitive sales culture where team members continually strive to prove themselves by competing with their peers. This behavior drives higher overall team performance. Overachievers receive praise and public recognition while underachievers are ostracized until they prove otherwise. This highly competitive culture is responsible for creating the peer-pressure and attention-seeking environment that eliminates mediocrity and complacency. As you can probably imagine, people who are happy and content with simply being average and coming in second place don't last long in a competitive culture like this.
Your Action Plan
Publicly display all sales metrics and sales performance data for the entire sales and recruiting team to see. Make it available on monitors throughout your office for all to view whenever they want. Yes, especially the under performers. This will increase the level of competition and intensity of your office (it will make it intense, not tense). Incorporate gamification including sales contests on a monthly basis to drive and sustain your competitive sales culture.
5. Sales Coaching Effectiveness
According to research conducted by the Corporate Executive Board, core sales performers could see a performance boost of 19% given a significant improvement in the sales coaching they receive. Sales coaching, however is one of the most misunderstood management tools. Top performing sales leaders understand that each sales person has their own unique personality and set of "sales super powers " therefore, they don't employ a one-size-fits-all coaching style. Rather, they adapt their coaching style to suit each individual.
Top performing sales leaders (and their teams) are tracked and measured based on their sales team's cumulative effectiveness. This is calculated by averaging total quota achievement across the entire sales team. For example, if a team of ten sales reps who each have $1 million quotas sold $8 million in total revenue, the team effectiveness factor would be 80%. Top performing sales leaders average an 81% team effectiveness factor (according to a Harvard Business Review study), while under performing sales managers averaged 55%. The quality of the coaching that sales reps receive from their sales leader is a key contributor to this delta.
As with becoming world class in attracting and hiring top talent, you will need to do the same with developing your sales coaching skills. You can begin by downloading my eBook, How to Create a Culture of Accountability Through Coaching & Empowerment
6. Strategic Thinking & Leadership
Sales leaders are a lot like military generals, they must lead their troops on the battlefield but they must do it intelligently by devising the right sales go-to-market strategy to defeat the competition. Top performing sales leaders possess the knowledge to correctly deploy field and/or inside salespeople, to segment the market into verticals, and to specialize sales teams by product or customer types when necessary. This helps explain why there was a 51% quota performance gap between high-performing and under performing sales leaders last year. High-performing sales leaders reported an overall average annual quota attainment of 105% compared to 54% for under performing sales managers. What percentage of your salesforce met or exceeded their annual sales quota last year? What percentage is on pace to meet or exceed it this year?
Your Action Plan
You should be working with your CEO to set the overall sales strategy for the company. You should be setting sales quotas including the compensation plans for the upcoming year and upcoming quarter. You should have a strong vision for the future and an understanding of what success looks like. Part of that vision should include your sales process and the sales methodology that your team will execute on in order to hit those goals.
The sales department is often the most unique in any business and unlike any other. Top performing sales leaders are talent magnets who are disciplined, exercise control and establish a clear code of behavior that spells out what is acceptable and what is not acceptable. Most importantly, they hold all (including the top performing jerk) team members accountable to these standards. They set clear direction, fixate on achieving specific goals and provide active sales coaching.
What habits are you trying to develop as a sales leader? What do you find most challenging about leading a sales team? Let's start a conversation in the comments section below.
About Dan Fisher
I'm Dan Fisher, founder of Menemsha Group. Over 400 IT staffing firms including thousands of sales reps and recruiters apply my sales methodology including my scripts, playbooks, job aids, tools and templates, all of which is consumed from our SaaS based sales enablement platform and our mobile application. I've coached and mentored hundreds of sales leaders, business owners and CEO's, and I have spoken at a variety of industry events including Staffing World, Bullhorn Engage, TechServe Alliance, Bullhorn Live, Massachusetts Staffing Association, and National Association of Personnel Services. Since 2008 I've helped IT staffing organizations quickly ramp up new hires, slash the time it takes to get new reps to open new accounts and meet quota, get more high-quality meetings with key decision makers and help leaders build a scalable sales organization. My training and coaching programs are engaging and highly interactive and are known to challenge sellers to rethink how they approach selling. Ultimately, I help sellers increase productivity, accelerate the buying process & win more deals.