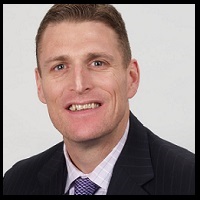 Tips for IT Staffing Reps To Overcome Their Holiday Hangover
What are you doing with your holiday hangover? The end of the holidays and the start of a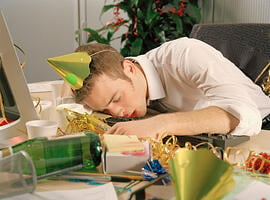 New Year seems like the perfect moment to jump start your 2013 IT staffing sales year. Doesn't everybody wake up on day one of the New Year raring to go? Actually they don't. It's true that despite all the New Year hype and constant resolution recitations, many people and businesses begin the New Year rather slowly, in a stupor I have dubbed the "Holiday Hangover."
This Holiday Hangover period is a very tricky time for IT staffing sales people who want to start the year off strong. They begin enthusiastically with sales prospecting calls and happy New Year messages to their sales prospect lists. In no time at all, they are discouraged as clients and prospects tell them "it's just too soon" or "I have no needs." Businesses are still getting organized for the year ahead. Many have not yet set their priorities, budgets or staffing plans.
Here's the good news. Though the Holiday Hangover cannot be avoided, it doesn't have to slow your 2013 sales momentum down. Instead of giving into it and losing time, use these sales prospecting tips for overcoming the resistance you will encounter as an IT staffing sales professional in these first few weeks of 2013:
1. Be Ready for the "Not Now." Be mentally prepared for this standard New Year put off. You can even bring this
sales objection up on your terms. You might say, "Mr. client, many of my other customer's are still setting their priorities, budgets and staffing plans for 2013. Can I assume this is the case with you? When they say "yes" share with them how you have helped clients with their staffing plans. Or you may ask How could I help you with your planning by providing workforce data or skill insights? Let prospects and clients know you can be a resource as they get ready for the year ahead. If you are ready to hear "not yet" from the start, you will come to the call prepared for a different kind of conversation and ready to offer non-traditional insights and support that will set you apart as a workforce partner.
2.Call with Purpose. What is the lamest sales pitch an IT staffing sales professional can make? " "do you have any needs?" It's so easy to decline. "No, there isn't. Thank you and goodbye."
This overused pitch is sales laziness 101 and sales prospects in the midst of their Holiday Hangover challenges will not warm to it at all. So be proactive, be smart and plan each sales call with purpose and thought.
If you're not sure where to start, be sure to put a call plan together and let social media be your guide. Follow your prospects' companies on Twitter and Facebook. Read their press releases and seek out triggering events to find out what's happening in their worlds and where you might be able to provide insight, support and knowledge.
It's also smart to go back to your notes on previous conversations if this is a prospect you have had in your pipeline for a while. Look back to see what challenges and/or goals they have mentioned before. Finding out if those obstacles or goals s remain or have changed is a great way to open the door in the New Year and remind prospects that you are paying attention.
3. Be a Good Conversationalist. Any experienced sales professional, especially those of us in IT staffing sales, will tell you that a cold call rarely takes an expected or planned path. You have to be ready for the conversation to go in surprising directions and that takes practice. I invite you to use some of your 2013 Holiday Hangover period refining your conversational skills and using my conversation starter resource guide as a practice tool. Use my list of opening questions to practice the kinds of conversations your prospects are ready to have in early 2013.
I am a firm believer that in IT staffing sales you can overcome any obstacle with a good plan, good information and a great attitude—even the unavoidable Holiday Hangover. Here's hoping your hangover is short and that your 2013 is a record breaker. I look forward to being an IT staffing sales and business resource to you throughout the year ahead.
About Dan Fisher
I'm Dan Fisher, founder of Menemsha Group. Over 400 IT staffing firms including thousands of sales reps and recruiters apply my sales methodology including my scripts, playbooks, job aids, tools and templates, all of which is consumed from our SaaS based sales enablement platform and our mobile application. I've coached and mentored hundreds of sales leaders, business owners and CEO's, and I have spoken at a variety of industry events including Staffing World, Bullhorn Engage, TechServe Alliance, Bullhorn Live, Massachusetts Staffing Association, and National Association of Personnel Services. Since 2008 I've helped IT staffing organizations quickly ramp up new hires, slash the time it takes to get new reps to open new accounts and meet quota, get more high-quality meetings with key decision makers and help leaders build a scalable sales organization. My training and coaching programs are engaging and highly interactive and are known to challenge sellers to rethink how they approach selling. Ultimately, I help sellers increase productivity, accelerate the buying process & win more deals.