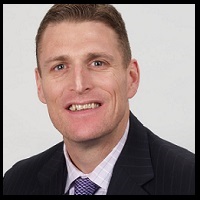 Sales Leadership Lessons From Nick Saban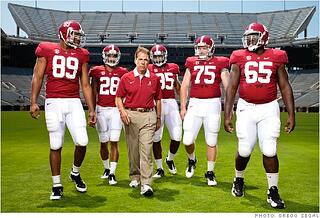 So what can IT staffing CEO's, sales leaders and recruiting leaders learn from a football coach? When that football coach is Nick Saban, quite a bit.
Since arriving at the University of Alabama five years ago Nick Saban has revived a once-great football program in record time and led it to new heights. He has recruited an outsize share of the nation's best high school players and turned them into first-round NFL draft picks (eight of them in just the past two years). He has helped lead the community's and his team's response to a devastating tornado that blew through town last year. He has even played a key role in driving the school's enrollment and increasing the quality of applicants.
Most of all he has collected victories. After going 7-6 in his first year, Saban has now won 48 of his past 54 games. And in January the Crimson Tide won its second National Championship in three years. Add that to the title that Saban won back in 2003 when he was the coach at LSU, and he's the only active coach to have won three BCS titles -- and the only ever to have won BCS titles at two different schools.
Below are excerpts from a September 2012 Fortune magazine article Leadership Lessons from Nick Saban and how they translate into the IT staffing industry. In short, sales leadership lessons from Nick Saban.
If Saban were running a company instead of a football program, he'd be hailed as an elite sales manager or sales leader. Alabama football is big business, and it has gotten only bigger under Saban. In 2006, the year before he arrived in Tuscaloosa, the athletic department brought in $67.7 million in revenue, mostly from football, and spent $60.6 million. Last year revenue was $124.5 million and expenditures were $105.1 million -- leaving a $19.4 million profit, according to figures compiled by USA Today.
How Does He Do It?
At Alabama they call it the Process. He has a plan for everything. He has a detailed program for his players to follow, and he's highly regimented. Above all, Saban keeps his players and coaches focused on execution -- yes, another word for process -- rather than results.
Plenty of coaches are intense, and a lot of them work hard. Where Saban stands apart is the execution at all levels of his operation. That means defining expectations for his players athletically, academically, and personally, and -- and this is critical -- always following through. Saban wants to know what his players are doing in their workouts each day of the summer, down to the specific lift and weight. If a lineman is above his target body-fat percentage, Saban wants to know what the staff is doing to fix it.
Winning is in the Details
The key to success for IT firms is paying close attention to all the little details and leaving nothing to chance. With Nick Saban, it also starts with the little things. Saban runs his schedule -- and his entire program -- with similar efficiency. Nothing is trivial or unimportant. What really separates Saban from the crowd is his organizational modus- operandi.
"First of all, you've got to have a vision of what kind of program you want to have. Then you've got to have a plan to implement it. Then you've got to set the example that you want, develop the principles and values that are important, and get people to buy into it."
Translation
This is leadership 101. Do you have a vision for your sales team/market (for yourself for that matter)? Have you communicated it to your team? Have you clearly established and communicated your values? Have you defined (and perfected) your sales process and sales methodology for ensuring consistent sales behaviors and predictable results? Finally, have you established & consistently communicated clear expectations of your team members? Do your team members know in detail exactly what it is you expect from them and are you leading by example? Simple leadership lessons from Nick Saban.
Self-Empowerment & Confidence
As hard as Nick Saban drives everyone around him to prepare, Saban is careful not to be overbearing when it's time to compete. Before each game the coaches have what they call a what-if meeting. (What if this happens? What if that happens?). And Saban makes sure to express his confidence in the staff, says defensive coordinator Kirby Smart. Says Smart: "He'll be like, look, guys, tomorrow the plan's there. You, as the guy making the calls, are not going to make or not make the play. So have confidence in it; believe in it. If the kids don't make the plays, we'll live with it and it's all on me. It's always one voice."
That's all we've got here, one voice coming out of that chair. If we ever screw it up, he has always taken the blame and never pointed at a coach or a person or a kid. And I think that helps the whole organization. It gives you confidence before the game that, "hey, we've got a plan. We've outworked everybody at this point. Let's go execute it and do it.' "
Take Away's
Are you having "what if?" conversations with your team members? Are you running "what if?" sales scenarios through your head about your existing opportunities? You should be. These are the little details of the business. Being able to flawlessly execute each "what if" scenario is what separates a good recruiter or sales person from a top performer.
To be a top performer and to build a high performing sales culture you have to pay the price up front. You have to define the expectations, the process and best practices for your team to follow. Then you have to commit to it by practicing (this can take months or even years) executing across all phases of the process until you can execute each step flawlessly. Lastly, this process is all about empowering your team members to have the confidence to know how to execute under any circumstances.
Just Do Your Job
Nick Saban points to a game in November 1998 as a key moment in his evolution. He was in his fourth year as the head coach at Michigan State, and his unranked Spartans were scheduled to face the undefeated No. 1 team, Ohio State, on the road. During practice that week Saban told his team that they weren't going to worry about winning the game. They would treat every play in the game as if it had a history and a life of its own. And regardless of what happened in the play before, they were going to focus only on the next play. He found that his players were looser and more confident. In a huge upset, Michigan State came from behind to win 28-24. Saban decided to stop talking about the importance of winning and double down on his process-oriented approach. "I'm not naive enough to think winning isn't important," says Saban. "But what that game made me realize is how much better it is for people not to worry about the opposition but to focus on executing and know if they do their job correctly they're going to be successful, rather than thinking the other guy's going to determine the outcome."
Are you Up For The Challenge?
What would happen if you stopped worrying about how many placements your team is going to make and instead focused all of your energy on simply perfecting & executing each step of your sales or recruiting process? What would happen if you perfected the execution of the cold call? The candidate submittal? The candidate interview? Overcoming objections? Prepping candidates for interviews?
If you simply focus on mastering the execution of each step in your process, and block out all of the other distractions, success will come. Guaranteed. It's worked for Nick Saban.
About Dan Fisher
I'm Dan Fisher, founder of Menemsha Group. Over 400 IT staffing firms including thousands of sales reps and recruiters apply my sales methodology including my scripts, playbooks, job aids, tools and templates, all of which is consumed from our SaaS based sales enablement platform and our mobile application. I've coached and mentored hundreds of sales leaders, business owners and CEO's, and I have spoken at a variety of industry events including Staffing World, Bullhorn Engage, TechServe Alliance, Bullhorn Live, Massachusetts Staffing Association, and National Association of Personnel Services. Since 2008 I've helped IT staffing organizations quickly ramp up new hires, slash the time it takes to get new reps to open new accounts and meet quota, get more high-quality meetings with key decision makers and help leaders build a scalable sales organization. My training and coaching programs are engaging and highly interactive and are known to challenge sellers to rethink how they approach selling. Ultimately, I help sellers increase productivity, accelerate the buying process & win more deals.