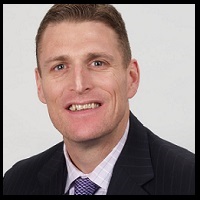 Sales Leaders Guide to Developing a Coaching Cadence
The most important job for the sales leader is coaching and developing their people. Coaching and continuous learning is the one thing that connects high performing sales teams because sales requires constant practice for one to stay on top of their game. While you may have some individuals who are keen on learning and trying new things and always researching the latest and greatest ideas and best practices, the majority of your salespeople are not going to be this proactive. The majority of your people will need direction and guidance from their sales leader.
This post is about coaching and developing your salespeople to maximize their potential and the steps that sales leaders must take in order to develop a consistent sales coaching cadence. If coaching your people is one of those things that just "gets in the way" or something you feel you "don't have time for," than you might want to skip this post because you are likely not going to like what I have to share.
Replicating top performing sales behaviors and repeatable improvement across your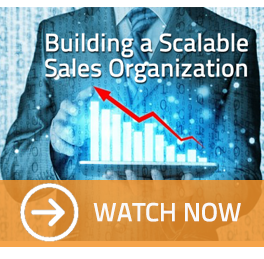 entire sales team stems from the sales leaders ability to create a culture of coaching. Creating a coaching culture starts with building trust and your sales coaching cadence. The problem however is that research tells us that only thirty-eight percent (38%) of salespeople say their managers are good coaches yet fifty-seven percent (57%) of sales people say they want more coaching. Let's face it, most sales leaders aren't good coaches. Some because they just don't possess the skills and disposition to effectively coach and lead. They were a rock star sales rep who was promoted because they could sell, but lead, manage, coach and develop people? No so much. For the rest of the sales leaders, it's more of an issue of lack of training and practice. Most sales leaders think of and treat coaching as an ad hoc exercise. The manager hears a sales rep in the bullpen make a sales call and feels compelled to chime in and offer their feedback. This haphazard approach, while it is better than nothing, is not coaching.
Step One, Failure is ENCOURAGED
The first step to developing your coaching cadence and creating a coaching culture is the sales leader must encourage failure. Salespeople have to be willing to make themselves vulnerable and not be afraid to fail. It is the sales leaders job to create a culture that instills this level of trust. The objective is for salespeople to seek out and desire real, constructive and actionable feedback on their effectiveness including their day-to-day activities and performance. For most salespeople however this is uncharted territory because they're are afraid to make themselves vulnerable and potentially look incompetent in front of their boss and their peers. Sales leaders who fail to make their salespeople feel comfortable with failure tend to have salespeople who resist coaching and never get outside of their comfort zone. These people are slow to grow and develop.
Step Two, Understand Their Motivations
News flash, sales is not easy! Salespeople encounter objection and failure every day. It requires a fire in the belly passion and self motivation to repeatedly churn out the necessary activity. But inexperienced sales leaders often forget that their salespeople are not pawns on a chessboard but real people with real emotions. As such, sales leaders must build strong personal relationships with their sales reps to understand what motivates them and why, and use that as a guide for providing sales coaching. Creating a sales culture and a level of trust in which people are comfortable making themselves vulnerable starts with the sales leader understanding what compels their salespeople to get out of bed every morning and overcome the rejection.
Once the sales leader understands their sales reps motivations and has built a relationship on genuine trust, coaching can take place. Trying to engage in coaching without the trust however can feel awkward. I've had several sales leaders share with me over the years that they don't feel comfortable coaching their sales reps or they say "I'm not sure where to start or how to begin." In most instances the sales leader feels this way because they still haven't built the trust with their sales reps.
Step Three, Define the Frequency for Coaching Sessions
A sales coaching cadence defines for the sales leader and sales team the frequency, nature and sequence for meeting with and coaching salespeople. Having a sales coaching cadence is about creating a rhythmic tempo which sets the tone for creating a high performing sales team and serves as the heart and soul of your sales culture. The most important thing for the sales leader to do is to communicate their intentions and expectations for coaching. It is important that the sales leader provide an expectation of what coaching entails including the role of the sales manager and the role of the salesperson. Part of what the sales leader wants to communicate is that making mistakes is encouraged because it is how you learn and grow. The sales leader should also communicate their intentions for coaching. It is important that salespeople understand the sales leaders true intentions for coaching because the reality is the sales leader is likely going to make mistakes coaching their salespeople.
I suggest on the first of each month you meet 1:1 with each of your salespeople to identify one or two (no more than two) specific skills or behaviors for each rep to focus on improving. Whatever the skill or behavior you and your rep decide to focus on, you will need to be sure that you apply the concept of SMART goals in which you clearly define how you and your rep will track and measure improved performance of the skill or behavior. If you can't track and measure it, find a different skill or behavior to focus on. Each week for the remainder of the month meet 1:1 with each of your salespeople to to discuss progress, identify challenges and bottlenecks and review the data so that each of you can quantifiably verify how much or little progress has been made.

About Dan Fisher
Dan Fisher is founder and owner of Menemsha Group, a provider of sales enablement solutions dedicated to helping IT staffing firms improve win rates, shorten their sales cycle, and increase revenue per sales rep. Since launching Menemsha Group in 2008, Dan has consulted with over 200 IT staffing firms and has invested over 5000 hours coaching IT staffing sales reps. He's authored is his own proprietary sales methodology and has previously spoken at Staffing World, TechServe Alliance and Bullhorn Live 2012. Prior to launching Menemsha Group, Dan spent 16 years in the IT industry running local, regional and national sales teams. Dan worked for Kelly Services, Oracle Corporation and Alliance Consulting. Dan currently resides in Boston, Ma.