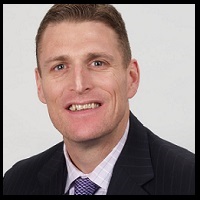 Riches in Staffing Niches Branding Your Firm as a Leader
Written by guest blogger Maurice Fuller
In this article, I want to build on some of the ideas that Gerry Gadoury of Menemsha Group has been blogging about. The world of IT staffing is changing quickly and successful staffing firms are becoming increasingly specialized.
Once upon a time, IT staffing was a specialty, but ceased being a specialty when the major staffing suppliers entered this segment over a decade ago. Today, IT and engineering staffing is a $30+ billion industry with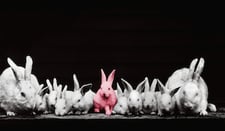 hundreds of sub-specialties. Yet many IT staffing firms continue to battle it out as IT staffing generalists taking on seemingly any job order that relates to IT. This generalist approach hurts your bottom line because it leads to inefficient sales and recruiting operations.

In what area should you specialize? Selecting a niche is a complex decision. Buried in your stream of closed job orders are the seeds of niche specialties that could be developed into highly profitably specialty businesses. You could simply pick a niche – for example Agile PMs. This enables you to tell buyers, for example, "We specialize in providing senior agile project management consultants."
A better approach is to pursue a specialty that enables you to brand your firm as the Leader within a niche. Clients and candidates want to engage with – and be associated with – leaders. Being a leader boosts your credibility and gives you greater pricing power. In many industries, the top two or three suppliers in a market capture the majority of profits.

It is far more compelling to be able to tell a prospective client, "We are the #1 provider of MIL SPEC XYZ Software QA consulting services for embedded systems" than "We specialize in providing software QA testers." Through LinkedIn and other research tools, you can identify these buyers of niche IT services.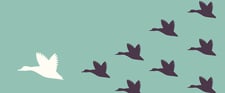 Just about any firm can brand themselves as a leader by narrowly defining their niche. There are many dimensions across which you can establish your leadership positioning, including function, industry, level, region, delivery model, vertical, technology, purchasing model, customer size, etc.

Steve Jobs famously said, "Focus is about saying no." In the context of IT staffing, that means saying no to job orders that are outside of your specialty. It is a huge challenge for most IT staffing firms to turn away business that they could potentially fill. Specialization means strategically rethinking the mix of clients and candidates you choose to engage with.
About Dan Fisher
Dan Fisher is founder and owner of Menemsha Group, a provider of sales enablement solutions dedicated to helping IT staffing firms improve win rates, shorten their sales cycle, and increase revenue per sales rep. Since launching Menemsha Group in 2008, Dan has consulted with over 200 IT staffing firms and has invested over 5000 hours coaching IT staffing sales reps. He's authored is his own proprietary sales methodology and has previously spoken at Staffing World, TechServe Alliance and Bullhorn Live 2012. Prior to launching Menemsha Group, Dan spent 16 years in the IT industry running local, regional and national sales teams. Dan worked for Kelly Services, Oracle Corporation and Alliance Consulting. Dan currently resides in Boston, Ma.