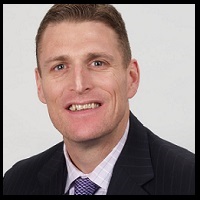 New Hire On-Boarding & Training That Delivers ROI Part 1
This blog is part one of a six part blog series that shares the steps to building and deploying a best in class new hire on-boarding and training program as presented at Bullhorn Engage 2016. In this initial blog I share why many staffing firms struggle to effectively ramp up new hires and why those training programs fail to deliver the anticipated and expected ROI. In parts two through six I will detail the components of a best in class new hire on-boarding program.

Last month I had the opportunity to present at Bullhorn Engage. Not surprisingly, 99.9% of the people I met and spoke with shared with me that they have added head count since the first of the year-sales and recruiters alike. Also not surprising, those same folks expect to hire additional sales reps and recruiters between now and the end of the year. What was surprising however is how ill-prepared staffing firms are for effectively on-boarding and training their new hires. Some of the common questions and concerns staffing leaders shared with me included:
"What does a best in class new hire on-boarding program look like?"
"We invest a lot of $$ in new hire training, how can I ensure we see ROI?"
"Seems like we waste thousands of dollars every year on training new hires"
"Some get it and some don't...it's a roll of the dice"
"How long should it take to get a new hire productive?"
"Our on-boarding consists of a week's worth of training on process, technology and SOP's, is this enough?"
"We can't figure out why we have high turnover"
"How do I know if my new hire is "getting it?"
"How do I know the training is sticking and being applied in the field?"
If you have concerns about how to effectively ramp up your new hires you're alone. Before I dive into the solution and lay out what a best in class new hire on-boarding program looks like we first need to be able to identify the common pitfalls that prevent new hire training programs from delivering their expected ROI.
Common New Hire On-Boarding Pitfalls Delaying ROI For Staffing Firms
The first and most common challenge is that most new hires are experiencing "training through a fire hose." This means too much information is being thrown at the new hire in far too short of a time frame. Keep in mind that a study conducted by Trainingindsutry.com showed that it takes on average 381 days to get a brand new sales rep to sell at the same proficiency level as a tenured sales rep. I have seen hundreds of new hire on-boarding programs within the staffing industry and the prevailing weakness is they over empahsize training completion and under emphasize learning comprehension. This focus on "speed to market" means more and more reps and recruiters are taking "information through the firehouse" and hitting the phones unprepared to effectively navigate conversations. Forrester Research surveyed 400 IT executive buyers and only 19% of them said that meeting with a sales rep was valuable and lived up to expectations. Another study conducted by the Corporate Executive Board in which they also interviewed corporate buyers found that only 36% of corporate buyers feel that sales people come prepared to sales meetings. Do you see the connection?
Another common pitfall we have discovered is that very, very few staffing firms are doing any sort of training reinforcement to "test" the new hire's aptitude and comprehension of the training material. In short, the new hire reads a document and/or sits through a presentation and is then expected to execute without any (or very little) exercises to practice what was learned. If you watched an instructional video on how to <fill in the blank with anything you want> and then went and tried to do it on your own, how do you think you would do? You get my point.
It is often at this stage of the new hire's on-boarding journey (after reading documentation) that their manager asks them to partake in shadow training where they watch a top performer conduct their daily tasks. A new hire has no idea what too look for when watching a top performer nor do they know what questions to ask. Shadow training also only gives the new hire a limited view into the overall sales process. How can a manager effectively track and measure that their new hire is adopting the behavior they witnessed? What if you have five or ten new hires starting at once, how will shadow training scale to meet your training needs? It doesn't. I have discussed the limitations of shadow training in numerous other articles and why it is the worse way to train a new hire.
Finally, I always like to ask "what role does or will the manager play in the new-hire training?" Here are the common responses I get in return:
"It depends on his/her schedule for that week"
"The manager doesn't go through it since he/she has his/her own book of business"
"Our HR/talent acquisition team runs all of the training"
"The manager has been in the industry for "X" years, he/she doesn't need to go through it with every new hire"
You can probably see where this is going. The manager's role is to drive adoption and model the behavior. Unfortunately as you can see, managers often play a very small role or no role at all in the initial new hire training and on-boarding process. In future blog posts associated with this series I will share with you the role that managers should be playing in the new hire's training and on-boarding orientation.

About Dan Fisher
Dan Fisher is founder and owner of Menemsha Group, a provider of sales enablement solutions dedicated to helping IT staffing firms improve win rates, shorten their sales cycle, and increase revenue per sales rep. Since launching Menemsha Group in 2008, Dan has consulted with over 200 IT staffing firms and has invested over 5000 hours coaching IT staffing sales reps. He's authored is his own proprietary sales methodology and has previously spoken at Staffing World, TechServe Alliance and Bullhorn Live 2012. Prior to launching Menemsha Group, Dan spent 16 years in the IT industry running local, regional and national sales teams. Dan worked for Kelly Services, Oracle Corporation and Alliance Consulting. Dan currently resides in Boston, Ma.