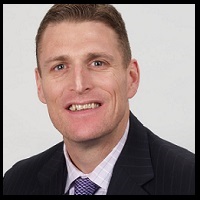 New Hire On-Boarding That Produces Results in 30 Days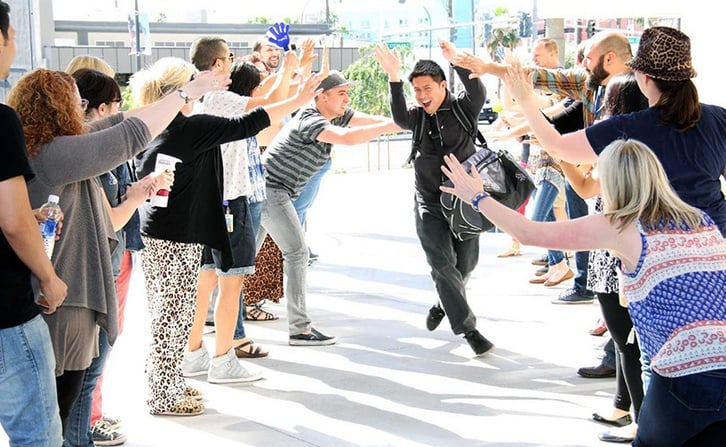 Chances are you're adding new sales reps and recruiters to your staff this year. Chances are that you also expect those new hires to help you hit your 2017 revenue and profitability goals. As you look over your current team you know which reps and recruiters you can count on to meet and even exceed quota but it's your new hires that make you anxious. Your new hires are the "X Factor" because they're the unknown, the unproven. The reality is you have no idea what kind of performance you're going to get from your new hires once they start. So the question is, what can you do to increase new hire productivity including the likelihood for success? Better yet, what-if anything-can you do to make new new hire performance predicable after just the first thirty days?
In this post I'm going to share with you just that, how to make new hire sales performance predictable in just 30 days.
Before I get started I want to make a quick disclaimer. You should never, EVER think of new hire on-boarding as a sprint. On-boarding is not a one time event but a process for enabling long term success. Companies who treat new hire on-boarding as an event by providing "crash course" training experience high failure rates which equates to high turnover. According to Topgrading, the cost of a bad hire is 15X their base salary. Depending on your market a new hire base salary can run anywhere from $40K-$75K or more and that doesn't even include your recruiting costs, travel or benefits costs. New hire on-boarding requires thoughtful planning. Without an on-boarding plan you're essentially asking your new hires to run a race without a map, blindfolded.
Here is Why Typical On-Boarding Fails
When a new hire joins your IT staffing firm they're full of enthusiasm and excited to get started. Their first few days consist of HR paperwork, meeting people, setting up their email and figuring out where the bathroom is. Then training kicks in, often back at the corporate office. The new hire on-boarding agenda often looks something like this:
Day 1
Day 2
Welcome and introductions
Company history
Departmental overview/presentations
Introduction to service offerings
Day 3
CRM/ATS training and overview
Recruiting process overview
Technology training
Day 4
Employment law
Contract terms and pricing
Fireside chat with owner/executive leadership
Wrap up
Travel and go home
That is basically it. For some, I may have left a thing or two out and the content may slightly differ while for many others this may actually represent a more robust new hire on-boarding program. Let me further illustrate my point.

Think Like Your New Hire
Here is the problem with most new hire on-boarding programs (including the outline above). Most new hire on-boarding programs were never designed with a clear understanding of how new hires think. To design a new hire on-boarding program that truly meets the needs of your new hires and can make them productive in their first thirty days, you must first understand how they think. Second, their on-boarding needs to be sequenced properly. Here is what sales new hires are thinking about and are concerned over when they get hired into a new organization and how you should sequence your new hire on-boarding training:
What customers (target companies) should I focus on first and why?
What is the best way to identify them and build a call list?
Who are my key buyers (by job title) within those accounts?
What is the best way to reach my key buyers?
What is the best way to message my key buyers? Email, phone, both? What are the specific messages that are being used by the top performers?
What will my buyers want to talk about? What problems do we solve for our buyers?
Who are my top competitors and how do I sell against them?
What are the stages of our sales process? What activities must be completed for each stage?
What metrics will I be held accountable to? How will I know if I'm being successful or not?
Looking back at the sample four day new hire on-boarding agenda the new hire was given company and service knowledge but no skill development or customer knowledge. They also have no means for tracking and measuring success. What do you think the new hire will be able to accomplish once they complete that four day on-boarding agenda? That company and service knowledge training is only going to encourage the new hire to go into broadcast pitch mode with prospects which will be met with resistance and frequent rejection. Sound familiar? The enthusiastic new hire quickly becomes a misguided rep feeling the wind in their face instead of at their back. Their confidence quickly descends. These are the reps that usually turn over.
Eliminate the Risk and Develop a Plan
You need a better plan. The first 12 months and especially the first few are the most critical time for a new hire. How you on-board your new sales rep sets the tone. New salespeople need to know the specific details of what they have to learn and in what sequence. Even experienced sellers need this. Delivering your on-boarding training in the right sequence is critical for success. Month one, the goal for the new hire should be to:
At the end of the initial thirty day on-boarding period your new hires should be able to:
Demonstrate their understanding of the buyer's role, key issues including goals and/or challenges
Have a decent (not perfect) conversation with your buyers without sounding like a rookie and without going into pitch mode
Ask qualifying questions and qualify leads
Remember, this is just the first 30 days, but setting up your new hires for long-term success and consistently hitting quota will require long term planning. You will need to map out everything else that a new hire needs to know in order to hit quota. Here is where most organizations veer off the road and misguide their new hires. You will need to separate out everything your new hires must know in order to hit quota vs.what they need to know. Scroll back to the top of this blog where I plotted out the sample new hire on-boarding agenda and ask yourself the following questions:
Which of these training activities, skills and knowledge are absolutely

required

for new hires to meet quota?
Which of these training activities, skills and knowledge are

desired

but can be taught later?

To what degree does this sample agenda represent your new hire on-boarding?

To what degree are your reps and recruiters consistently meeting quota?
Leading Indicators to Track New Hire Performance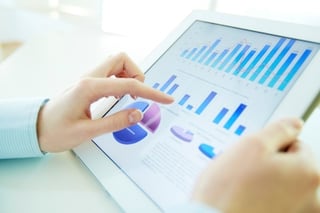 Chances are your IT staffing firm is tracking the following sales metrics:
Face to face meetings
New job orders
Interviews
Starts
Here is the problem with the above metrics; most new sales reps (like 90% or more) are not going to experience much success with scheduling face to face meetings during their first 90 days and certainly not in their first 30 days. Sure, they will schedule a few but not with any consistency (and I'm talking about real meetings with buyers who have already been qualified, not the B.S, meetings where reps show up unannounced) So, how are you going to track and measure the success of your new hire during those first 90 days before they start scheduling face to face meetings on a consistent basis? How will you track, measure and recognize if your new hire "has what it takes" to be successfull long term? How are you going to quickly and easily identify skill and/or knowledge deficiencies in their fist 90 days and provide sales coaching to help them succeed? You will need to create metrics that reinforce the behaviors that are being taught in your new hire on-boarding training. In short, you will need to design and define additional stages to the top of your sales funnel that drive those face to face meetings. In other words, what behaviors and activities will result in your new hire successfully scheduling a face to face meeting? The answer to that should help you with defining the stages of your sales cycle (pre-face to face meeting). From there you can can define quantifiable metrics to track and measure the successful completion of each phase.
Your new hires shouldn't be expected to master everything in the first few weeks or even the first few months. The key is to have a plan along with a training deployment schedule and user adoption plan that highlights proficiency expectations. The key to all of this of course is ensuring you have your new hires focused on developing the right skills and knowledge that will drive quota attainment. Finally, you will need to have the right metrics in place to track proficiency. Yes, new hires are a lot of work and can become high maintenance if you don't plan properly. However, in order to make your number you will need to make the investment.

About Dan Fisher
Dan Fisher is founder and owner of Menemsha Group, a provider of sales enablement solutions dedicated to helping IT staffing firms improve win rates, shorten their sales cycle, and increase revenue per sales rep. Since launching Menemsha Group in 2008, Dan has consulted with over 200 IT staffing firms and has invested over 5000 hours coaching IT staffing sales reps. He's authored is his own proprietary sales methodology and has previously spoken at Staffing World, TechServe Alliance and Bullhorn Live 2012. Prior to launching Menemsha Group, Dan spent 16 years in the IT industry running local, regional and national sales teams. Dan worked for Kelly Services, Oracle Corporation and Alliance Consulting. Dan currently resides in Boston, Ma.