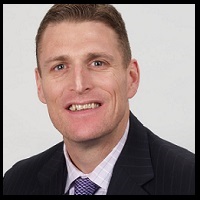 Need More "A" Players In Your Organization? Try These Three Tips.
According to a study conducted by Sales Benchmark Index, "A" players generate 5x more revenue than "B" players and 10 times more than "C" players. Why is this important? As I reference in my eBook, The Top 4 Mistakes Limiting Revenue Growth for IT Staffing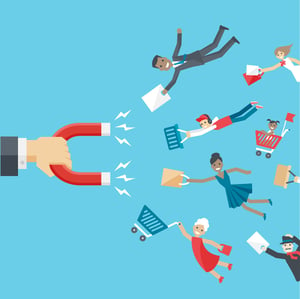 Firms, relying exclusively on your superstars to carry the team is not a sustainable business model. When 80% of your revenue comes from only 20% of your sales reps you know you have a BIG problem. Tolerating poor performance including bad hiring decisions, long new hire ramp up cycles and high employee turnover leads to missed sales quotas and increased expenses, not to mention the loss of a job for the sales leader!
Need more A players in your organization? Try these three tips.
Start with a Job Scorecard, Not a Job Description
A job description is a tool used by recruiters to attract candidates and describe the role and responsibilities of a job. It also outlines practical job details and functions such as the job location, full or part-time, travel and educational requirements. A Job Scorecard is an internal tool used for interviewing candidates and coaching existing employees. A job scorecard establishes performance expectations with the use of KPI's and expected results which aids in providing a performance framework (something often lacking in the staffing industry) for managers and their direct reports to rate performance. More than that, though, through the process of creating a job scorecard, you'll be mapping a path forward for your new hire and your sales onboarding program.
Your job scorecard should be used for interviews and hiring candidates because it will help you identify those "A" players that you seek. An "A" player, according Brad Smart, author of Topgrading is someone in the top 10% of the available talent pool who is willing to accept your specific offer. Keep in mind that the cost of a bad hire is 15 times his or her annual salary, according to Smart, so it is critically important to get the selection process right the first time.
Make Recruiting & Hiring "A" Players a Core Competency
Recruiting sales talent is hard. Recruiting "A" player sales talent is even more challenging. What amazes me is the reason why many staffing firms struggle with recruiting "A" players: they simply fail to plan for and invest the time and it takes to recruit "A" players. Committing to the time it takes to plan for and recruit "A" player candidates is 100% within our control. If you had to hire a new sales person (or recruiter) tomorrow, could you call five candidates who know you and your company and on a first name basis? How about ten candidates? If the answer is no then you clearly need to start developing a pipeline of "A" player candidates you can recruit into your organization.
What I think happens with owners, especially in young, early stage companies is they focus on saving money by generating all of the revenue on their own (which they should to preserve cash) but only until they figure out how to effectively scale the sales methodology and process. Where many owners miss the boat is recognizing when to make the shit from primary or core revenue producer to building the internal capability and capacity to replicate top performing sales behaviors for the business to scale. Owners become comfortable with saving cash but by putting this off too long, it shapes and defines who they are as an organization. In short, they struggle to break the cycle and recruiting and hiring "A" player candidates never becomes a strength but rather hinders the business as a weakness. By the way, the cost of a bad hire is 15 times his or her annual salary, according to the Smart, so it is critically important to get the recruiting and selection process right.
Make recruiting and hiring "A" players a core competency. To learn more you can read my eBook, Five Attributes of Rainmakers and How to Hire Them.
Training, Learning & Development Must Be a Core Competency
One trend that has take hold over the past few years with expansion stage companies as an alternative to building a traditional HR and recruiting department is the build out of an internal staffing business. These rapidly growing expansion stage companies (Mostly SaaS companies who need to rapidly hire top IT talent) are doing this because when they look at their opportunity in the market place and their growth objectives they realize that the traditional corporate HR and recruiting function will not meet their hiring needs. It simply doesn't scale fast enough. They need their internal HR and recruiting team to operate like a professional staffing firm.
Similar to these early stage SaaS companies, top performing staffing companies have realized that informal, unstructured shadow training and allowing new hires to "figure it out on their own" racks up a ton of hard and soft costs. These top performing staffing companies have learned that without a core competency in training, learning and development they will continue to waste millions of dollars because their unstructured training program fails to attract and retain top talent and fails to turn "C" players or new hires into "A" players. To figure this out they began by answering questions like:
Out of our last ten hires, how many stayed with the company longer than 24 months? How many turned into a top producer?

How can we reduce the time it takes to get a new hire productive?

Who is responsible for owning new hire training and ramp up?

How do we evaluate the new hire ramping-up process? how do we measure progress and track success
Conclusion
"A" players want and expect to know what is expected of them and by when. Take the time to clearly define and document performance expectations and incorporate them into a job scorecard. Second, to build your pipeline of "A" player candidates, make it a point to meet with at least 2 new candidates every month. This could be a meeting over coffee, lunch or dinner. Your job is to become a talent magnet in which you're pulling in top talent from many different sources on a monthly basis. And don't forget to nurture your candidates every month with a phone call, email, hand written note or another face to face meeting. While most "A" players are employed, you (and they) never know when things are going to change. You want to make sure they seek you out when it comes time to make a career change. Finally, to effectively ramp up your new hires and coach and develop them into "A" players you will need to educate yourself on training, learning and development best practices. It is a much different skill set then selling or recruiting.
What are you doing to attract "A" players into your organization? What are you finding most challenging?
About Dan Fisher
I'm Dan Fisher, founder of Menemsha Group. Over 400 IT staffing firms including thousands of sales reps and recruiters apply my sales methodology including my scripts, playbooks, job aids, tools and templates, all of which is consumed from our SaaS based sales enablement platform and our mobile application. I've coached and mentored hundreds of sales leaders, business owners and CEO's, and I have spoken at a variety of industry events including Staffing World, Bullhorn Engage, TechServe Alliance, Bullhorn Live, Massachusetts Staffing Association, and National Association of Personnel Services. Since 2008 I've helped IT staffing organizations quickly ramp up new hires, slash the time it takes to get new reps to open new accounts and meet quota, get more high-quality meetings with key decision makers and help leaders build a scalable sales organization. My training and coaching programs are engaging and highly interactive and are known to challenge sellers to rethink how they approach selling. Ultimately, I help sellers increase productivity, accelerate the buying process & win more deals.