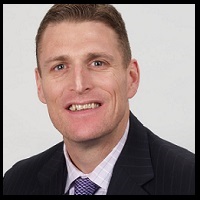 Leading Change to Sustain Your Sales Kickoff Throughout the Year
Regardless of how your sales and recruiting team has performed this year, it is likely your goals for the new year will be even higher. Many staffing companies plan an annual sales kickoff event to recap the current or previous selling period and prepare for the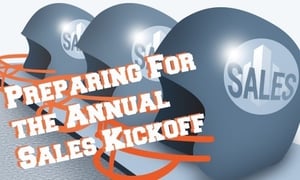 year ahead. This is the time for CEO's and staffing leaders including sales managers and recruiting managers to motivate and unite their teams to achieve the goals that they've set for the upcoming year.
Sales kickoff meetings are a great way to kickoff off the new year and serve as a launching pad for everything you and your team are looking to accomplish in the year ahead. Most people genuinely enjoy attending them because of the powerful and positive energy they create which provides a "rally cry" for the entire team. However, I say that with a word of caution. I've participated in dozens sales kickoff meetings and many times there was simply too much content to cover in too little time and no plan to reinforce and sustain the key ideas, concepts and lessons discussed. What ends up happening is employees walk out of their sales kickoff meeting looking and acting like zombies. They're exhausted from information overload and the worst part of it is they never hear another word about about the ideas and topics discussed or the decisions that were made.
For staffing leaders, properly executing the sales kickoff is more about leading a change effort and managing what happens AFTER the event than what happens during the event.
In order for your sales kickoff to make a real impact, it requires a significant time investment in the form of strategic thinking and planning. But it also requires sales leaders understand their role in employee training.
Here are some tips and best practices to help you sustain your sales kickoff meeting throughout the year.
Begin With The End In Mind
A common mistake with sales kickoff meetings is for organizations to overemphasize the events that take place at the sales kickoff and under emphasize the post kickoff change management plan to sustain the new ideas, skills and strategies.
Before your start creating your laundry list of items highlighting what you want to discuss at your sales kickoff meeting, it is critically important that you start planning your sales kickoff event by first answering the following questions:
What are the 1-2 things (not 5 or 10 things) you want your people to do differently in after the sales kickoff?

How will you quantifiably track and measure the adoption of those tasks, activities or behaviors on a weekly basis to ensure your kickoff has a lasting impact?

What level of support (how much time) can executive leadership commit to in order to support your front-line managers and individual contributors in adopting these new skills, processes, tools or methodologies? Is it enough?

As the sales or recruiting leader, what time commitment can you commit to for ensuring your front-line managers and individual contributors get the support they need from you to adopt the take away's from the sales kickoff?

What will your reinforcement cadence entail (frequency, who will lead it) for driving and sustaining the change?

What coaching will you need to provide for your managers and what coaching will your managers need to provide for their people to ensure your new ideas, tools, processes, skills or methodologies are adopted?
To ensure your sales kickoff meeting is a long term success you will need a plan to lead and sustain the key takeaways. Think of your sales kickoff event as initiating a project to "sustain" whatever it is you're rolling out to your team. In short, the real work beings after the event. It starts with mapping out what the recruiting team and sales team can expect from their managers, including how they will be supported, coached, and measured and evaluated on what they learned at the event. Whether it's how to deliver a new message, skill market a candidate, how to negotiate with a candidate, or how to have a strategic consultative conversation, you will need to create a plan and action steps for leaders to follow to ensure long term adoption.
Pre-Kickoff Homework
Once you have created your plan to sustain the change(s), you can start assigning your employees homework that gets completed prior to the kickoff. By assigning homework assignments for your employees to complete prior to the kickoff , you give them the opportunity to be introduced to the concepts which leaves you with more time at the event to practice applying the concepts through individual and group exercises, peer-to-peer learning, break out sessions and role plays. Your goal should be for your employees to be spending 80% of their time actively engaged in exercises, not being lectured to. This makes for a much more engaging and exciting sales kickoff.
Assigning homework to be completed prior to the kickoff also holds managers accountable; no manager, rep or recruiter wants to show up looking unprepared in front their peers and senior leadership. Training technology makes it quick and easy to assign and track homework assignments. For example, Ascent Services Group used the Menemsha training platform to roll out video-based content as pre-work for their 2017 sales kickoff event. Managers were able to see that 95% of their reps completed their homework training prior to the event which made for a more engaging sales kickoff.
What steps are you taking to plan your 2018 kickoff meeting? Looking for a speaker? Let's start a conversation in the comments section below.
About Dan Fisher
I'm Dan Fisher, founder of Menemsha Group. Over 400 IT staffing firms including thousands of sales reps and recruiters apply my sales methodology including my scripts, playbooks, job aids, tools and templates, all of which is consumed from our SaaS based sales enablement platform and our mobile application. I've coached and mentored hundreds of sales leaders, business owners and CEO's, and I have spoken at a variety of industry events including Staffing World, Bullhorn Engage, TechServe Alliance, Bullhorn Live, Massachusetts Staffing Association, and National Association of Personnel Services. Since 2008 I've helped IT staffing organizations quickly ramp up new hires, slash the time it takes to get new reps to open new accounts and meet quota, get more high-quality meetings with key decision makers and help leaders build a scalable sales organization. My training and coaching programs are engaging and highly interactive and are known to challenge sellers to rethink how they approach selling. Ultimately, I help sellers increase productivity, accelerate the buying process & win more deals.