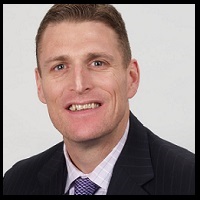 Maximize Your 2015 Sales Kickoff Meeting
Well here it is, 2015, a new-year which means new goals and new aspirations. After you finish celebrating 2014 it is once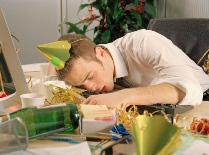 again, time to hit your number AGAIN! More than likely you will hear about this (hitting your number) at your sales kickoff meeting (if you haven't already). Hosting a sales kick off meeting is one of the best ways to communicate your strategy and prepare your go to market plan. Heck, companies spend millions of dollars on these meetings to make them impactful. Yet most attendees fail to capitalize on the opportunity because they suffer from information overload from packed days followed with late nights (and usually lots of drinking). It's all a blur! Despite good intentions, follow up, reviewing and applying key data points and action items doesn't always happen. When that happens, you fail to see a change in behavior which means results don't change either. Yet, you commonly see 'A' players knocking the ball out of the park year after year. What the heck are they doing at these sales kickoff meetings? What are they doing after the kickoff meeting? What are they doing to capture this data and maximize the opportunity?
The questions below provide a guide to get the most out of your 2015 sales kickoff meeting and to ensure you have a sound IT staffing sales strategy for 2015. Here are five areas to think about as you come out of your kickoff meeting and create your 2015 sales strategy.
Your Approach Must be Different Then Your Competition

You heard Gerry reference this in his recent blog post The Two Point Attack for 2015. When you approach your customers the same way as your competitor, the only difference the customer can see is price. Remember, the lines of differentiation amongst IT staffing firms are already blurred. When you take the same approach it makes it that more difficult for your prospect to tell you apart from all of the rest. The key is to have a different strategy – one that will make you stand out from all the rest. We talk about this quite a bit in our new account development
sales training program. I suggest you consider doing the opposite of what your competitors are doing. To accomplish that you first must understand what your competitors' strategy is. How will you approach your accounts differently from your competitions?
You read the same statistics as I do so you know, just about everyone is using social media. What is your approach to drive new leads using social media in 2015? You can't keep putting this off. Start a blog, engage all of those contacts you have accumulated on Linkedin in real dialog by participating in online group discussions. It's time to come up with a strategy where you add value to the conversation for all parties, not just yourself.
Is Your Sales Strategy Aligned with Your Customer?

I carried a bag for 16 years and I currently spend a lot of time in the field with my clients. More often than not, I see the "broadcast message" approach to sales; sales people pushing their products and services and trying to make their customers fit into their offerings. They ask self serving questions that only help them in their quest for business and do nothing to add value to the customer. As I have written in the past, today's buyer is more educated than ever on products and solutions. According to research conducted by CEB, corporate buyers have completed 57% of their purchasing process before ever engaging a sales person. So, how will you approach your prospects and customers in 2015 in the way that they need? Do you understand how they select IT service providers and the evaluation criteria that they use? Are you certain who the decision makers are for approving new vendors and the steps they must complete to add you and your firm? What can and will you do to engage them earlier in the process? Hint: What challenges might an organization be facing when managing multiple IT staffing firms? Ask probing questions to get the customer to admit to those problems and point out insights and ideas that can help them improve in this area. When you create value for your customer it is much easier to compel them to take the next step in the sales cycle. Don't simply focus on asking for open job orders. Your customers want to engage you much differently.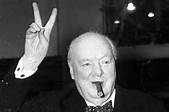 No Sales Strategy
Winston Churchill once said, "He who fails to plan is planning to fail." Your sales strategy is your operating instructions for how you will hit your number. It is the roadmap for determining your approach before you decide on the tactical action plan. Key questions to consider include: What key issues will your customers be facing in 2015 that you can help them solve? What competitive advantages will they try to capitalize on and how can you help them? How can you help them mitigate competitive threats and weaknesses? Take the time to research your client's business. Most of this information can be found on the web by reading annual reports, 10-K statements and other SEC filings, podcasts and other related news in the investors section of a company web site. You can also check out these really cool sales tools to help you with your sales strategy. You can then build a sales strategy and your new account acquisition campaign around your customer's goals and objectives.You can also build your messaging including voice mail and email around what you learn, not around your offering.

Don't Confuse Sales Tactics with Sales Strategy

Sales effectiveness is about working smarter, not harder. It's about improving your ability to execute each step in the sales cycle and ultimately shortening your sales cycle so that you get better results out of the time and effort you're already exerting. When under the gun to hit a number however, many sales people see additional action as being productive, but this action is often reactive in nature. So, do you have a written sales strategy for 2015? Does your plan highlight where your business (accounts that will produce the number) will come from and most importantly, is there integrity behind those numbers? In other words, can you answer the question of "why my customers will buy from me and not competition in 2015?" Have others (including your customers) reviewed your sales plan and given you critical feedback? Do your day-to-day activities, behaviors and approach align with your strategy or does it still reflect transactional selling? Do you know where your time is going each day? Are there items that you can remove to free up more productive time?
About Dan Fisher
I'm Dan Fisher, founder of Menemsha Group. Over 400 IT staffing firms including thousands of sales reps and recruiters apply my sales methodology including my scripts, playbooks, job aids, tools and templates, all of which is consumed from our SaaS based sales enablement platform and our mobile application. I've coached and mentored hundreds of sales leaders, business owners and CEO's, and I have spoken at a variety of industry events including Staffing World, Bullhorn Engage, TechServe Alliance, Bullhorn Live, Massachusetts Staffing Association, and National Association of Personnel Services. Since 2008 I've helped IT staffing organizations quickly ramp up new hires, slash the time it takes to get new reps to open new accounts and meet quota, get more high-quality meetings with key decision makers and help leaders build a scalable sales organization. My training and coaching programs are engaging and highly interactive and are known to challenge sellers to rethink how they approach selling. Ultimately, I help sellers increase productivity, accelerate the buying process & win more deals.