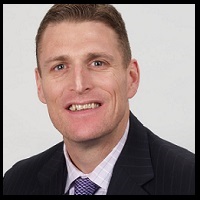 IT Staffing Sales Activity SMART Goal Planning 2013
It's the most wonderful time of the year.....with the kids jingle belling and your commission check full of cheer....it's the most wonderful time of the year! But what about those guilty sales people out there who don't have a sales plan for 2013? You...yes
you! Hey, not to worry, I have a sales goal planning activity worksheet that I'm going to share with you to ensure your commission checks truly are full of cheer in 2013.
My sales activity goal planning worksheet will help you understand exactly what level of sales activity you will need to produce and the level of sales effectiveness you will need to perform at in order to hit your goals. All you need to do is decide how much CASH you want to make in 2013.
With that I share with you, IT staffing sales activity SMART goal planning 2013.
First, a Brief Message on Setting SMART Sales Goals
Goals are great -- they help us prove how effective we are, keep us focused, and push us to be better. But goals are totally useless if they're not grounded in reality. That's why it's critical to set SMART goals. Here's what is meant by setting a SMART, goal:
Specific - Do set real numbers with real deadlines. Don't say "I want more sales or more placements."
Measurable - Make sure that you can track your goal. Don't hide behind nonsense like "I want to beat my competition," "make more presentations," or "get better at "X""
Attainable - Work towards a goal that is challenging but possible. Rome wasn't built in a day!
Realistic - Be honest with yourself, because you know what you and your team are capable of. Don't forget any hurdles you may have to overcome. Plan for the unexpected.
Timebound - Give yourself a deadline. Don't keep pushing towards a goal you might hit "someday." Draw a line in the sand on the date!
Back to the sales activity planning worksheet You may want to have the sales activity planning worksheet in front of you while reading the steps below.

Step 1-What's Your Goal?

How much $$ do you want to make? Are you planning to buy a house? Perhaps a vacation home or just a nice vacation? Maybe it's saving for your children's college tuition. Whatever it is, you need to write down a meaningful number that you're shooting for in 2013. Just make sure it's both a challenge but also realistic. Write down the dollar value of commissions that you need to earn in 2013 to hit your goal. Commit to it.
Step 2-Determine Your Delta
Because you most likely get paid commissions based on the gross profit (GP) dollars you generate, we will need to determine how much GP your existing book of consultants will produce for you in 2013? Complete the following:
First, figure out how many more weeks are left on each consultants contract (yes, call your consultants and your clients for this answer and make sure you push for a contract extension in the process!). Total up those hours. Second, determine how much GP dollars your existing consultants will produce by looking at the hourly spread or GP dollars (bill rate-pay rate and burden) for each consultant billing. Add up the hourly GP dollar value for each consultant billing. Multiply the total hours by the total hourly GP, this tells you how much GP profit you are likely to generate from your existing book of consultants.
Multiply your commission rate by the total gross profit dollar. This tells you how much you will earn in commissions from your existing book of business. Now subtract this number from your 2013 commission goal. This is your Delta. This is the number you need to hit. We need to be SMART in figuring out what we need to do to his number.
Step 3 Determine Your Average Deal Size
To figure out your average deal size simply figure out how much total gross profit dollars you generated in 2012 and then divide that by your number of placements. This number tells you you're average GP per placement. Take it step further by multiplying your commission rate by your average GP per placement. This is how much you earn in commissions on average per placement. Hold on to these numbers, you will need them.
Now you should now know how much GP and commissions (on average) you earn per placement. You can use all of these numbers to determine what you need to do in order to hit your 2013 goals.
Step 4 How Many Deals Do I Need To Close?
To determine how many deals you need to close in 2013 to hit your goal, divide your commissions on average per placement (from step 3) by your delta (from step 2, your 2013 commission goal) to determine how many deals you need to close. This tells you how many deals you need to close to reach your commissions goal.
Step 5-Can You Close? (of course you can, but seriously, how good are you?)
Now you're ready to back into your number. What does that mean? Backing into your number means figuring out exactly how much sales activity you need to produce on a daily/weekly/monthly basis to hit your goal AND figuring out your personal sales effectiveness rate. Sales effectiveness rate, what in the mistletoe does that mean? To put it in basketball or baseball terms, it's shooting or batting percentage. You need to understand how effective of a sales person you are (have been historically). Heck, even I can score 30 points playing hoops....but it will take me 75 shots! That is not very effective or efficient. So let's get started.
Go into your ATS or CRM system and figure out your personal ratios from 2012: Divide the total number of job orders you put into the system by the number of job orders you actually closed. This is your sales closure rate. If you don't like your closure rate than you should focus on how to improve your sales effectiveness. Hmmmm....I think I know of a sales training company that specializes in this for IT staffing firms:)
Step 6 Determine How Many Job Orders You Need To Generate
If you close one out of 6 job orders and you need to close 40 deals to hit your goal, then you you need to generate 240 job orders or 4.6 orders per week or .92 job orders per day. Are you still with me?
Step 7-Sales Activity, How Much Business Will Need To Come From New Accounts?
This part can get a little tricky. You need to be honest with yourself about your existing sales pipeline (you have a pipeline right?) and that each deal has a legitimate chance of closing. You're better off underestimating if you're not sure. Outside of your pipeline, you will have to generate new business from new customers. Here are couple of "rules of thumb" to keep in mind to determine what your prospecting efforts need to look like. If your experience tells you otherwise, than use your own assumptions:
It's going to take on average 35 phone calls to speak with, qualify and add a new qualified IT hiring manager to your CRM system. If you do a good job (qualifying and selling) you will receive one new job order from every 5th new manager you qualify and pursue business from. Given that assumption, you can now determine how many new hiring managers you will need to qualify and generate job orders from in 2013 (that are not in your existing sales pipeline). Keep in mind, you need to qualify and add these new hiring managers to your database in time for you to generate the job orders, make the placements and most importantly generate the commission dollars in order for you to hit your 2013 goal. So what are you waiting for, hit the phones:)!!
Rememeber, the key to feeling really good about the year you had (12 months from now) starts today. The key to hitting any goal is putting in the plan.
About Dan Fisher
I'm Dan Fisher, founder of Menemsha Group. Over 400 IT staffing firms including thousands of sales reps and recruiters apply my sales methodology including my scripts, playbooks, job aids, tools and templates, all of which is consumed from our SaaS based sales enablement platform and our mobile application. I've coached and mentored hundreds of sales leaders, business owners and CEO's, and I have spoken at a variety of industry events including Staffing World, Bullhorn Engage, TechServe Alliance, Bullhorn Live, Massachusetts Staffing Association, and National Association of Personnel Services. Since 2008 I've helped IT staffing organizations quickly ramp up new hires, slash the time it takes to get new reps to open new accounts and meet quota, get more high-quality meetings with key decision makers and help leaders build a scalable sales organization. My training and coaching programs are engaging and highly interactive and are known to challenge sellers to rethink how they approach selling. Ultimately, I help sellers increase productivity, accelerate the buying process & win more deals.