How IT Staffing Niches Impact New Account Development
Opening new accounts isn't easy. That's not news. Competition is high; prospects are busy and difficult to reach. This also isn't news. The answer that many firms come up with to combat this is to utilize an "IT Generalist" go to market strategy. They believe that by being all things IT to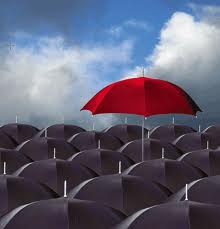 all customers they will increase their opportunities to engage more prospects (True!) and that they will have an easier time generating new business (Not True!).
I know that is a bold claim. I know that most IT staffing firms in today's market are IT generalists. Yet, if you look at companies that are growing consistently, have strong profit margins, and repeatable and scalable businesses they are rarely IT generalists.
In this blog post, How IT Staffing Niches Impact New Account Development, we're going to explore the topic of developing a niche vs being an IT generalist.
The IT Generalist Staffing Firm
Being, "all things to all people," is a common go to market strategy for many IT staffing firms. The mindset behind this strategy is that by casting a wide net, the firm will be able to engage more diverse business and achieve more depth (wallet share) within accounts that they develop. The problem with this strategy is that it has several shortcomings. Chief among them are:
1. Recruiting teams need to maintain candidate pools so large and diverse that they become unmanageable
2. Recruiting teams need to develop extremely broad industry knowledge that reduces the likelihood that they will be able to achieve any depth of knowledge
3. Lack of recruiting depth in key areas (due to a broad vs deep recruiting approach – forced by over-generalization) allows the best candidates to go untapped (over-reliance on job boards)
4. Long recruiting cycles due to a lack of depth in key areas (long recruiting cycles = lost business to more nimble competition!)
5. Lack of credibility when trying to sell "higher-level" services like SOW (Typical view of decision makers is that if the potential solutions provider doesn't have a specialty then they are not equipped to handle SOW business and will usually push them to HR or Procurement)
6. Inability to develop the necessary business acumen and value propositions to sell effectively to new accounts in a comprehensive manner (selling to business leaders not just technology managers)
7. Perception among prospects/newer customers that you are a commodity
8. Inability to differentiate your business from your competition EVEN when you have valid differences because EVERYONE claims them so your TRUE advantages get lost in the noise
9. Targeting "any" open IT positions brings in business that is not necessarily in line with the strengths of the delivery team, causing frustration in both sales and recruiting teams as well as delayed initial candidate submissions which results in lost business to agile competitors
These, and several other factors, lead many IT generalist firms to struggle with opening new accounts, maintaining profit margins, and effectively managing recruiting & sales processes. The sheer size of the IT market precludes the ability for companies to effectively be "all things to all people."
Geoffrey Moore articulated it more succinctly than I can when he said in his book, Crossing the Chasm, "Companies that try to be all things to all people have significantly higher costs, never really establish a strong customer base from which to grow and often disappear before achieving profitable growth."
Now that we have explored some of the problems with generalizing we will shift our focus in my next blog on why specializing is the more effective go to market strategy to build a profitable, scalable, and repeatable book of business.
About Gerry Gadoury
Gerry is a fifteen year veteran of sales, sales management, and sales operations within the IT staffing and professional services industries. Gerry has designed and delivered IT sales training curriculum for multiple IT staffing firms and has experience working in all operational facets of the IT staffing and professional services industry including "hands-on" experience in sales, technical recruiting and branch management. Gerry brings invaluable experience in developing, delivering and reinforcing training programs and change management initiatives. Prior to Menemsha Group Gerry worked for Softworld Inc, Kelly IT Resources, GenTech, and the United States Marine Corps.