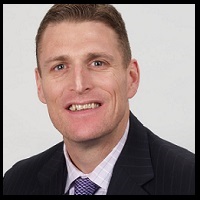 How Top Staffing Leaders Are Challenging their Team's Status Quo
Here is a startling statistic; according to a study by The Bridge Group, 50% of all sales people miss their quota. In years past I've actually witnessed a variety of behaviors and heard a plethora of phrases from staffing leaders that support and encourage the under performing behaviors that drive these very statistics. Phases like "Sarah is great for the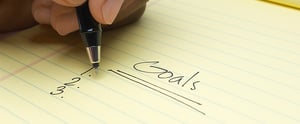 office., not a great performer but everyone loves her so we have to keep her." Or, "I know my team is under performing, but I can't push them too hard, they could push back and even consider walking out, and what would I do then? "And the classic, "Ron has been with us for years, we just leave him alone let him do his thing (under-perform and bring team down morale)."
2017 however has been different. This year I've seen a change in which many staffing leaders are no longer accepting the status quo. Instead of accepting answers like "I tried real hard," "we've never done that before," "this is how we have always done it,"I'm making the calls and sending the emails," staffing leaders are pushing their teams, asking them to dig deeper and challenging them in ways they've never been challenged before. Not surprisingly, they're seeing the results in the form of quota attainment and in many cases exceeding quota.
With that said, I share with you, how top staffing leaders are challenging their team's status quo. Consider these four tactics that have proven well for top performing staffing sales and recruiting leaders.
Account Planning
Does your sales and recruiting team have a formal account plan for each of your strategic accounts? Does your strategic account planning process consist of a static document that gets looked at and updated once per year or, is it being updated and reviewed monthly by the strategic account development team? You do have an account team for your strategic accounts don't you? To what degree is your strategic account development plan driving your decisions about the account including your strategy and the investments you need to make in order to support the customer? Top performing IT staffing companies know that having a strategic account development plan that includes a tactical plan, and measurable outcomes and time lines are the key to success. That is why they have 70%+ of the market share in your large strategic accounts. The mistake many staffing companies make is simply seeking out the final "yes" or "no" to an opportunity and failing to put in the time and effort that goes into account planning. One best practice top performing staffing leaders are applying to break the status quo of their sales teams is to conduct a holistic account review on a monthly or quarterly basis and identify multiple problems they can solve for the customer and multiple solutions they can bring to their attention. Don't be reactive with your account planning by simply waiting for a final decision. Establish key milestones along the way so that getting to "yes" and maximizing the account revenue opportunity is the easy part.
Pipeline Review
What exactly are you discussing with your recruiters and sales reps when you conduct your pipeline review? Are you asking the same old questions like "how are things going?" Are you finding that nothing new and no decisions are coming from your pipeline reviews? If so, than it's probably time to break the status quo by shaking things up. You should be asking your recruiters and reps tough questions about their activities, what they know about their customers and candidates decision making process, how they (the rep or recruiter) is perceived by the customer or candidate and the perceived risks the customer or candidate has with working with your rep or recruiter. Unlike many staffing leaders who focus on "closest to the money," high performing leaders know that "closest to the money" is fool's gold and instead actively engage their reps and recruiters in early stage opportunities to identify where team members need coaching. To break the status quo and achieve breakthrough results leaders need to engage team members earlier in the process and ask different questions, tougher questions. What is the question you aren't asking? What are the answers your rep or recruiter isn't answering or can't provide? Ask them today.
Moment of Truth
When was the last time you spent an ENTIRE day at the desk with a rep or recruiter actively coaching while they prospected and performed their activities? When was the last time you spent a day in the field ? Your ability to validate the quality in which your reps and recruiters can execute their tasks and activities will give you clarity. Being able to see and hear first hand the quality of questions they're asking and productivity of their conversations with your own eyes and ears will tell you where they you all you need to know to help them achieve quota. Too many staffing leaders sit in the comfort of their office and bark orders from the Ivory Towers. Instead, invest the time in your people to see and hear what really happens in the "moment of truth" when your team is interacting with your customers and candidates. Top performing staffing leaders are sharing with me that the biggest breakthrough for them to breaking the status quo in their organization has been from hands on coaching and providing feedback. This has been a critical component of quota attainment for their reps and recruiters who for months and many cases years struggled to achieve quota.
Encourage & Celebrate Failure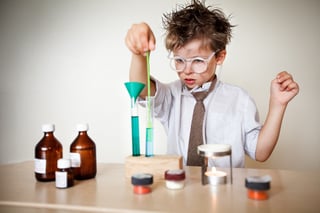 Far too many staffing leaders focus on telling their reps and recruiters what to. Don't get me wrong, they have good intentions, they tell their people to do the things that made them successful as a sales rep or recruiter. The problem however is if you're trying to break the status quo of an underwhelming and under performing team, you will need to change your tactics to create a high performing sales culture. Instead, encourage team members to try new things and to make mistakes. Yes, make mistakes! I know that may sound counter intuitive but you're not likely to have a breakthrough with an under performing team without encouraging innovation and new ideas. Second, make sure that when you do lose or fail that all team members understand why you failed or lost. I think we all would agree that we learn more from our failures than from our successes. Don't be afraid to learn from yours.
About Dan Fisher
I'm Dan Fisher, founder of Menemsha Group. Over 400 IT staffing firms including thousands of sales reps and recruiters apply my sales methodology including my scripts, playbooks, job aids, tools and templates, all of which is consumed from our SaaS based sales enablement platform and our mobile application. I've coached and mentored hundreds of sales leaders, business owners and CEO's, and I have spoken at a variety of industry events including Staffing World, Bullhorn Engage, TechServe Alliance, Bullhorn Live, Massachusetts Staffing Association, and National Association of Personnel Services. Since 2008 I've helped IT staffing organizations quickly ramp up new hires, slash the time it takes to get new reps to open new accounts and meet quota, get more high-quality meetings with key decision makers and help leaders build a scalable sales organization. My training and coaching programs are engaging and highly interactive and are known to challenge sellers to rethink how they approach selling. Ultimately, I help sellers increase productivity, accelerate the buying process & win more deals.