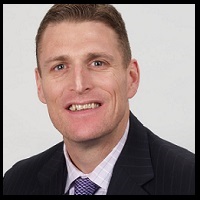 How Market Leaders Allocate Sales Training Budgets
As a sales leader, your primary responsibility is ensuring your salespeople possess the skills and knowledge to meet and exceed sales quota. After all, either your sales reps make their number or they don't. Providing your sales team with sales training is key to not only meeting and exceeding sales quota but retaining talent. In an effort to help guide you in calculating your sales training budget, this blog post focuses on sharing with you how market leaders allocate sales training budgets.
How Much Do Companies Invest in Training Their Salespeople?

As you begin to think about formulating your sales training budget and designing your sales training program, it might be helpful to have a baseline understanding of what other organizations including market leaders are spending on sales training. According to a study conducted by the Bridge Group, the average B2B company spends $10,000 to $15,000 hiring an individual and only $2,000 a year in providing that individual with sales training.
The pie chart below, courtesy of the CSO Sales Optimization Study depicts how much money companies invest training their salespeople. As you can see, the majority of companies surveyed (27.3%) spend between $500 and $1,500 per sales rep annually on sales training followed by 27% who spend between $1,5001 and $2,5000.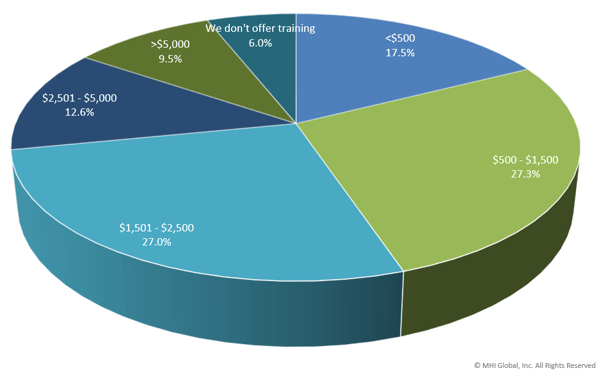 Another study conducted by Salesforce.com showed there is a direct correlation between higher levels of sales training investment and sales team performance. Under performing sales organizations are nearly ⅔ more likely to spend less than $1,000 on sales training per sales rep annually.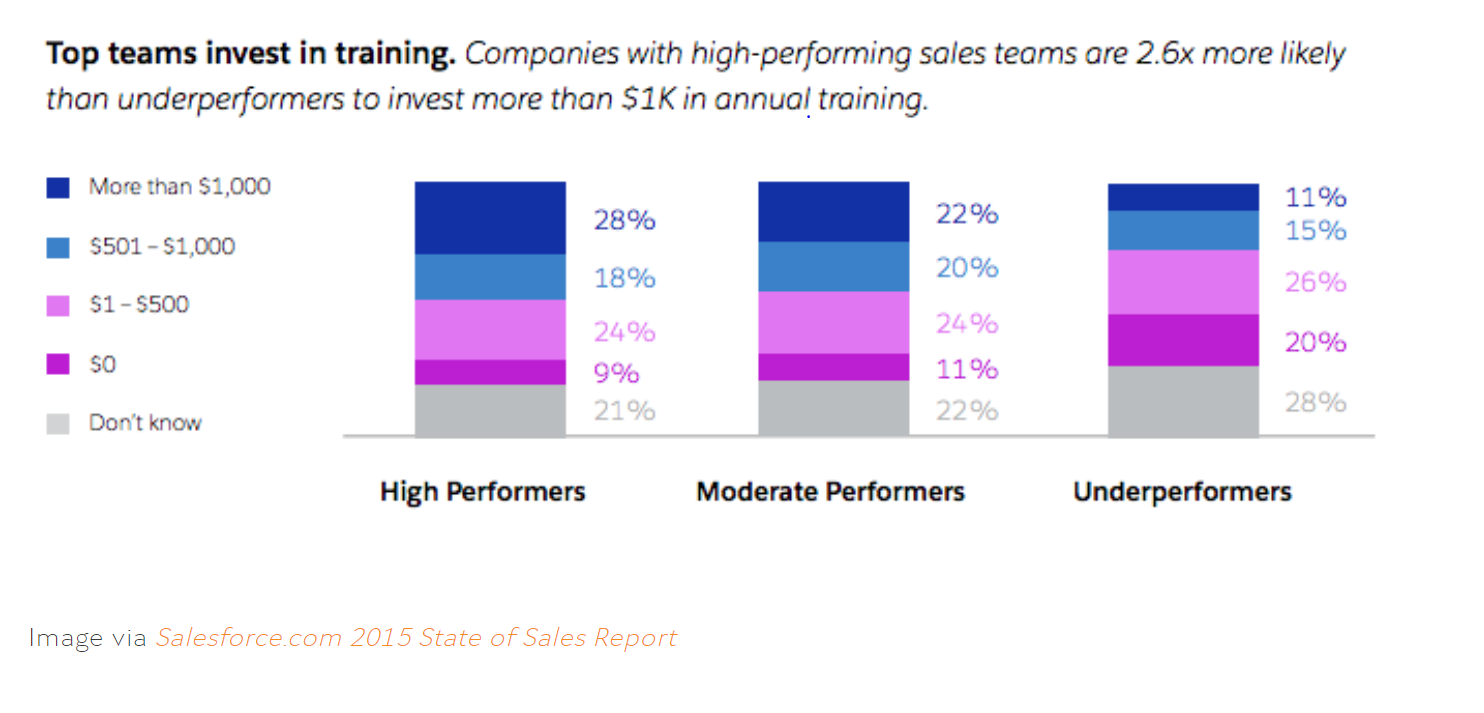 What is interesting is the dollar amount companies have invested in sales training over the years hasn't really changed all that much. According to a study conducted by CSO Insights, in 2011, 40% of companies spent over $500 per sales rep annually on sales training. Those number are nearly identical in 2016. So if the investment in sales training and budgets for sales training has remained the same over the past several years, what can under-performing companies learn from those high-performing companies who are keeping their budgets flat but are still seeing improved results and outperforming the market?
How High Performing Sales Organizations Allocate Their Budget
As it turns out, the leaders in the high-performing sales organizations spend their budgets far differently than those leading under-performing sales teams. Overall, high- performing sales teams tend to be early adopters and invest more heavily in technology training solutions than their under-performing counterparts. The chart below, also taken from the Salesforce.com report shows how leaders of high-performing organizations invest in their sales teams vs. those leading under-performing sales teams.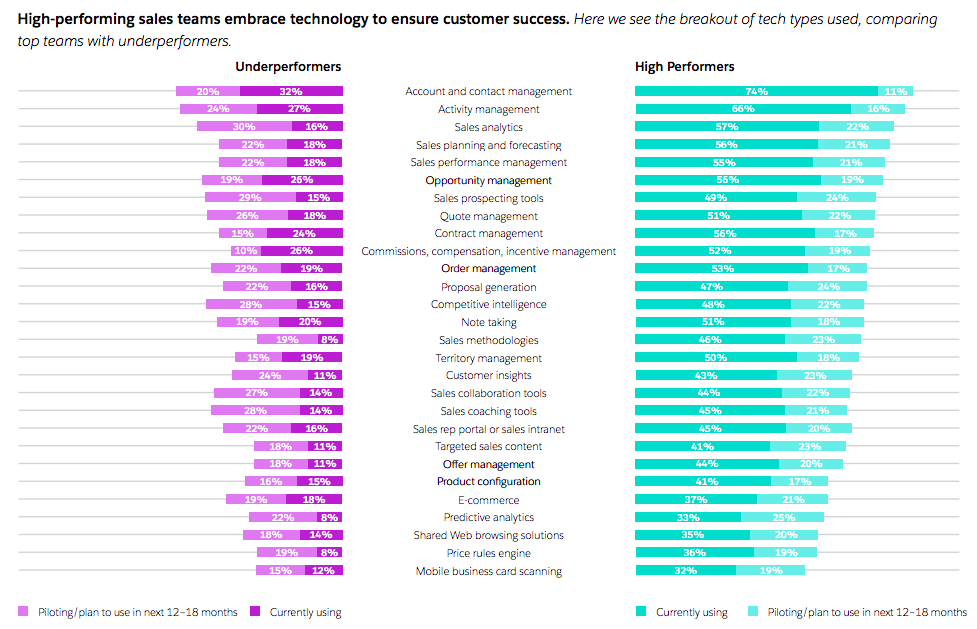 For example, Sixty-six percent of high-performing sales teams are either using or planning to use or pilot tech-based sales coaching tools in the next 12-18 months. Only 28% of under-performing sales organizations are actively using sales coaching tools. Under-performing sales teams are nearly 50% less likely to see this as a priority in their budgets.
How does your sales training budget allocations compare with market leaders? How do you plan to allocate your sales training budget? Let's start a conversation in the comments section below.
About Dan Fisher
I'm Dan Fisher, founder of Menemsha Group. Over 400 IT staffing firms including thousands of sales reps and recruiters apply my sales methodology including my scripts, playbooks, job aids, tools and templates, all of which is consumed from our SaaS based sales enablement platform and our mobile application. I've coached and mentored hundreds of sales leaders, business owners and CEO's, and I have spoken at a variety of industry events including Staffing World, Bullhorn Engage, TechServe Alliance, Bullhorn Live, Massachusetts Staffing Association, and National Association of Personnel Services. Since 2008 I've helped IT staffing organizations quickly ramp up new hires, slash the time it takes to get new reps to open new accounts and meet quota, get more high-quality meetings with key decision makers and help leaders build a scalable sales organization. My training and coaching programs are engaging and highly interactive and are known to challenge sellers to rethink how they approach selling. Ultimately, I help sellers increase productivity, accelerate the buying process & win more deals.