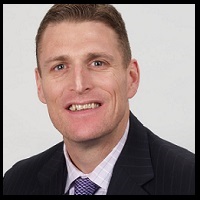 Four Tips How Top Performing Leaders Manage Talent
Top performing staffing leaders including sales and recruiting managers are blowing their peers out of the water by over 20% on a gross profit per head basis. How are they doing it? They're dropping the old school sales manager approach (see Alec Baldwin, Always Be Closing) and instead they're connecting with team members on a deeper and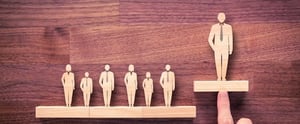 more personal level. A recent Gallup study supports this showing that engaged employees produce on average 20% more higher sales than those that are not.
As I discussed in my blog post, Are You an Old School or New School Sales Leader, old school managers are like an old cowboy, they're a dying breed, (sorry if you're a cowboy:). These old school managers think of sales and recruiting management as nothing more than hire, train and manage to a quota. New school staffing leaders however engage their recruiters and sales reps through personal connection by tapping into their DNA to understand how they think and what motivates them to ensure they experience professional development and job satisfaction. In short, they adapt their leadership style to the unique characteristics of each individual and coach and mentor them them the way they prefer in order to harness their "super powers" and maximize their full potential.
Here are a couple of other interesting facts that top performing managers have figured about how to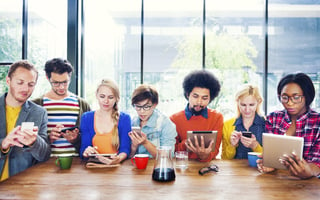 manage talent, especially their millennial workforce.
Logical and Common Management Practices

(activity metrics, telling them "do more" and pipeline reports)

are no longer sufficient.

Emotional Engagement (personal connection, tailored coaching, qualitative measures) take precedence and is the key to opening people's minds to the "what if" possibilities and getting them to believe in themselves.
Top Performers are quick to move on. A bad day or bad week for a top performer can easily result in them searching for a new job on LinkedIn or taking that call from the recruiter who calls every month. Top performers want to win, grow and develop. When they feel they are not winning and/or growing professionally, t

hey will seek out a new manager and place of employment that can provide this.
Below are three additional trends that a recent CSO Insights report uncovered about top performing sales managers.
1. Top Performing Managers Encourage Their People to Take Risks
Old school sales managers say things like: "That will never work, we've always done it this way, lets stick to what we know."

Top performing managers say things like: "What alternatives or options do we have to consider that we've never tried before? I encourage you to try new approaches and don't worry if it doesn't work, let's see what we can learn from the experience."
Finally, top performing managers promote a culture that actually rewards failure. Sounds crazy right? If your people are not seeking failure by trying new things than you know your people are never leaving their comfort zone and leaving the comfort zone is the only way in which people can grow and develop and get to know the unknown. Leaders who fail to push their people outside their comfort zone and encourage risk are playing not to lose vs. playing to win. What are you playing for, not to lose or to win?
2. Top Performing Managers Engage in Healthy Debate
Old school sales managers say things like: "Just follow the sales process and things will fall into place."

Top performing leaders say things like: "I want you to push back and challenge the status quo and how we have done things historically so that we can innovate and better serve our customers."
3. Top Performing Managers Invest in Educating Themselves
The best leaders I see and have worked with are those who are constantly investing in themselves. In short, top performing leaders are really teachers in their heart. They seek constant education so that they can continue to learn, grow and development for their own education but also so that they can pass it on to their people. They're constantly striving to take themselves to places they themselves have never been before which helps them lead their people.
4. Top Performing Managers Focus on Being Being Better Today Than we Were Yesterday
Old school staffing leaders focus on and say things like: "Your meetings are down, you need to get your call activity up to get your weekly appointments back up to standard. If you make activity number you are doing a good job."

Top performing leaders understand that activity metrics and quota attainment are lagging indicators and say things like "What are we doing to do today to ensure we are better today than we were yesterday?" They focus on making incremental improvements on a daily basis.
It may not be a bad idea to print out this blog and review it with your people. Get their feedback and find out how they feel about your culture and leadership style. Ask them how they feel about the points brought up in this article and if incorporating them into your culture would be of value. In the end it really does come back to the question of, are you playing not to lose or are you playing to win?

About Dan Fisher
Dan Fisher is founder and owner of Menemsha Group, a provider of sales enablement solutions dedicated to helping IT staffing firms improve win rates, shorten their sales cycle, and increase revenue per sales rep. Since launching Menemsha Group in 2008, Dan has consulted with over 200 IT staffing firms and has invested over 5000 hours coaching IT staffing sales reps. He's authored is his own proprietary sales methodology and has previously spoken at Staffing World, TechServe Alliance and Bullhorn Live 2012. Prior to launching Menemsha Group, Dan spent 16 years in the IT industry running local, regional and national sales teams. Dan worked for Kelly Services, Oracle Corporation and Alliance Consulting. Dan currently resides in Boston, Ma.