Four Tips for IT Staffing Sales Reps to Improve IT Staffing Knowledge
Success in the IT Staffing Industry demands a commitment to ongoing education. Being an IT staffing sales rep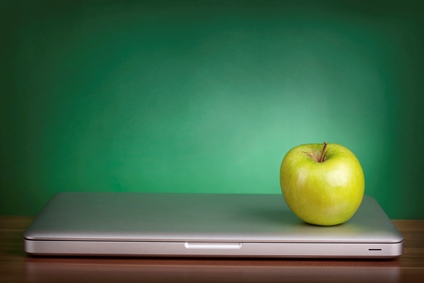 requires us to be able to "talk the talk" with IT hiring managers and consultants. This means possessing IT industry knowledge. Whether that means understanding the differences between software development methodologies when speaking to a VP of software development, or understanding the unique needs of a business leader in the Retail space when they are looking for a Business Analyst, one thing remains the same: the better YOU understand what THEY are saying and what THEY need the more confident you will feel and the more confident that manager will be working with you and that your candidates will be on target.
And, perhaps most importantly, if that manager is confident that you are going to deliver for them, how likely are they to take calls from your competitors?

This bring me to topic of this blog post, four tips for IT staffing sales reps to improve IT staffing knowledge.
Now, it is important to remember that we do not need to become subject matter experts in our chosen niches (whether they be technical, job specific, or industry). What is critical is that we have a strong "High-Level" IT industry knowledge including the jargon, work flow, and specific needs of both our clients and our consultants. This IT industry knowledge takes time to accumulate, but the steps toward building that knowledge are easy to take.
When you hear a manager (or consultant) mention a technology or a business process that is new to you write it down. During the 1 hour time slot you devote to research each day (and I KNOW you devote time to research each day!) Google or Wikipedia that phrase. No more time than that, just a quick search to get a very basic understanding of what that is. If you find that technology or process being mentioned more than a few times THEN do a more concerted search on the topic and take a little more time to gain more depth of knowledge in the area but, like everything else, jealously guard your research time and only dedicate time for a deeper dive to topics that you hear often enough to warrant your investment of that time.
Talk to your Hiring Managers and Consultants. You will never have a better learning source than the folks who work in that space day in and day out. Additionally, if you show genuine interest and a desire to learn about the things they are passionate about it creates an exceptional opportunity to build rapport. Generally speaking, technical folks love to talk about technology with people who want to hear about it. The same goes for business leaders who are given the opportunity to expound on business processes that people in their personal lives rarely have any interest in. The key here is to be genuine and strategic in your questioning. When talking to a manager (whether it be when you are taking an order, getting interview feedback, or just following up) ask the manager about what you are trying to learn when it comes up.
Example
Manager: We are an Agile development environment, someone who only has Waterfall methodology experience and no Agile would take too long to come to speed so I wouldn't be interested in them.
Sales Person: Thank you for sharing that. Given that it is a deal breaker for you I want to make sure I fully understand the differences between the two methodologies. What would you say the key differences are?

Another great opportunity to gain information and improve your IT staffing knowledge is when speaking with consultants. Whether you are involved in the initial interview process or whether you become involved in the interview prep phase (If you aren't prepping your candidates for interviews you are missing a HUGE opportunity!), when you are speaking with candidates you have a prime opportunity to learn. One of my favorite strategies is to ask the candidate what project they are most proud of. Whatever it is that I seek to learn about.

Example
My Hiring Manager wants a Project Manager with strong functional knowledge of Oracle e Business suite. While my firm specializes in Project Management consulting, I have little experience with Oracle e Business suite and want to learn more.

Some sample questions you could ask:

I see in your last project that you were part of an Oracle eBusiness suite implementation, what can you tell me about your role in that implementation?

Looking through your resume I see that you have implemented several software and data packages. How did your most recent implementation of Oracle eBusiness suite differ from other packages?

How would you describe Oracle eBusiness suite to a business partner without a strong technical background?



The key to success, whether speaking to a IT hiring manager or a consultant, is to ask open ended questions about your topic. Open ended questions force the recipient to answer more fully and naturally create a more robust, verbose reply.
User groups. If you discover that the information you need to gain comes up again and again and that it is worth your time to invest in getting an even deeper knowledge of it then give serious consideration to User groups. User groups are groups of people and organizations that gather around a specific theme. This could be a technology (Cisco user groups, Java development user groups, etc.) or they could be around a Methodology (Six Sigma, PMI, Agile development, etc.), or they could be around specific business verticals (Retail management, Manufacturing, Finance, etc.). Regardless of the reason for these folks to get together the unifying theme is interest in a topic. What better group to learn from?
You can find user groups in many places. These days the most common place is LinkedIn. You can also Google User groups around a specific topic (Example: Google- Java User groups and you will see SEVERAL). Also, when searching for User groups add a geographic filter to your search and see if there are any that meet in your area. Not only will you get even better results by meeting folks face to face to talk, it can be an exceptional networking opportunity.
These are just three of many, many ways to pick up knowledge in our industry. Periodicals, books, websites and many others deserve mention. You may also want to check out our article on How to Read an Industry Publication as well as our blog on how to develop your business acumen. These will also give you additional insight on how to improve your knowledge of the IT staffing industry. We also suggest IT staffing sales reps read CIO.com. They provide excellent material for sales reps to learn from and improve business acumen.
About Gerry Gadoury
Gerry is a fifteen year veteran of sales, sales management, and sales operations within the IT staffing and professional services industries. Gerry has designed and delivered IT sales training curriculum for multiple IT staffing firms and has experience working in all operational facets of the IT staffing and professional services industry including "hands-on" experience in sales, technical recruiting and branch management. Gerry brings invaluable experience in developing, delivering and reinforcing training programs and change management initiatives. Prior to Menemsha Group Gerry worked for Softworld Inc, Kelly IT Resources, GenTech, and the United States Marine Corps.