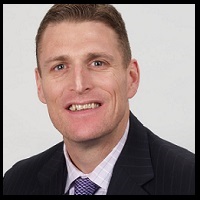 Four Reasons to Incorporate Video Training Into Your On-Boarding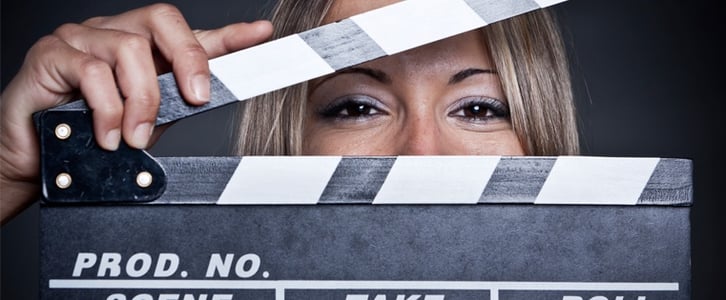 When your new employee walks through the door on day one you should have two objectives, to make them feel welcome and a part of the team and second, to ramp them up to quota attainment as quickly as possible. The shorter the ramp up the quicker they build confidence and start adding value to the business.
Unfortunately too many new hires joining IT staffing organizations are being asked to spend a day (or more) shadowing another employee or to sit through a day or multiple days' worth of in-person presentations from co-workers, department heads and executives. In essence, everyone is providing an overview of their functional domain (job/department function & role) as part of a "boil the ocean" and "check the box" on-boarding and training program.
Despite their best intentions, these sessions are almost always too long and boring. Yes, I said it, boring! And the information typically being shared in these sessions (learning about the different departments, service offerings, etc.) has minimal impact on accelerating time to quota attainment. Not only that, there is often way too much detail included in these presentations that simply overwhelm new hires and leave their head spinning with little chance of them remembering anything. It can also be a burden on the existing staff members who are responsible for hosting these new hire training sessions. Finally and most concerning, these marathon sessions are typically "one-time training events" that very rarely include any sort of user adoption and reinforcement plan thus leaving your new employee with nothing more than a three ring binder of documents to set on a book shelf and collect dust.
Fortunately there is a better way to train and on-board new hires. Video On-boarding.
It can take months for new hires to truly "ramp- up." A study from Sales & Marketing Management notes the average organization spends 73 days training entry-level sales reps. A study conducted by the Sales Management Association points out that the degree of structure and consistent application play a significant role in ramping up new hires. Programs highly rated for structure and consistent application outperform those with low ratings in these attributes by 37% - lopping 3.4 months from the average time-to-productivity for new-hire sales people, and improving average ramp-up time to 5.7 from 9.1 months.
Finally, a BambooHR survey of employees who quit their job within six months showed:
23 percent felt they hadn't received clear guidelines to their new responsibilities
21 percent said they wanted "more effective training"
The message is clear: an organization's strategic growth plan must include a well-planned, comprehensive and properly sequenced new hire on-boarding program. Yet for most IT staffing firms, designing and delivering that detailed level of training in a consistent, timely and personalized fashion simply isn't feasible.
That's where video offers real opportunity for your new hire on-boarding training.
Video Drives Knowledge Retention
A common challenge all organizations struggle with when it comes to sales training (all organizational training for that matter) is how to make the learner experience memorable and engaging. Studies show that just 30 minutes after finishing a training session, your new hires will only remember 58% of the material just taught. Seven days later they'll have forgotten 65% of what you had shared and in just six months they will have forgotten 90% of your training materials.
Video Reduces Training Costs
Not only does video improve learner retention and comprehension but it saves money spent on that training. One of the big reasons why I moved away from live workshop and webinar training to my SaaS based learning management system was so that I could record my video training sessions and then pass the cost savings on to my customers.
IBM discovered that 40% of its classroom training costs were spent on travel and lodging. As a result, IBM moved half of its training programs to an online learning management system. Over the first two years of the program they saved $579 million! Microsoft has experienced similar savings by replacing many of their live, instructor-led training sessions and smaller events with their own internal video portal. This move has reduced the training costs from approximately $320 per hour per participant down to just $17 per person.
Video Drives Consistent Training Results, Consistent Sales Messaging
One of the major advantages of video training is that it helps distributed sales organizations where sales reps are located in multiple locations and/or working from home drive consistent and predictable training results by maintaining consistent messaging. For IT staffing firms with geographically dispersed offices or sales reps, consistent messaging is often a significant challenge to properly on-boarding and effectively scaling the business. From my experience, relying on each Sales Manager or Branch Manager to train and on-board each new employees only increases the likelihood that each new hire will receive different new hire on-boarding experience and hear a different message then the next new hire. This inconsistent messaging kills revenue growth.
Leveraging video training during on-boarding solves this problem by ensuring that each employee receives the same on-boarding experience and receives the same consistent message regardless of who hosts or facilitates the training.
Video Drives Employee Engagement, Retention
My final point is the one that is most often overlooked and underestimated. On-boarding a new employee is not exclusively about training. It's about welcoming your new-hire to your organization and making him or her feel comfortable and confident and proud of the decision they just made. It's about making a first impression and sending a message that the company has a thoughtful and personalized plan to make the new hire successful. On-boarding is about you make your new hire feel.
Leaders in the IT staffing industry don't need to be reminded of how difficult is to retain top performers. 31% of respondents to Workforce 2020's employee engagement survey said that 'training and education opportunities' would increase their loyalty and engagement within their company. What more do you need to know?
The best thing about video training is that it blends different learning styles. Visual learning accounts for the action on the screen and auditory learning reinforces the message through the voice over. Video instantly extends the reach of your new hire on-boarding programs worldwide. Your content library of new hire on-boarding training content can greet each and every new hire from their first day of work regardless of their location. Video training can also help them start speaking your organization's language.

About Dan Fisher
Dan Fisher is founder and owner of Menemsha Group, a provider of sales enablement solutions dedicated to helping IT staffing firms improve win rates, shorten their sales cycle, and increase revenue per sales rep. Since launching Menemsha Group in 2008, Dan has consulted with over 200 IT staffing firms and has invested over 5000 hours coaching IT staffing sales reps. He's authored is his own proprietary sales methodology and has previously spoken at Staffing World, TechServe Alliance and Bullhorn Live 2012. Prior to launching Menemsha Group, Dan spent 16 years in the IT industry running local, regional and national sales teams. Dan worked for Kelly Services, Oracle Corporation and Alliance Consulting. Dan currently resides in Boston, Ma.