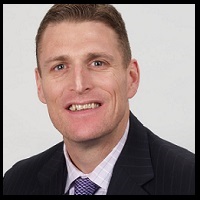 Five Tips to Effective Opportunity Management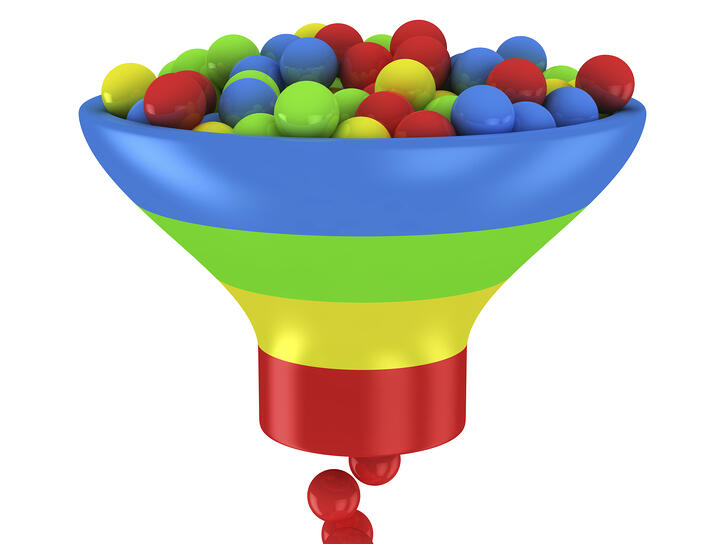 Selling IT staffing and professional services has evolved into a complex sales process. Not only are buyers more educated than ever but more stakeholders are involved in the decision making process. According to a study by the Corporate Executive Board, on average, 5.4 people are now involved in today's B2B purchasing decisions. Differences in opinion, goals and personal agendas not to mention selling to different buyer personas make it increasingly difficult to reach consensus.

Given this reality the way IT staffing sales professionals sell has become more important than ever. The days of simply informing your customer about your service offering or candidate is no longer of value and no longer good enough to forge a relationship let alone close a deal. IT staffing sales professionals must be more engaged with their buyers throughout the entire sales cycle in order to gain their trust and genuine buy-in. This leads me to my topic of five tips for more effectively managing your sales opportunities. In order to maximize time, effort and resources, IT staffing sales professionals and IT staffing leaders must re-examine their methodology for how they manage their sales opportunities. Here are five tips on how to more effectively manage your sales opportunities.

Qualifying Opportunities/Job Orders – To Create or Not Create the Opportunity?

This is by far the biggest and most common trap IT staffing sales professionals fall prey to, knowing when (and why) to create an opportunity or job order. I can't tell you how many hours the average recruiting team wastes working on premature, unqualified job orders but I can tell you this: It is a boat load of man hours!

Given the amount of time and effort it takes on behalf of both the sales and delivery team to win a deal, it is critically important that IT staffing sales leaders decide what criteria must be met before an opportunity is created. Far too often job orders are created prematurely. I'm talking about the opportunities that consists of only one or two bullet points or maybe a canned job description that was written by HR weeks or months or maybe even years ago where the sales rep hasn't even spoken with the manager (all communication was through email). Not only does this waste the recruiter's time but it takes their attention away from other more promising opportunities. Allowing unqualified opportunities to be worked by your delivery team also causes sales people to believe they have more opportunities than what they really have which also makes them feel and believe they're being spread too thin to devote any time to prospecting and other higher value sales activities. I see many reps (and recruiters) spending time on opportunities that can never be won because there's simply no opportunity to begin with. Many IT staffing firms have qualification criteria for qualifying a sales opportunity or job order but many more fail to stick to that criteria and hold themselves and their sales team accountable to their own standards. This is one of the big reasons why there is always so much tension between sales and recruiting. You can check out my blog, Three Levels to Qualification for more help on this topic.

Understand Your Customer's Buying Journey

I have talked about the importance of understanding the buyer journey in order to take a prospect from cold call to client. What this means is sales professionals must be able to identify the different buyers involved in the decision making process, the role they play (technical buyer, economic buyer, influencer, etc.) their personal and professional agenda, their influences, goals, objectives, and motivation to change. To gather this actual information from your buyer you will first need to be able to effectively disarm your prospect so they're comfortable speaking with you and sharing this information. You will also need to demonstrate value otherwise why would a prospect share this information-personal, sensitive and in some cases confidential information-with you a complete stranger? Sales people need to know how to coordinate conversations with all parties involved in the decision making process, not just the hiring manager. Without a clear understanding of the specific steps, tasks and approvals (and approvers) your buyer must complete in order to buy from you (sign your proposal or hire your consultant), managing opportunities will feel like playing darts in the dark. Take the guess work out and start building out the buyer journey.

Understanding Your Customer's Perceived Risk to Buying from You

A common pitfall that many sales people fail to recognize or understand is the buyer's perceived risk in buying their solution or hiring their consultant. When evaluating sales opportunities and trying to move job orders down the sales funnel it is critically important that sales people think like their customer. By that I mean, you must understand what is going through the mind of the customer as they evaluate your solution or consultant and the risks that your solution or consultant pose if the client were to proceed. If your client (IT hiring manager) has been in management for a few years than chances are they most likely have had a bad experience (or multiple bad experiences) with other IT staffing firms where their investment failed to deliver an ROI. On the other hand, you could be first the first IT staffing or professional services firm your buyer has ever worked with (or first hire they have ever made) in which case that alone makes them nervous (they don't want to make a bad hire and look foolish in front of their peers or boss). To move a sales opportunity from one stage to the next it is critically important that the sales person identify the level of perceived risk on behalf of the client so that it can be discussed and mitigated. As a general rule, the higher the ticket item (sale) and more complex the solution the greater perceived risk for the client. Having a clear understanding of your client's perceived risk will give you the insight you need to not only effectively manage your sales opportunities but also develop the right deal strategy.

Measure Progression of the Deal, Not Activity

I could probably write multiple blogs on this topic alone. Simply tracking activity against an opportunity is not opportunity management. I attend a lot of industry events and I often hear managers speak about how they track activities against open opportunities or job orders. I also see and hear technology companies tout their capabilities about how their software tracks number of calls, meetings, emails, text messages etc., against an opportunity or a candidate. This is all nonsense. Having a solid sales process in place is like going for a hike deep into the mountains. Your trail map will tell you exactly what direction to head in to get from one campsite to another, how many miles you'll have to traverse to reach your destination and how much elevation you'll gain along the way. In the same way, a sales process will tell you the steps you and your customer need to complete to take a deal from start to finish. It will also show you milestones of when you have successfully completed a stage or step with your customer and are ready to move to the next phase. Effective opportunity management focuses on how you will move your opportunity from the current stage of the sales cycle to the next stage. Sales leaders should be coaching sales reps to their pipeline by showing them (not telling) how to compel the client to take the next step in the sales process. Simply focusing on applying more activity (making more calls, sending more resumes, sending more emails) is not going to move your opportunity.

Knowing When to Walk Away from a Deal

With a well-defined sales funnel in place including a structured opportunity management system, you can create business rules that tell you when key milestones in the sales cycle are met, or when sales people struggle to reach a milestone such as gaining access to all of the key decision makers. When events like this occur you know you have a red flag and need to decide whether or not the opportunity is still worth pursuing. Here are a few reasons for when and why I walk away from opportunities:


Can't gain access to the decision maker(s)
The competition has already created the playing field (established the parameters for the RFI/RFP and I'm simply being used for a pricing quote)
Poor customer fit
Customer can't convince me they're in enough pain and motivated to change from their status quo
Lack of understanding of the customer's purchasing process (being left in the dark on the purchasing process)
Customer fails to meet their commitments (doesn't do what they say they were going to do)

For the sales managers out there, if your sales reps are getting stuck in one or more of the bottlenecks mentioned above than you must have the courage and discipline to tell your rep to move the opportunity back to the lead nurturing stage. I have seen many managers over the years fail to do this and when I asked them about it they tell me "well, I don't want to kill the reps confidence," or "they have been working really hard so I want them to have the opportunity." Its human nature to want to help your reps and see them succeed but you have to resist this temptation. Allowing them (and your delivery team) to work an unqualified opportunity sends the wrong message and will create issues down the road. Possessing the discipline to remove unqualified opportunities is just as important as coaching and teaching reps how to properly qualify.

There you have it, five tips on how to more effectively manage sales opportunities. How are you managing your sales opportunities? How are you able to reach consensus with your customers when selling to multiple buyers? Let's start a conversation in the comments section below.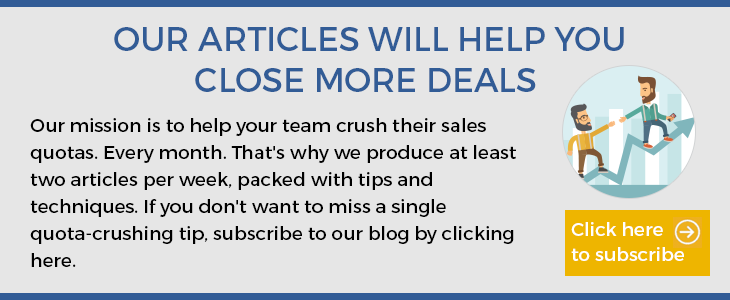 About Dan Fisher
Dan Fisher is founder and owner of Menemsha Group, a provider of sales enablement solutions dedicated to helping IT staffing firms improve win rates, shorten their sales cycle, and increase revenue per sales rep. Since launching Menemsha Group in 2008, Dan has consulted with over 200 IT staffing firms and has invested over 5000 hours coaching IT staffing sales reps. He's authored is his own proprietary sales methodology and has previously spoken at Staffing World, TechServe Alliance and Bullhorn Live 2012. Prior to launching Menemsha Group, Dan spent 16 years in the IT industry running local, regional and national sales teams. Dan worked for Kelly Services, Oracle Corporation and Alliance Consulting. Dan currently resides in Boston, Ma.