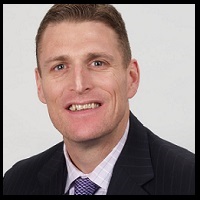 Don't Be Salesy, Be Thoughtful in Your Sales Follow up
The most common question I get from sales people at industry events, trade shows and certainly when I host workshops is "How should I stay in touch with my prospects?"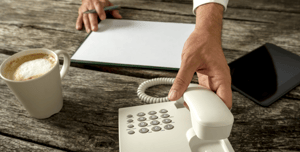 Naturally, I respond by asking "tell me what you're currently doing?" The responses usually sound something like this:
"I'm checking in to see if you have any staffing needs."
"I'm going to be in your neighborhood next week, I would love to pop in real quick to make introductions."
Sorry if I sound like a pretentious jerk, but these responses are really weak. We can't behave like this and expect our prospects and customers to NOT treat us like a commodity supplier. If we want to be treated like a true and credible business partner and not a commodity supplier than we have to change our approach. We need to be thoughtful and helpful. We need to be coming from from a place where we're genuinely trying to help the customer.
When it comes to sales follow up, don't be salesy in your follow up, be thoughtful in your sales follow up. Here's how.
1. Be a Thoughtful & Helpful Resource
I know what I'm about to say will sound a little counter-intuitive, especially for a sales person but trust me, don't talk about your offerings or your "amazing candidate who just rolled off a project" or anything else to do with your company and services. Instead, focus on simply being a thoughtful and helpful resource. Not only does it work but it works really, really well.
For example, if Sarma were my prospect and I was going to follow up with him I could simply send him an email that says:
Hi Sarma,
I came across this white paper, 5 Trends to Watch in 2018 for Enterprise Application Architecture. It made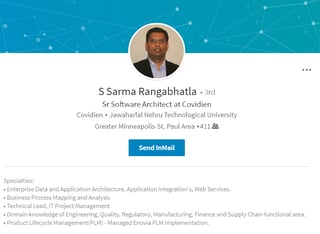 me think of you so I thought I would pass it on.
Enjoy and talk soon!
Notice I'm not asking for anything and I'm not pitching him anything. I'm simply trying to add value by being thoughtful and helpful. This helps me slowly position myself and my company as a valuable and credible resource. This is how I stay "top of mind" without being an annoying and pushy sales person.
2. Pique Curiosity
Another lead nurturing and sales follow up strategy is to direct prospects to educational based resources found on your company website. Notice I said educational based. I'm not talking about directing people to a services overview page or your company history page that touts your offerings. That is what legacy, transactional sales reps do! Instead, direct them to a blog or an ebook that you believe could help them achieve a goal, solve a problem or run their team and/or project(s) more efficiently. You could also direct them to a case study that highlights how you helped a similar, like-minded prospect solve a problem or achieve a goal. The point is, you want to direct them to information that is informative.
Here is a sample email that I recently sent to a prospect.
Hi Jim,
Great speaking with you the other day. I enjoyed learning a little about your new hire onboarding and training strategy and some of the challenges you face. The link below will take you to a case study highlighting the steps taken by another IT staffing firm who had to overcome the same challenges you face. I thought you might be interested to know that within 90 days they increased new client meetings by 34%, new client MSA's by 21% and placements by 11%.
I think you will enjoy the story!
If you understand your buyer's persona and what is important to them then you will know what resources to put in front of them which will tempt them to read what you share. Even better, it will tempt them to share (what you shared with them) it with their colleagues. Understanding your buyer persona will help you determine what information is relevant for your prospects and it will also help you drive a more consultative sales approach. Ultimately your goal with lead nurturing and sales follow up is that you want every customer touch point-email, phone call, voice mail-to be a value add. Don't waste your opportunities by going into broadcast pitch mode. Taking this approach will actually relieve you of the day to day sales pressure cooker and leave you feeling much better about yourself.
About Dan Fisher
I'm Dan Fisher, founder of Menemsha Group. Over 400 IT staffing firms including thousands of sales reps and recruiters apply my sales methodology including my scripts, playbooks, job aids, tools and templates, all of which is consumed from our SaaS based sales enablement platform and our mobile application. I've coached and mentored hundreds of sales leaders, business owners and CEO's, and I have spoken at a variety of industry events including Staffing World, Bullhorn Engage, TechServe Alliance, Bullhorn Live, Massachusetts Staffing Association, and National Association of Personnel Services. Since 2008 I've helped IT staffing organizations quickly ramp up new hires, slash the time it takes to get new reps to open new accounts and meet quota, get more high-quality meetings with key decision makers and help leaders build a scalable sales organization. My training and coaching programs are engaging and highly interactive and are known to challenge sellers to rethink how they approach selling. Ultimately, I help sellers increase productivity, accelerate the buying process & win more deals.