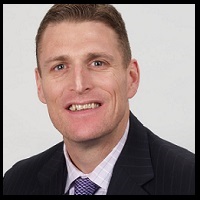 Avoiding a Corporate Crisis, Lessons Learned from Starbucks, United Airlines
Remember the incident that Starbucks had to navigate back in 2018? Employees at a Philadelphia Starbucks location called police complaining that two African-American men were trespassing when they refused to leave after being asked to several times, and after being denied use of the bathroom because they hadn't made a purchase. A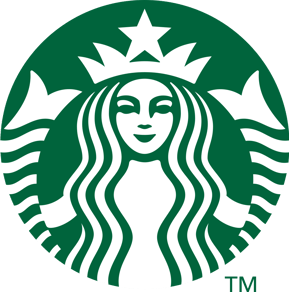 customer took a video of the arrest and the two young men were taken away. Shortly thereafter however they were released and Starbucks decided not to press charges. That incident led to Starbucks closing 8,000 stores for racial bias training, resulting in approximately $12 million in lost sales. Chief executive officer Kevin Johnson said in response, "This is a management issue and I am accountable to ensure we address the policy, and the practice and the training that led to this outcome."
This response came after the company withstood a barrage of negative press, protests and getting roasted on social media.
At the time, the question going through everyone's mind was, "how could have Startbucks handled this situation more effectively?" But the real question leaders should have been asking themselves is "What could Starbucks have done to prevent this incident from happening in the first place?"
Let me give you another example. In 2017 United Airlines experienced massive negative PR because of the way in which they handled an overbooked flight. Instead of offering travel vouchers or alternative transportation to the end destination for their customers, airline employees chose to remove four passengers from the (overbooked) flight. This single event sparked consumer outrage and United's stock plummeted by $1.4 billion.
Today, we find ourselves in unchartered waters. In a matter of weeks we went from a revenue outlook that was somewhat stable to one that is expected to see dramatic shortfalls in the months ahead. The International Monetary Fund had this to say about the economic outlook; "it is very likely that this year the global economy will experience its worst recession since the Great Depression, surpassing that seen during the global financial crisis a decade ago."
Learning from Starbucks and United Airlines to Keep Your Business Humming
If we've learned anything from the Starbucks and United Airlines case studies, it's that crises typically arise when employees don't have the proper tools, training or knowledge to help them navigate new, difficult situations.
In short, crisis management often kicks in after the crisis. Why? Because most companies never address the root cause issue of a crisis until after the crisis has occurred.
Here are just a few examples of how this recession is manifesting itself into a crisis for many staffing companies across the country:
Those who were top performers during the "booming" economy (2010-2019) are now struggling

New deal creation volume is down, a decline that has impacted most staffing firms sales forecasts

As a leading indicator of sales pipeline health, this metric indicates that

effective

prospecting is more important than ever

Responses to sales outreach have decreased, suggesting that

sales strategies need to evolve to reflect the current buying reality
Of course I'm NOT suggesting that this recession and the impact of Covid-19 could have been prevented. But what I am saying is, we can influence the degree of it's impact.
We've Reached an Inflection Point.
According to Investopedia, an inflection point is an event that results in a significant change in the progress of a company, industry, sector, economy, or geopolitical situation and can be considered a turning point after which a dramatic change, with either positive or negative results, is expected to result. When an inflection point is identified, it is often a sign that the affected industry must make certain fundamental changes in order to continue to operate.
The way I see it, we two have options; Continue to do the things that made us successful during the "booming" economy, AKA, stick to the staus quo. Or, work to come up with new, fresh ideas and sales strategies designed for the current economic and buying reality. Not only does this help us win today, but it helps us prevent experiencing a future crisis during the next recession.
Taking extra steps to provide the tools, knowledge and training however, can make a world of difference. As our business including our customers, candidates and markets change and evolve, employees will continue to face new situations. Their ability to successfully navigate new challenges will depend on how well they can synthesize the knowledge from their most recent training.
Warning Signs of a Impeding Crisis
There are some preventative steps you can take to avoid an impending crisis such as a massive decline in sales revenue. Of course you should leverage your sales metrics to spot trends but here are a few additional examples of things to pay attention to:
"Chief Problem Officer Syndrome" Do your employees always have to go to their manager for answers to their questions/problems? Do your employees possess the knowledge and critical thinking skills to solve problems on their own? You need confidence in knowing they are taking the right message and/or solution to the marketplace regardless of the situation or economic environment.
Are Your People "Conversation Ready?" Just this week Greg Glassman, founder and CEO of CrossFit came under fire for tweets he made about the death of George Floyd and public health orders surrounding the coronavirus. He has since stepped down. Clearly he was not "conversation ready." Even CEO's of big companies need training on messaging. Do your salespeople know how to lead a productive sales conversation during a recession? Do they know how to use inflection points in their voice to express empathy?
Web Site Traffic: Data from Hubspot indicates that customers are initiating more online interactions with businesses today than they were a year ago, and doing more research online. Are you tracking your website traffic and do you have an automated lead nurturing system to nurture those visitors?
New Deal Volume: Are you salespeople struggling to add new opportunities to their sales funnel? Data shows that sales outreach strategies need to change and evolve with the realities of the market. Have you done this?
Returned Email & Voicemail Messages: Are your sales reps receiving returned email messages and voicemail messages from their customers and prospective customers?
Net promoter score (NPS): How likely are your customers to refer your company to friend, colleague or peer? It's times like these where a high NPS pays dividends. Never forget that your BEST salespeople are your customers.
Part of preventing a crises is proactively understanding both your customers and employees. Continuous needs analyses can reveal budding problems before they bloom. Ideally, leaders including training, learning & development teams can take preventative measures.
Strategies for Continuous Improvement
Building an online employee training and development strategy with a continuous learning component is critical. The most effective way to prevent a training-based crises is to strive for consistent and incremental improvement. Simply deploying a "one time training event" or a single employee onboarding event won't cut it. Gathering input from your employees during your in-depth needs analyses should enable you to build your list of training priorities and design custom training activities. From there you can develop training assessments and certifications to ensure your people can execute "in the heat of the moment."
Finally, be sure to schedule consistent, ongoing training to ensure the new skills, knowledge and behaviors are sustained long-term.
Preventing a crisis requires continuous and ongoing training. With ongoing employee training you can equip your employees with the relevant skills and knowledge to navigate novel situations and ensure that knowledge and performance gaps have a minimal impact on the growth of your organization.
About Dan Fisher
I'm Dan Fisher, founder of Menemsha Group. Over 400 IT staffing firms including thousands of sales reps and recruiters apply my sales methodology including my scripts, playbooks, job aids, tools and templates, all of which is consumed from our SaaS based sales enablement platform and our mobile application. I've coached and mentored hundreds of sales leaders, business owners and CEO's, and I have spoken at a variety of industry events including Staffing World, Bullhorn Engage, TechServe Alliance, Bullhorn Live, Massachusetts Staffing Association, and National Association of Personnel Services. Since 2008 I've helped IT staffing organizations quickly ramp up new hires, slash the time it takes to get new reps to open new accounts and meet quota, get more high-quality meetings with key decision makers and help leaders build a scalable sales organization. My training and coaching programs are engaging and highly interactive and are known to challenge sellers to rethink how they approach selling. Ultimately, I help sellers increase productivity, accelerate the buying process & win more deals.