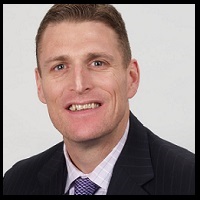 Avoid These Common Pitfalls with Your Sales Training Program
We're now going on our 8th year at Menemsha Group and in that time we have had the opportunity of working with over 350 different IT staffing and professional services firms and thousands of sales reps across the country. We've learned a ton in that time and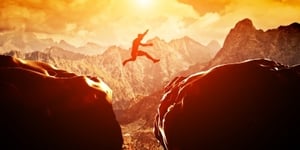 here I want to share with you some of the most common pitfalls you need to be aware of when building and deploying your sales training and sales onboarding program.
To that end I say, avoid these common pitfalls with your sales training program.
Public/Motivational Speakers (is not training)
First, many confuse public speakers and/or motivational speakers with sales training. You have these sales kickoff meetings or even industry trade shows where a public speaker is brought in to pump the sales team up and people think this is sales training. Public/motivational speakers are great and certainly can be a lot of fun. In fact, they often do share some value that many people in the audience pick up in terms of new ways of thinking, problem solving and critical thinking not to mention sales strategies. But sales training and for sales training to be effective, it really has to be targeted at very specific sales behaviors. So generic motivational speaking is not very applicable to sales training. And it is certainly not sales training.
Executive Leadership involvement
Another common mistake we often see is lack of executive management sponsoring, driving and actively participating in their sales training initiative. Motivating sales people is really difficult, especially when it comes to motivating them for sales training. Well, the best way to motivate your sales staff for sales training is to make sure your executive leadership team is directly involved in the sales training program. If the senior executive team believes that sales training is important, and the sales team sees that it is important to the executive team then the sales reps will also believe it is important. But if your reps don't believe that sales training is important to your executive leadership team than they won't think it is important. Sales teams are like teenagers, always in rebellion mode:) You can read a true story here about one client failed to have executive leadership involved in their sales training initiative and how it impacted their ROI.
This mistake then transcends itself into a bigger, longer term sales training issue and that is lack of ROI. We often hear CEO's and sales leaders say "we've done sales training in the past and we've never seen results from it." When probed for further clarification to understand why they didn't see the results or anticipated ROI from their training investment in all most every case there was a lack of executive sponsorship and oversight.
Enroll Your Sales Managers (Modeling the Desired Behaviors)
Another common pitfall we see with sales training is owners and leaders fail to enroll their sales managers in the sales training program. They typically justify this by saying "they're the sales manager, they know how to sell, they don't need the training, only our sales reps need the training." The problem with this approach is the sales managers continues to sell the way in which they were taught but their sales reps are being taught to sell differently. The sales reps are being taught to do things differently than how the manager does things. So, which is the right way, the way the reps were taught in the training or the way the manager was taught 3, 5, 7 or 10+ years ago? This often creates mixed messages, confusion around terminology and a chaotic sales process. These are the firms that we see who plateau and then struggle to grow beyond a certain point
Most important of all, if the manager doesn't go through the sales training then who is going to model the sales training on the sales floor. People do what people see. If the sales manager is not familiar with the training his or her reps went though than they can't possibly model and reinforce the desired sales behaviors. This is the biggest reason why sales training doesn't "stick" long term. Just like parents must model the behavior for their children, sales managers must model the desired sales behaviors for their sales team
Failure to Measure Sales Training Effectiveness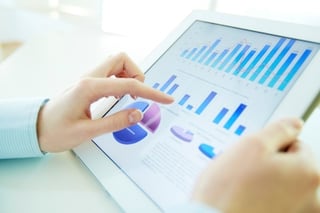 By far the most common question prospective customers ask when inquiring about sales training is, "What results can we expect from your training and how long will it take?" You can't track what you don't measure. When launching a new sales training and process initiative, leadership needs to define what sales behaviors they're trying to drive and the KPI's for measurement. For example, over the past several years most IT staffing firms have been advocating for their sales teams to apply a "consultative" sales approach. Getting the training is the easy part. Where most fail however is in defining quantifiable outcomes where the sales representative successfully executed a "consultative" sales task within the sales process. Without defining behavior and associated deliverables, the sales manager has nothing in which to measure or coach to. As a result, sales managers continue to measure their sales team based on the "old way of selling" resulting in little or no change in sales behavior and thus no improvement in bottom line results.
What does a company have to gain by using training?
In any group of people, even people who have natural talent need to have training and can improve from training. In fact, sales training starts during the interview process. You want to hire people that are a good fit for the kind of sales that you need them to do. Your training should be much more specific to how we sell in a particular market, how natural talent can be used, and where salespeople have room to improve. You apply training and sales coaching in order to make a good sales person better, and a great sales person spectacular.
What sales training best practices are you applying in your business? what challenges are you running into? I would love to hear your thoughts and comments.
About Dan Fisher
Dan Fisher is founder and owner of Menemsha Group, a provider of sales enablement solutions dedicated to helping IT staffing firms improve win rates, shorten their sales cycle, and increase revenue per sales rep. Since launching Menemsha Group in 2008, Dan has consulted with over 200 IT staffing firms and has invested over 5000 hours coaching IT staffing sales reps. He's authored is his own proprietary sales methodology and has previously spoken at Staffing World, TechServe Alliance and Bullhorn Live 2012. Prior to launching Menemsha Group, Dan spent 16 years in the IT industry running local, regional and national sales teams. Dan worked for Kelly Services, Oracle Corporation and Alliance Consulting. Dan currently resides in Boston, Ma.