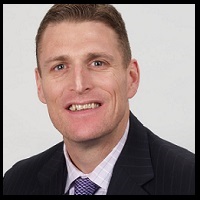 Can IT Staffing Firms Make More Money in 2016?
Given all the small IT staffing firms struggling to break through the $10 or $20 million annual revenue threshold, you would think there's not much opportunity out there for businesses in this industry. Nothing could be farther from the truth.
If your firm is finding it difficult to close new business, expand your accounts, and have your entire sales team meet quota, it's not because there's no business to be had. It's because there's something wrong with how you hire, train, compensate, and enable your team to sell.
If you want to skip ahead to what you're doing wrong, take a look at my new ebook for business owners and sales managers in the IT staffing industry, "The Top 4 Sales Mistakes Limiting the Revenue Growth of IT Staffing Firms."
This blog answers the question, can IT staffing firms make more money in 2016? For now, let's take a look at the numbers.
The Opportunity for IT Staffing Sales in 2016
One of the best assessments I've seen recently of the IT staffing industry is a December 2015 report by Staffing Industry Analysts.
"Staffing Industry Analysts estimates growth in the US market at 6% this year [2015], and project a similar rate of growth in 2016, which would bring its scale to an all-time high of $28.9 billion," the report says.
In fact, according to Staffing Industry Analysts, the problem in the IT staffing industry isn't lack of growth. The problem is that there's so much work to be had, there's not enough talent to do it all.
"With a seventh straight year of healthy growth forecast for 2016, it's no surprise that talent has become increasingly scarce."
Recruiting is certainly a problem in IT staffing — and the staffing industry in general — but I'm here to talk about sales.
Too Many Firms Rely on Too Few Accounts
In a preview of its annual North American Staffing & Recruiting Trends Report, Bullhorn writes:
"The majority of respondents reported that their 2015 revenue was largely dependent on repeat business, so client retention is clearly still crucial in the staffing industry. Expanding the client base, on the other hand, has consistently been lower priority – up until now, at least. Reliance on repeat customers is becoming a resounding wake-up call for staffing firms. They need new clients and need to reach more candidates."
Are you hearing the wake-up call?
After working with more than 300 IT staffing firms, my findings are similar to Bullhorn's. This year represents a major opportunity for IT staffing firms, but only if they are able to expand beyond one or two key accounts and one or two top salespeople.
How can you make that happen? Get your free copy of my ebook to find out why so many IT staffing firms are forced to rely on one or two accounts and one or two top-performing salespeople for most of their revenue.
I would also be very interested to hear your thoughts on the opportunity for IT staffing firms to make money in 2016. Share your ideas in the comments section below.
About Dan Fisher
I'm Dan Fisher, founder of Menemsha Group. Over 400 IT staffing firms including thousands of sales reps and recruiters apply my sales methodology including my scripts, playbooks, job aids, tools and templates, all of which is consumed from our SaaS based sales enablement platform and our mobile application. I've coached and mentored hundreds of sales leaders, business owners and CEO's, and I have spoken at a variety of industry events including Staffing World, Bullhorn Engage, TechServe Alliance, Bullhorn Live, Massachusetts Staffing Association, and National Association of Personnel Services. Since 2008 I've helped IT staffing organizations quickly ramp up new hires, slash the time it takes to get new reps to open new accounts and meet quota, get more high-quality meetings with key decision makers and help leaders build a scalable sales organization. My training and coaching programs are engaging and highly interactive and are known to challenge sellers to rethink how they approach selling. Ultimately, I help sellers increase productivity, accelerate the buying process & win more deals.