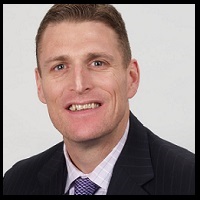 Building Your On-Boarding Program: Start By Maping the Buyer Journey
This blog is part two of a six part blog series that shares the steps to building and deploying a best in class new hire on-boarding and training program as presented (and including video) at Bullhorn Engage 2016. Your can read part one here. In this second installation of this blog series I share how to build the core foundation of your new hire training and on-boarding program.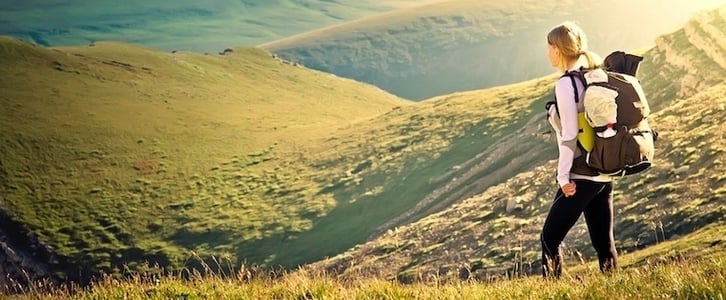 The first step in building your new hire on-boarding and training program starts with understanding who your customers are, how they evaluate staffing firms and how they buy and/or engage staffing services. Unfortunately this is where many staffing firms make their first mistake. Below is what my new hire training experience has always been when I was hired into a staffing firm and how hundreds of staffing firms across the country continue to train and on-board their newly minted sales reps:
Read and complete HR paperwork
Read company history, accolades & awards, service offerings
Shadow a recruiter or two for a few hours or few days
Shadow a sales rep or two for a few hours or a few days
Participate in a day or multi-day training workshop led by another sales rep or trainer (30% do this)
Read through CRM/ATS process and configuration manual (only 10% of firms actually have this however)
Hit the phones (Hopefully I remember what the other reps said during my shadow training)
What do think I'm going to say (and what any sales rep is going to say) when I get a prospect on the phone based on my training? I'm going to talk about my company and who we are and what we do and our service offerings and our accolades. Makes perfect sense, that is what I was trained to do! The problem is this is not how buyers want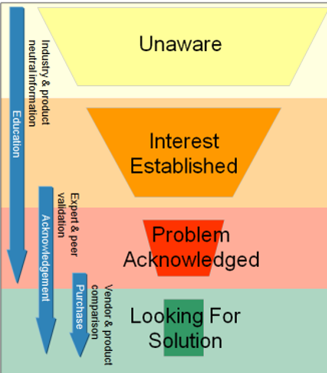 to engage sales people.
The first step in building your new hire sales training and on-boarding program starts with mapping out your buyer's journey including your sales process. This means understanding what steps your buyer/prospect must go through in order to engage with you and your staffing firm. It also includes mapping out the steps you will have to complete in order for the customer to buy from you.
Think about this for a second. If you decide you are going to buy a new car you most likely don't just show up at a dealership and buy a car. You do research on different makes, models, price points. You test drive them. You talk to friends and family who own the cars you are considering to hear what their experience has been. This is your buyer journey for purchasing a car. The process for buying the car may also include several steps around securing the financing from the bank in order for the purchase to go through (sales process). And of course there will be steps both you and the bank or finance department will need to complete in order for the purchase to be executed. If the car salesman is in tune with your journey and all of the steps you must complete to purchase the car then the salesman will be focused on helping you each step of the way by providing you with information and insight so that you make the best decision based on your needs, not pitching you features and benefits or lowering their price to close the deal. If they just try to push you into any car before you are ready to make a decision what will you do? You will resist and push back. This is where things get interesting.
I don't think there is a sales leader out there saying to him or herself "my sales team is too consultative" when they engage customers. What sales leaders (and sales reps) are saying and wishing however is "I wish my sales reps did a better job of applying a consultative sales methodology or approach to engaging their prospects." The answer to this is simple. Stop making your product and service offerings the focal point of your training program and make your customer including the buyer journey the focal point of your training program. This shift in focus will orientate your sales reps to always be coming from a place where they are trying to help the prospect rather than from a place where they are in pitch mode. This is the heart and soul of consultative selling.
I have written a lot over the years on sales process including why you need a sales process, why your CRM/ATS is not your sales process and how to implement a sales process. Your sales process (again I'm using this and buyer journey interchangeably) is a road map that highlights all of the steps that the sales rep and the customer must complete in order for the deal to close. You can't effectively on-board and train new sales reps (or recruiters) without first mapping out and teaching your new hires all of the steps that your customer (or candidate) must complete or order to do business with you. When you make this the focal point of your training program you naturally wire your sales reps to approach their prospects in a consultative manner because the orientation is centered around helping the customer complete the steps in their buying process.

About Dan Fisher
Dan Fisher is founder and owner of Menemsha Group, a provider of sales enablement solutions dedicated to helping IT staffing firms improve win rates, shorten their sales cycle, and increase revenue per sales rep. Since launching Menemsha Group in 2008, Dan has consulted with over 200 IT staffing firms and has invested over 5000 hours coaching IT staffing sales reps. He's authored is his own proprietary sales methodology and has previously spoken at Staffing World, TechServe Alliance and Bullhorn Live 2012. Prior to launching Menemsha Group, Dan spent 16 years in the IT industry running local, regional and national sales teams. Dan worked for Kelly Services, Oracle Corporation and Alliance Consulting. Dan currently resides in Boston, Ma.