Subscribe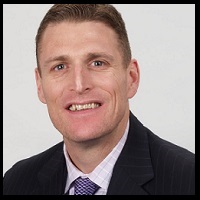 Strategic Selling & Creating Demand With Executives
Last week I presented at the American Staffing Associations Staffing World, held in New Orleans. Below are the highlights and key takeaways from my presentation, Strategic Selling: Building Credibility and Creating Demand with Executives.
Today's Customer....
They're more sophisticated in how they purchase products and services and more educated on the products and services available to them
They're inundated with sales calls...all services look alike, difficult to differentiate which is why they have "bake offs"
Slower to say
Result is vendor margins are being squeezed
What Your Customers Think About
They think in terms of their "current state" and "desired future state"
Sales people need to understand and recognize this and ask...
"How happy is the client with their current situation?" What business issues must be addressed?"
"What is the end goal they are trying to accomplish and how can I help them achieve it?"
| | |
| --- | --- |
| Transactional Selling | Meaningful Dialogue |
| Monologue or scripted | Natural conversation |
| Broadcast message (F&B's) | No manipulation |
| "Telling" | Real, open, honest dialogue |
| Customer's role is to ask questions | There are no steps: Customer fully engaged in conversation |
Industry Examples of Transactional Selling
"I'm just checking in"
"Do you have any needs?"
"I saw on your web site/Indeed that you're looking to hire...."
"Our screening process consists..."
Accept job descriptions as client requirements (sales orders)
Call 1-2 contacts in an account then stop
Creating Demand: What Executives Are Interested In
Industry trends & best practices
Benchmarking data against competition
Fresh ideas & insight on hot topics
Speak like a thought leader
It's the sales person's job to share this with their clients through educational based marketing
Become a SME to Generate Demand. How?
Write/repurpose content
Tweet/re-tweet content of value: build your community online
Gartner, Aberdeen, Forrester Research
What Executives Expect From Sales Professionals
Functional knowledge
Situational knowledge
Capability knowledge
Technical competency
This knowledge allows sales people to build credibility
Preparing For The Executive Level Call
10K statement (risk factors)
Attend client webinars
Functional business line executives
Slide presentations (investor conferences)
Work this information into your dialogue to build credibility and probe for business issues you can solve
Impactful Story Telling
Executives love to hear powerful client success stories
Be able to explain your customer's business and their business objective
Explain the technical/business challenge you faced
Articulate how you approached the problem and the specific steps and tasks you completed to solve the technical/business issue
Articulate how your client has benefitted from your solution. How has your client increased revenue, decreased costs and/or better utilized assets as a result of your solution?
Strategic Selling
Align around your customer's critical business issues
Be able to connect the dots between your client's business issues and your service offerings (solutions)
Understand how business issues flow throughout corporate America
Identify all the executive stakeholders and understand their role and influence in the organization
Develop and leverage account champions
When talking value propositions talk outcomes, not processes. Tie results to critical business issues and include metrics when possible.
About Dan Fisher
Dan Fisher is founder and owner of Menemsha Group, a provider of sales enablement solutions dedicated to helping IT staffing firms improve win rates, shorten their sales cycle, and increase revenue per sales rep. Since launching Menemsha Group in 2008, Dan has consulted with over 200 IT staffing firms and has invested over 5000 hours coaching IT staffing sales reps. He's authored is his own proprietary sales methodology and has previously spoken at Staffing World, TechServe Alliance and Bullhorn Live 2012. Prior to launching Menemsha Group, Dan spent 16 years in the IT industry running local, regional and national sales teams. Dan worked for Kelly Services, Oracle Corporation and Alliance Consulting. Dan currently resides in Boston, Ma.