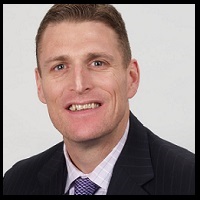 Improve Performance, Long Term Results With Training
Since launching Menemsha Group almost four years ago I have gained some interesting insights into employee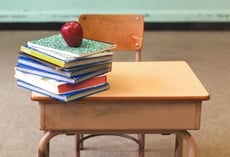 training within staffing organizations. What I have discovered is that executives of all levels and within all staffing companies place a high value on employee training but….
Often don't budget for training (internal or external)
Simply don't have the resources or time to provide the training (especially long-term training or a program with consistent reinforcement)
Training is typically a "one time event" with little or no follow-up/reinforcement
What I have also found is that employees of staffing companies typically don't carry out and execute consistent and standardized operating procedures such as responding to a client/candidate objection or serving a new customer who just gave their first order, etc. Sure, some staffing companies have documented SOP's and workflow diagrams highlighting their business process, but what I am talking about is consistency and standardization for how your employees respond in those critical conversations with candidates, clients and employees. How you respond to customers and candidates in those critical selling situations determines the difference between winning and losing.
The Problem With Most Training
Classic "shadow" training (the most common in the industry) is where the new employee "shadows" other employees. They spend a few hours with customer service, a few hours observing sales and another few hours observing a recruiter. The new hire spends some time in the finance and accounting department and they will meet with a few other key people in the organization such as marketing and product development to understand their role and standard operating procedures. This type of training typically doesn't offer any sort of class room training, little or no role-playing, no formal methodology and often no formal training materials. It's all based on observation. The training is different for every new hire because it's dependent upon the person that the new hire shadows and the type of day that person is having and the tasks they are focused on. Because most (if not all) staffing organizations run very lean operations, this is a very common approach to training in the industry. Unfortunately it has not proven to be very effective.

Without effective and consistent employee training, production and performance is characterized by inconsistent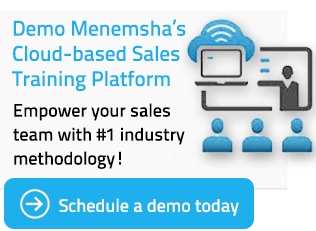 patterns of peaks and valleys. Look at the consistency that Larry Bird and Magic Johnson were able to achieve over their careers in the NBA. Magic Johnson and Larry Bird worked with a trainer every day and took 2000 jump shots to perfect their shot. Look at the training that Jerry Rice (hall of fame NFL receiver), Derek Jeter or Tom Brady goes through to stay at the top of their game. All of these guys have built their reputation on their training routine and how hard they work. Their peers and coaches will tell you. Consistent training.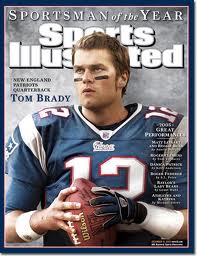 Training Establishes Best Practices & Performance Standards
Consistent and focused training keeps your team in tune with company goals and objectives and helps to raise the standards for performance. With the right training every employee knows the perfect protocol for every type of client and candidate interaction including the best probing, drill-down and trouble-shooting questions and the correct course of action for follow-up and next steps. If you don't train you can't expect your people to get to the next level. This is why so many staffing companies stay small (there are literally thousands of IT staffing companies under $10M in revenue). I see staffing companies discuss the same issues and challenges over and over again because they have no formal training for how to address these issues. They talk it about once but nothing ever sticks long term.
Training Drives Revenue
Ask yourself this. Can your sales and recruiting team consistently respond to any and every client and candidate objection with the perfect rebuttal? Probably not. But with consistent training and role-playing they can. When I work with a sales rep and he or she tells me about a sales objection they're facing with a customer we write down our script for how to overcome that obstacle (objection). We come up with multiple ways in which to address the objection in case the first rebuttal does not work. To take it a step further we also right down every possible way the prospect might respond to our initial rebuttal. We then develop another list of rebuttals/scripts to overcome the second customer objection. It's with this magnitude of training and planning that drives revenues and leads to more closed deals. This is how the top producers do it. And this is so much more than simply following a SOP diagram. With consistent training it becomes second nature for your sales and recruiting team to handle any situation because they have seen it before. They're prepared and can even anticipate the objections.
Consider these two facts.
48% of sales people never follow up with a prospect yet 80% of all sales are made on or after the fifth contact with the prospect. Without good sales training, the majority of sales people don't call back prospects who reject them just once. Trust me, they don't.
Here is another interesting observation. Have you ever noticed that our industry is typified as reactive? "No day is the same" the saying goes. When your team is in constant reaction mode your chances for growing the business diminishes. With proper training you can eliminate this "reaction mode" and produce results. When people are in "reaction mode" they simply go to their "to-do list" by crossing off the quickest and easiest tasks (to feel good about themselves) and put off the real work-driving new business- to another day. Then the issue morphs into a time management issue, another hot topic and major challenge I see professionals struggle with.
How To Get Started
Here are a couple of quick and easy ways to launch training within your organization. For additional ideas feel free to contact me at dan@menemshagroup.com
Build a list of all the objections you hear from clients
Implement daily role playing sessions to overcome the objections
Write voice mail scripts for calling on prospects with different job titles and role play them.
Use your past experiences (sales/recruiting/customer service challenges) as role play models. Role play old scenarios (remember that awful situation with that candidate) that actually happened so that you can learn from them. Test your team on how they would handle it if that situation happened to them
Role play qualifying prospects…you will be amazed at how much you miss!
Role play taking & qualifying job orders…you will be amazed at how much information you really need to capture vs. what you typically get in a job order
If you take the time and commit to consistent, long-term employee training you can crush your competition. You'll raise your internal performance standards and establish best practices. Your team will improve their knowledge and skills which in turn will allow them to better serve your customers and employees. Slowly, conversation by conversation you will start to win new business.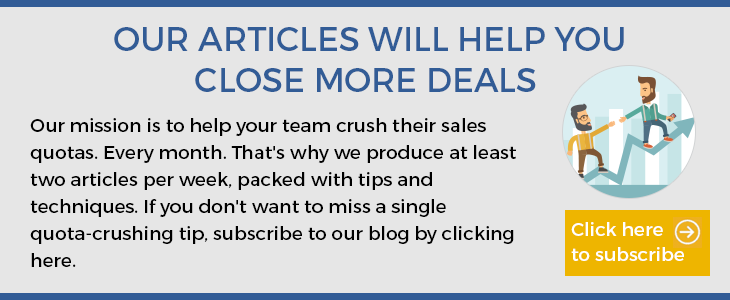 About Dan Fisher
Dan Fisher is founder and owner of Menemsha Group, a provider of sales enablement solutions dedicated to helping IT staffing firms improve win rates, shorten their sales cycle, and increase revenue per sales rep. Since launching Menemsha Group in 2008, Dan has consulted with over 200 IT staffing firms and has invested over 5000 hours coaching IT staffing sales reps. He's authored is his own proprietary sales methodology and has previously spoken at Staffing World, TechServe Alliance and Bullhorn Live 2012. Prior to launching Menemsha Group, Dan spent 16 years in the IT industry running local, regional and national sales teams. Dan worked for Kelly Services, Oracle Corporation and Alliance Consulting. Dan currently resides in Boston, Ma.