Subscribe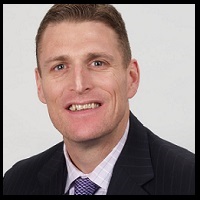 Six Strategies To Deploy in a Recovering Employment Market
Preparing For the Economic Recovery: Tactics To Increase Your Placements Today
Fortunately or unfortunately I'm not much of an optimist. I tend to see the glass as "half-empty" which I suppose is the irony in me writing this article. Me merely writing it implies that I do in fact see and believe that the worst of this recession is behind us. I certainly don't expect miracles to happen overnight but I do believe the staffing industry is on the road to recovery. From what I am seeing and hearing from customers and others in the industry, budgets are slowly opening up. Job orders and interview activity is also picking up pace. As a result there are a lot of hungry sales professionals in the industry ready to start making placements. The question is, are you prepared to deliver? Here are six tactics you need to keep in mind in order to capitalize on a recovering employment market.
1. Understand the Market: First, you need to understand that there is a ton of pent up demand. Client's have put a number of different projects and initiatives on hold for the past 9, 12, 18 and even 24 months. As a result there is massive pent-up customer demand. Customers want and need to innovate and deliver new products and services to meet customer demand. They also need to meet this pent-up demand in order to stay competitive and retain their market-share. Key Takeaway: Find out what "pent up demand" resides within your client accounts and prepare to help your clients deliver by understanding their sourcing plan and establishing your bullpen of candidates. In past recessions, pent up demand has fueled the hiring of additional staff.
2. "Recruiters Come Out Of Hibernation:" In a down economy, like the one we've been living in the past 12-18 months, all of the pressure is on sales. Sales people are trying to do everything they can to generate job orders. It's not easy and it can be down-right frustrating. During these tough economic times staffing organizations focus much of their time and effort on their sales process and how they can generate new business. Recruiting takes a back seat because the focus is on generating new job orders. The reality is that recruiter's are not on the hot-seat like sales is in a down economy. Recruiters are simply in a holding pattern until they have job orders to fill. Don't get me wrong, recruiters are frustrated too and I know many who work diligently to prospect for new business. But what I have seen in this recession as in the past is that recruiters tend to go into hibernation. What I mean by that is they become passive and they lose their edge. It's not a knock against recruiters, it's simply human nature. You go 12-18 months or even longer where job orders trickle in at a snail's pace and you become a victim of circumstance. You don't stay in touch with your candidates as often because you don't have any new job opportunities to share with them. You don't add as many new candidates to your CRM system because you don't have any active job orders. You don't focus on recruiting passive candidates because employees are simply fighting to keep their jobs, not change employers. This is the wake up call. As the market starts to turn and the volume of job orders picks up, the tables are going to turn. The pressure that has been on sales the past 12-18 months will soon gravitate to the recruiting side of the house. Soon enough the mounting pressure will fall on the recruiters to fill all the open job orders. And believe me, there is a lot of pent up customer demand. The question is, are you prepared to deliver? Key Takeaway: Now more than ever you need to stay in touch with your candidates on a daily or weekly basis. Interview activity is going to pick up. The recruiters who have their pulse on the market and their database of candidates are the ones who will reap rewards.
3. Recruit Passive Candidates: When a recession hits, employees naturally become fearful of losing their jobs. They do everything they can to keep their job and survive layoffs. However, actually surviving a company layoff, especially multiple layoffs, can be demoralizing. For the employees who survive a layoff(s), it is very common for them to want to make a move to a new company because they become frustrated with their current employer. Often times they have to give up responsibilities, take a demotion and even a pay cut. When the economy rebounds however, these employees are ready to make a change as soon as possible. These are the candidates who are top notch and in high demand but are typically not working with a recruiter and their resume is not posted on the job boards. Key Takeaway: Proactively recruit candidates and tap into the hidden pool of candidates who have patiently waited for the market to turn. They need a recruiter to help them make the next step in their career. You need to act now and you need act quickly because the competition will be fierce for acquiring and delivering this talent. This is the talent your clients are seeking, not those who have been out of work for 3, 6, 9 or 12 months.
4. Skill Market Candidates: Assuming you have done tactics #2 and #3, you're now ready to skill market your candidates to your prospects and clients. However, when I talk about skill marketing candidates I am not talking about matching buzzwords on a resume with buzzwords on a job description. What I'm referring to is actually selling business results. What I mean by that is you need to understand the business results your candidate(s) has delivered for their past employers and be able to demonstrate how they can deliver the same or similar business results for the client you are skill marketing the candidate to. For example, when proposing (selling) a candidate to a customer, focus the conversation on what the company was able to do a result of your candidates work, not on their individual skill sets. You can sell skill sets when the customer asks. What you are doing instead is proposing a more strategic, holistic solution. Key Takeaway: Understand the problem(s) your candidates have sold for other/past employers. Find customers/prospects who struggle with those same (or similar problems) and sell your candidate as the solution.
5. Sales & Recruiting Alignment: A common mistake that I often see within staffing companies, especially those selling professional staffing (Scientific, IT, Engineering, etc) is that there is often no alignment between the sales team and the delivery (recruiting) team. As a result you have sales people generating job orders for candidates in which the recruiting team has none of. Put another way, recruiters may have a database full of Oracle database administrators but sales keeps getting job orders for Project Managers. On the tail end of a recession or the brink of a recovery it's more important than ever that sales and recruiting teams work closely together to ensure that their strategies mirror one another. Competition is going to be fierce for new job orders as well as candidates. you can't afford to misfire on opportunities. And spreading yourself thin and trying to "be everything to everyone" is never a good strategy, especially in times like these. Key Takeaway: Have a sales and recruiting strategy meeting to ensure sales is focused on pulling in job orders that are aligned with the recruiting team's candidate database or vice versa. When the market does turn and hiring budgets truly do open up it will be a feeding frenzy for staffing companies. Make sure you are properly aligned internally to meet this demand.
6. Cross Selling Existing Accounts: We have all heard the ole' saying "it's easier to get more business from a current customer than it is to get new business from a new customer." The reality for us in the staffing industry however is that we do a poor job of executing this strategy. In selling during "tough times" in the past I have found that selling to companies as they are coming out of their "shell" represents a great opportunity. Not always, but often once one group receives approval and funding to begin hiring again the ripple effect takes hold and other departments can hire as well. But it's up to us to identify those other departments and hiring managers to get the opportunity to fill additional job orders. When you make one or two placements with a customer don't stop there. Keep asking for referrals and seeking out additional business. I suggest you even to talk to people in departments that you think would never have a reason to use your service. You'd be surprised what you'll find. Key Takeaway: Build out an organizational chart accounting for all VP's, Directors and Managers (and team leads if need be) within your customer accounts and make sure you have accounted for every potential ordering source in your accounts. Ask your best customers to facilitate introductions (not just referrals) to other contacts
About Dan Fisher
Dan Fisher is founder and owner of Menemsha Group, a provider of sales enablement solutions dedicated to helping IT staffing firms improve win rates, shorten their sales cycle, and increase revenue per sales rep. Since launching Menemsha Group in 2008, Dan has consulted with over 200 IT staffing firms and has invested over 5000 hours coaching IT staffing sales reps. He's authored is his own proprietary sales methodology and has previously spoken at Staffing World, TechServe Alliance and Bullhorn Live 2012. Prior to launching Menemsha Group, Dan spent 16 years in the IT industry running local, regional and national sales teams. Dan worked for Kelly Services, Oracle Corporation and Alliance Consulting. Dan currently resides in Boston, Ma.