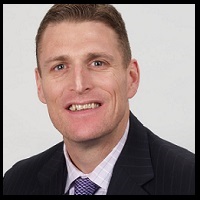 Five Dangerous Trends Facing IT Staffing Firms & Recommendations For Action
Five dangerous Trends impacting IT Staffing | sales closing | Prospecting
Executive Summary
According to a study by TechServe Alliance the IT Staffing and Consulting Services industry has ballooned into over a $20 billion-dollar market. In recent years however we have witnessed a number of dangerous trends taking hold within the IT staffing services industry. Low-barriers to entry have crowded the marketplace with an over-saturation of service providers. The supply of IT staffing firms far outweighs the demand for these services. The .com boom represented the dawn of the job board era with the birth of Monster.com, Dice.com, Career Builder and many others and it introduced us to procurement services software products such as Ariba. Traditional clerical and administrative staffing firms have expanded the scope of their service portfolio to not only include IT staffing services but also MSP and VMS programs. Bench based system integrators including the "big-five" now generate a significant portion of their revenues through staff augmentation services. And lastly, a rising star within corporate America has been that of the Chief Procurement Officer. The CPO has gained popularity due to their ability to cut costs and reduce expenses primarily through a mix of strategic sourcing, demand management, change management and supply chain optimization initiatives. Under the CPO's leadership, organizations have consolidated demand to achieve purchase price reductions across the enterprise. If all of that were not enough, the process for purchasing contingent labor within corporate America has become fragmented among executive stakeholders thus making the selling process more complex. As a result of these trends IT staffing firms are fighting for their lives. Competition and pricing commoditization have reached unprecedented levels and service differentiation is close to impossible. Selling IT staffing services has transformed from a simple category buy to a complex, enterprise sale. Yet the industry continues to sell the same way it has sold for the past twenty-five years. How can IT staffing firms survive the impact from these trends? What must they do to counter these challenges in order to restore the integrity of their gross profit margins, differentiate from the competition and win "good" business? This white paper examines these trends and their implications and offers recommendations for action.
Click on the link below to read the rest of this white paper
The Five Most Dangerous Trends Impacting IT Staffing Organizations

About Dan Fisher
Dan Fisher is founder and owner of Menemsha Group, a provider of sales enablement solutions dedicated to helping IT staffing firms improve win rates, shorten their sales cycle, and increase revenue per sales rep. Since launching Menemsha Group in 2008, Dan has consulted with over 200 IT staffing firms and has invested over 5000 hours coaching IT staffing sales reps. He's authored is his own proprietary sales methodology and has previously spoken at Staffing World, TechServe Alliance and Bullhorn Live 2012. Prior to launching Menemsha Group, Dan spent 16 years in the IT industry running local, regional and national sales teams. Dan worked for Kelly Services, Oracle Corporation and Alliance Consulting. Dan currently resides in Boston, Ma.