Subscribe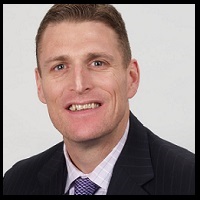 A Quick & Easy Way to Grow Gross Profit
One of the most surprising (and far too common) things I have discovered within our industry is how unaware and out of touch we can often be when it comes to pricing a deal. I work with staffing professionals all day long, every day and I watch them put deals together. Screening process complete, check. Meet the candidate face to face, check. References conducted, check. Completed background check, check. Get the job offer from the client, check. What amazes me however is how little and infrequently I see a sales representative or recruiter using their calculator to crunch the numbers to ensure they hit their target GP%. Naturally I ask the folks I work with and observe "How did you arrive at the bill rate?" And the response I always get is "oh, well we always just shoot for an "x" markup." I might respond with an "oh, and does that markup get you to your target GP%?" "Is that markup going to give you the highest commission payout you can earn?" I often get a funny look back in response. And I ask another question, "do you know what your target GP% is?" I get another funny look. I can't emphasize this enough, it is very important that you know basic math formulas for pricing deals. Let me offer a quick overview on the math so you can start putting more money in your pocket today!
Understand The Difference Between Markups and Gross profit
To some of you this may be really basic stuff but to many others, as I have discovered, this is new. A markup is simply "marking up" the candidates pay rate by a specific percentage but not (typically anyway) accounting for your T&B (tax & burden, also referred to ask fully loaded cost). For example you get a job order and find a candidate for a $35/per hour pay rate and you multiply that by 1.50 to arrive at your bill rate of $52.50. Gross profit on the other hand is your bill rate minus your fully loaded cost (candidate pay rate x your burden %. This varies from state to state but is around 15%-22%). For example, many firms feel a really good markup 50% but did you know that a 50% markup is only equal to about a 24% gross profit. A good gross profit % to shoot for is 35% (in the IT staffing industry, it is often lower in other staffing disciplines). If you are not familiar with the math and the correct formulas to use to calculate gross profit dollars or gross profit % send me an email and I will email you back a document that has all of the formulas you need to know.
How Can I Quickly & Easily Grow Gross Profits?
Us staffing folks are addicted to markups! Stop working off markups and start working off of a client budgeted bill rate. The next time you get a job order simply ask the client what their budgeted hourly bill rate is. Once you figure that out, figure out what the maximum pay rate is you can pay the candidate and still hit your targeted gross profit % (formula available in my content, just email me, dan@menemshagroup.com). Then share that number with your recruiter. Tell them that is the maximum pay rate for that job. It's up to you if you want to flex a little with your client on the bill rate. But doing this instead of just assuming an "x" markup will significantly increase your gross profit dollars. When I was selling, my targeted gross profit % was determined by my compensation plan. So whatever GP% would pay me the highest commission, I made sure I closed every deal at that GP%. Chances are you get commissioned off your gross profit, not your markup. Take a look at your compensation plan and let your compensation plan drive your pricing. I promise you, if you start doing this and move away from working off of markups you will make your company more profitable and you will earn more commissions.
About Dan Fisher
Dan Fisher is founder and owner of Menemsha Group, a provider of sales enablement solutions dedicated to helping IT staffing firms improve win rates, shorten their sales cycle, and increase revenue per sales rep. Since launching Menemsha Group in 2008, Dan has consulted with over 200 IT staffing firms and has invested over 5000 hours coaching IT staffing sales reps. He's authored is his own proprietary sales methodology and has previously spoken at Staffing World, TechServe Alliance and Bullhorn Live 2012. Prior to launching Menemsha Group, Dan spent 16 years in the IT industry running local, regional and national sales teams. Dan worked for Kelly Services, Oracle Corporation and Alliance Consulting. Dan currently resides in Boston, Ma.