Subscribe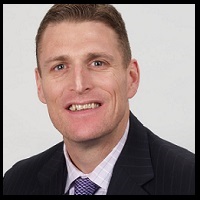 How To Quickly Uncover Your Customers Business Issues/Challenges
In order for a sale to close, a compelling event must be driving the customer to take action and move from their "current state" to their desired "future state." If the customer has no problem to be solved then the sale will most likely not move forward. That being the case, the challenge for sales representatives is uncovering what issues or business challenges the customer is facing so they know what to talk to them about (or leave a relevant vm message). This seems to be one of the most daunting tasks in the world of selling IT professional services. Far too often sales professionals rely on simply seeking out pre-defined, budget-approved requirements or projects. You know the call, it goes something like this: "Hi Mr. customer it's Jim Smith calling, I was checking in to see if you have any needs." Or they ask the old…"what's keeping you up at night?" question. For several reasons, I'm not a fan of asking this question. For starters, it demonstrates that you're lazy because you didn't put in the necessary time researching your customer. And the customer rarely if ever responds to this question with the information you're hoping to uncover (there are several reasons for that, but that's another conversation for another day). So how can you uncover your customer's potential business issues before you call them and create a sales opportunity? There are many ways to accomplish this. Here is just one idea to consider.
If you're a true student of your craft then I assume you're consistently attending industry conferences and tradeshows and reading industry publications such as CIO Magazine or Computerworld magazine. For those of you who read these publications, you know that the articles are written for IT practitioners (your clients) to read and learn from. The articles highlight the "lessons learned" and best practices for implementing different technologies and/or applying different methodologies, project management and hiring & retaining top talent, etc…They're written for IT professionals to learn from other IT professionals so they don't make the same mistakes. So, when you read an article where an IT manager is interviewed & quoted on the challenges they had to overcome in order to successfully implement (insert any technology) that is your queue. Consider the excerpt below from the article (Massive Data Volumes Making Hadoop Hot).
"Increasing efforts by enterprises to glean business intelligence from the massive volumes of unstructured data generated by web logs, clickstream tools, social media products and the like has led to a surge of interest in open source Hadoop technology, analysts say"
So if you are calling on the manager of Data Management/Storage or Business Intelligence in one of your accounts, what might be one of their business issues? Based on the above statement I would say their concern is managing massive amounts of data generated by web logs, or social media products and turning it into insightful and actionable information. To uncover or develop this critical business issue and open up dialogue around this issue I would share with the customer that many organizations today are struggling with this. Then I would follow that up with the simple question, "how are you addressing this in your organization?" If it is indeed an issue they are wrestling with internally than I assure you they will acknowledgebite and bam, you're in a conversation talking about an issue the customer is facing. Now your job is to sell. By sell I mean further diagnose the issue in greater detail, qualify it and connect the dots between your services and their issue. And this is where the rubber meets the road, where we "separate the pretenders from the contenders." What I mean by this is anyone can take an order but can you create a sales opportunity? Think of it this way. You could call this Manager of Business Intelligence and ask him/her "do you have any needs, are you currently looking to add any consultants to your existing staff?" And most likely they will respond with a "no." But then your competitor calls the same customer 10 minutes later-after they just told you they have "no needs"-and says "Hi Mr. customer, one of the challenges your peers are struggling with is coming up with a way to manage the massive amounts of unstructured data being generated by social media products and web logs and turning that data into actionable insight for their business users. What are you doing to address this challenge in your organization?" In response the customer opens up and says, "that is a real challenge, we are considering a few options…." Now you have opened up a conversation that you simply can't get into by asking, "Do you have any needs?"
CIO and Comuterworld are just two examples, but all of the industry publications and blogs are loaded with this information. All you have to do is read them, highlight the "business issues" discussed in the article(s) and transform the statement(s) into the form of an open ended sales question. Not only will this technique help you uncover sales opportunities, but also it will give you credibility and differentiate you from the competition. Give it a try! And if you need help, well, that is what we are here for.
About Dan Fisher
Dan Fisher is founder and owner of Menemsha Group, a provider of sales enablement solutions dedicated to helping IT staffing firms improve win rates, shorten their sales cycle, and increase revenue per sales rep. Since launching Menemsha Group in 2008, Dan has consulted with over 200 IT staffing firms and has invested over 5000 hours coaching IT staffing sales reps. He's authored is his own proprietary sales methodology and has previously spoken at Staffing World, TechServe Alliance and Bullhorn Live 2012. Prior to launching Menemsha Group, Dan spent 16 years in the IT industry running local, regional and national sales teams. Dan worked for Kelly Services, Oracle Corporation and Alliance Consulting. Dan currently resides in Boston, Ma.