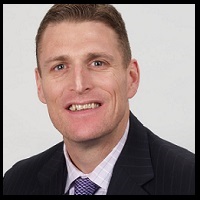 Writing Effective Proposals
The opportunity to send a proposal can be exciting. Whether your creating your own proposal from scratch or responding to a request for proposal (RFP) or even a request for information or RFI. Responding to an RFP or RFI means you're competing for the business with a prospective customer who's actively receiving pitches from many of your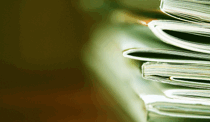 competitors. You're essentially entering a "bake-off."
Writing proposals and responding to RFP's is time consuming and tedious work. And there is nothing worse then putting in all of the time and effort to writing a proposal and getting your hopes up, only to be met with disappointment.
So, what'll make your proposal stick out? What will give you and your team a distinct advantage at winning over your competition?
In this blog I'm going to share with you tips for writing effective proposals.
General Rules for Responding to RFP's
First, if you didn't create the opportunity through your own sales efforts than you have a very low chance of winning the RFP bid. In fact, according to a study conducted by IBM your chances of winning are less than 10%. In this case your time is better spent on creating your own opportunity, a new opportunity, and not responding to a random RFP.
If you must compete on random or bling RFP's, RFP's in which you have little or no relationship with the prospect, then you need to develop a strategy. Ideally your strategy should dictate how you're going to change the playing field including the decision making criteria for which vendor or solution is selected. To do that will most likely require you to go around and above the person who included you in the RFP in the first place. Typically the person who administers the RFP (the person that sends it out and collects the responses) is a gatekeeper who can say no but doesn't have the power to say yes. So don't want your time on this person.
What's Wrong With Most Proposals, RFP Responses
I don't know about you but most proposals and responses to RFP's that I see, and I have seen a lot from selling software, staffing, and consulting services, focus on talking about the solution offering including the features and benefits. Very rarely do I see proposals that focus on discussing the customer's goals, objectives and desired outcomes. It's as if we think whoever responds with the thickest or heaviest proposal is going win!
The Executive Summary
The most important part of a proposal is the Executive Summary. Interestingly enough most proposals don't even include an Executive Summary and those that do still miss the point. The Executive Summary can be broken down in to a few key points.
Define, Frame the Customers Business Problem
The first you need to do is demonstrate to the customer that you truly understand their business and their business issue(s) that need to be resolved. This is not simply paraphrasing the customer's requirements. The customer's requirements is not the same as their business problem(s). You must write in as much detail as possible everything that you know about your customer's business and the problems their experiencing.
Framing and defining the customer's business problem includes chronicling their current state and desired future state, the compelling event driving them to take action and leave the status quo and the consequences of taking no action. It also includes framing what the customer stands to gain from the solution.
If you can't demonstrate that you understand their business problem than how can you expect them to have confidence in your proposed solution? You might be asking, "how do I find out the details of my customers business problem(s)? By asking. Asking the questions that lead you to these answers is selling! So ask really good consultative probing questions and take really good notes because this information is going to go into your proposal. Specifically, the executive summary.
Define the impact of the business problem
Simply understanding your customer's business problem is not enough. Now you must explain why resolving the issue(s) is so important to them. You need to understand the impact of the problem. Who is the problem affecting? Customers? Employees? Partners? Shareholders? Stock price? Market share? Your client's year-end bonus? Perhaps their job? All of this needs to be detailed in your executive summary.
Define the Desired Business Results
How am I suppose to know what the desired results or outcome are? Isn't it always just reduced costs? No! Certainly cost reduction is likely one benefit but you need to speak with each of the executive stakeholders and ask them what specific results they hope to see. While they're all looking for the same solution, they're all going to be looking for specific results unique to their persona.
You need to describe all of the ways in which the company will benefit if the problems are resolved and the goals are met. This can mean many different things to different people, depending on how you ask. For example, replacing a legacy order entry system can please the CFO from a cost stand point (reduce costs), the CEO from an earnings standpoint (generate more profit) and the CIO from an efficiency stand point (less employees to manage a new system with less down time).
This is not a discussion of your features and benefits. But if in your proposal you only write about the anticipated outcomes for the CIO, it will not appeal to the CEO or CFO. Also, this is NOT the area to talk about your features and benefits. Instead, this area should focus on the benefits the customer will get from your solution such as increased revenue and market share, shorter time to market, etc.
Define Your Solution
Here is where you should define (in non technical terms) your solution. You should include your approach for solving the problem and be able to connect the dots between the client's business problem and your solution. Ideally, you should have a story (keep it pointed) that highlights how you have solved this same problem for other customers. Read my blog on value propositions to learn more on this topic.
Call To Action
Finally, and don't forget, ASK FOR THE BUSINESS. Let the customer know you are excited about the opportunity and look forward to working with them. Don't include pricing or any other company literature in this area.
I can assure you that most proposals are won and lost based on the vendors ability to demonstrate how well they understand the customer and their business. If you have ever hired a vendor (even a contractor to do work on your house) than you know what I am talking about. You want a vendor who understands you and "gets it," not the vendor with all the bells and whistles.
About Dan Fisher
Dan Fisher is founder and owner of Menemsha Group, a provider of sales enablement solutions dedicated to helping IT staffing firms improve win rates, shorten their sales cycle, and increase revenue per sales rep. Since launching Menemsha Group in 2008, Dan has consulted with over 200 IT staffing firms and has invested over 5000 hours coaching IT staffing sales reps. He's authored is his own proprietary sales methodology and has previously spoken at Staffing World, TechServe Alliance and Bullhorn Live 2012. Prior to launching Menemsha Group, Dan spent 16 years in the IT industry running local, regional and national sales teams. Dan worked for Kelly Services, Oracle Corporation and Alliance Consulting. Dan currently resides in Boston, Ma.