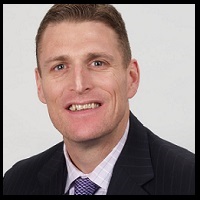 IT Value Is Dead. Long Live Business Value.
Did you happen to see the May 15, 2011 cover of CIO magazine? It reads the following:
IT Value Is Dead. Long Live Business Value.
Business outcomes from technology investments are all that really matter. The CIO's challenge is finding new ways to prove IT's worth.
I don't know about you but that really struck a cord with me. Think about it. Your clients-CIO's and IT Executives-must learn how to deliver business value in order to prove their worth to their business counterparts. Ironically, our job is to sell business results to the IT executives we sell to. For those of you have been doing this and truly understand this concept, this represents a great opportunity for you to share with your clients how you can help them sell their ideas and deliver business value to their clients. Remember, they are not sales professionals like you and I. And for those of you who are new to the concept of selling "business results," hopefully this will help bring some clarity as to why you need to learn how to start selling in this vein ASAP.
"Today it's less about, 'I don't understand your cost structure. I don't understand what you're delivering,' and more about, 'How can I leverage technology to deliver new products and services?'" says Dave Codack, vice president of employee technology and network services for TD Bank. "That's forced us to look at the ways in which we measure technology. We've been inadequate in our ability to define technology value in concert with the values of the business. It's difficult." According to Gartner, by 2015, the primary factor determining incentive compensation for the CIO will be the amount of new revenue generated from IT initiatives.
Pop Quiz: Go through your current roster of consultants out on billing and ask yourself the following questions:
What are they building, for whom and why?

How will the business benefit from what your consultants are doing (increase revenue, decrease costs, improve asset utilization)?

How will the work your consultant(s) are doing impact shareholder value for your client?

How does the work your consultant is performing support (& help execute) your clients strategic goals & objectives?

Once the project is complete, what will your client be able to do that they couldn't do prior to your consultant (performing his/her work)?
If you immediately know the answers to these questions off the top of your head than I would say you are in excellent shape and WAY ahead of your competitors. If you don't know the answers but understand why I am asking and are confident you can easily go get the answers than you're on the right track. If you have no idea what the answers to these questions are and have never even considered such questions than I would say you have some work to do.
In our sales training workshops and webinars we consistently hear the question "Dan, what is the best way to differentiate from the competition?" Or, "What do you think of our value proposition?" And the typical value proposition is a "broadcast" message about the vendor's service offerings in which case their is nothing unique about it because all IT service providers provide essentially the same services. Take the following paragraph from that CIO article.
"How do you decide what to put your energy and dollars into when the opportunity set is just endless?" Ehrlich says. "What better way to do that than to put it in business terms and make decisions that make the most money for your company?" That's difficult to do in an IT department that is merely aligned with business. "In the world of alignment, the customer is the business, and the business is always right," says Gartner's Aron. "[It] doesn't allow the CIO and IT to influence business strategy by shaping demand for more valuable projects."
The customer is the business! And the business is always right. Your customer said it, not me!
CIOs used to measure their personal value by budget or headcount and their team's value by delivering on time and on budget. "That's an arcane approach to measure your relevance," Banerji says. "Historically, they've talked about alignment because that's all they could possibly hope for." Today, CIOs are more likely to be rewarded for overall business performance than for some technology project or initiative, Banerji says.
At TD Bank, call centers are no longer a cost to be contained; they're now revenue generators. "When you focus on metrics that define value, it's a very different conversation than the one you would normally have about [doing things] faster and cheaper," Codack says. "It's about IT's contribution to those sales metrics. What has technology done to drive that revenue?"
As you can see, now more than ever sales professionals selling IT professional services must learn how to sell business results. Why? Because this is how your clients are being measured and evaluated. When you can demonstrate to your customer how your solution delivers business results, your chances of winning the deal increase ten-fold. By the way, don't you think we (as sales professionals) are suppose to be the experts when it comes to this stuff? Of course we are. So if you already operate in this vein and understand how to sell business outcomes or results than you recognize the wonderful opportunity here. For the first time (unless you are a former CIO or superstar IT practitioner) we truly have expertise that our clients need. Most CIO's and IT executives don't understand how to sell business value to their customers. Take advantage of the opportunity and go help them. Share your knowledge with them. Create demand and make your clients seek you out for your expertise. And for those of you still learning this concept, well, what are you waiting for?
To read this entire article from CIO Magazine click here
About Dan Fisher
I'm Dan Fisher, founder of Menemsha Group. Over 400 IT staffing firms including thousands of sales reps and recruiters apply my sales methodology including my scripts, playbooks, job aids, tools and templates, all of which is consumed from our SaaS based sales enablement platform and our mobile application. I've coached and mentored hundreds of sales leaders, business owners and CEO's, and I have spoken at a variety of industry events including Staffing World, Bullhorn Engage, TechServe Alliance, Bullhorn Live, Massachusetts Staffing Association, and National Association of Personnel Services. Since 2008 I've helped IT staffing organizations quickly ramp up new hires, slash the time it takes to get new reps to open new accounts and meet quota, get more high-quality meetings with key decision makers and help leaders build a scalable sales organization. My training and coaching programs are engaging and highly interactive and are known to challenge sellers to rethink how they approach selling. Ultimately, I help sellers increase productivity, accelerate the buying process & win more deals.