Subscribe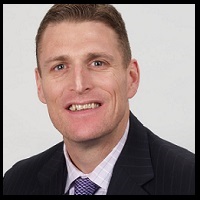 Responding To RFP's
Greetings and happy Fall! This month I turn my attention to talk about responding to RPF's and participating in bids. I see a lot of organizations in our industry exert a lot of time, energy and resources ($$ and manpower) responding to RPF's only to get little or nothing in return. I have spent a large part of my sales career "elephant hunting" for winning large global accounts and I have a learned a few lessons. Going into all the details would be impossible but let me share with you two rules that you should keep in mind when evaluating and responding to RFP's.
Rule #1

If you didn't generate the sales opportunity through your own prospecting, relationship building and qualifying efforts on your own than you have a slim to zero chance of actually winning the opportunity. Have you ever received an RFP from a prospective company where you (and your company) didn't have much or any relationship with the prospective client but they still included you in the RFP process? Sure you have. We all have! Did it ever dawn on you to question it…"gee, why are they including us, we don't have a relationship with them." These are the opportunities I'm talking about. 99% of them are a waste of time. IBM actually did a study on this and discovered that if you didn't "create the opportunity and set the buying criteria," than you have less than a 10% chance of winning it. The reason is some other sales person out there has been working their tail off creating and cultivating the opportunity. They set the buying criteria and vision of the ideal solution with the customer and in many cases even wrote or contributed to the RPF themselves. Don't waste your time on these, instead invest your time on creating your own opportunities. Of course it is more work, that is what sales is. Focus your time and energy on creating your own opportunities and you will significantly increase your close rate. And you will have much healthier pipeline.
Rule #2

If you simply can't resist responding because the RFP opportunity is " too good" pass then……You must find out who is on the decision making committee and what each member's role is on the committee. I know the procurement person who sent you the RFP will clearly tell you "If we find that you have contacted anyone in our company regarding this opportunity, your company will no longer be considered." Whippidy do!! We already have a 90% chance of losing! Instead, go around this person (their job is to keep you at bay so don't even bother asking for their help) and uncover who the decision makers are and push for a face to face meeting (our training teaches you how to get these meetings) to interview each decision maker and uncover the business drivers for the initiative and what their ideal solution is to solve the problem(s) they seek to fix. Without this information how can you expect to pitch a solution that will meet their needs? Now I know some of you reading this disagree with me and might be saying "I won the ABC account off of an RFP bid like this and we now do $5M in business with the customer." If that is the case that is great. But how many RFP's just like that one have you had to bid on before you actually won that one account? Let's not forgot about the most valuable asset of all and the one we have the least of. TIME. It takes a ton of time to gather the information requested in these RFP's. So let's be sure we qualify the heck out of the opportunity before making the decision to invest the time. Deciding when to compete and what strategy to deploy are critical to your success.
Next month I'm going to share some ideas on how to write winning proposals. At the end of the day, we should really be presenting proposals, not responding to RFP's. There is a difference between the two. Specifically I'll share with you the most important part of the proposal including the key ingredients that go into a successful proposal.
Thanks and Happy Selling!
About Dan Fisher
I'm Dan Fisher, founder of Menemsha Group. Over 400 IT staffing firms including thousands of sales reps and recruiters apply my sales methodology including my scripts, playbooks, job aids, tools and templates, all of which is consumed from our SaaS based sales enablement platform and our mobile application. I've coached and mentored hundreds of sales leaders, business owners and CEO's, and I have spoken at a variety of industry events including Staffing World, Bullhorn Engage, TechServe Alliance, Bullhorn Live, Massachusetts Staffing Association, and National Association of Personnel Services. Since 2008 I've helped IT staffing organizations quickly ramp up new hires, slash the time it takes to get new reps to open new accounts and meet quota, get more high-quality meetings with key decision makers and help leaders build a scalable sales organization. My training and coaching programs are engaging and highly interactive and are known to challenge sellers to rethink how they approach selling. Ultimately, I help sellers increase productivity, accelerate the buying process & win more deals.