Subscribe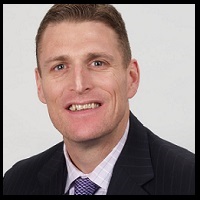 Dan Fisher To Present at ASA Staffing World 2011
Dan Fisher, Founder and Managing Director of Menemsha Group, a sales training and consulting organization dedicated to serving the IT professional services industry will be presenting on strategic selling and demand creation at the American Staffing Association's Staffing World on Friday, October, 14, 2011 in New Orleans.
Strategic Selling Creates Demand
A paradigm shift has taken hold in the way corporate America engages and procures services from professional staffing providers. The buying process has become more complicated, creating a longer sales process, and resulting in the need to sell long-term solutions.
Today's staffing client is savvier, deploys sophisticated sourcing strategies, and rarely wants to engage sales professionals or vendors. Professional staffing firms want to move up the value chain with clients, and be seen as a strategic partner or trusted adviser. In this fast-paced hour geared to the professional sector, presenter Dan Fisher delivers need-to-know tactics for overcoming sales challenges and selling strategic business outcomes. Fisher also shows participants how to transition from being an "order fulfillment house" to creating client demand and achieving true market differentiation.
To read the full Staffing World agenda click here
About Dan Fisher
Dan Fisher is founder and owner of Menemsha Group, a provider of sales enablement solutions dedicated to helping IT staffing firms improve win rates, shorten their sales cycle, and increase revenue per sales rep. Since launching Menemsha Group in 2008, Dan has consulted with over 200 IT staffing firms and has invested over 5000 hours coaching IT staffing sales reps. He's authored is his own proprietary sales methodology and has previously spoken at Staffing World, TechServe Alliance and Bullhorn Live 2012. Prior to launching Menemsha Group, Dan spent 16 years in the IT industry running local, regional and national sales teams. Dan worked for Kelly Services, Oracle Corporation and Alliance Consulting. Dan currently resides in Boston, Ma.