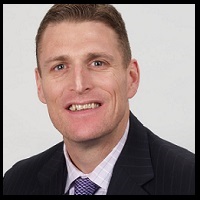 Your Sales People Should Be Doing This at Your Kickoff Meeting
In my last post, 3 Tips For Planning Your Sales Kickoff Meeting, I offered some ideas for properly planning your sales kickoff meeting. In this blog post, your sales people should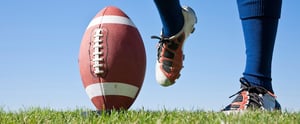 be doing this at your kickoff meeting I offer five ideas for running your sales kickoff meeting.
First of all, most people, ESPECIALLY SALES PEOPLE, do not like to sit in a chair and be
lectured to all day long. Yet in all likelihood, the bulk of your sales kickoff meeting will be comprised of delivering company information, sales data and training materials and content. How you deliver this information and how your sales team consumes this information is critically important to the success or outcome of your 2014 sales kickoff meeting. Here are a Five tips and ideas to keep in mind.
Make it Competitive. Sales people are competitive people by nature. Most love to win. Even more hate to lose. If you want to get them engaged and truly take ownership of your meeting theme or mantra, turn it into a competition. Yes, have a scoreboard. You can and should have individual exercises or tasks where team members compete against each other as well as team competition. For example, you might explain and demonstrate a new sales strategy. To get the team to apply the new strategy (and reinforce it) you can then ask each team member to perform a role play in front of the group (and a judge or team of judges) that requires the salesperson to apply the new sales strategy they were just taught. You can do a similar team exercise. Divide the team up into groups of three or four. Create a sales scenario where the each has to make a pitch or present a solution to a prospect account. The prospect account of course can be the team of judges.
Test Team Members. You can also incorporate a quiz or test into your sales kickoff meeting. As you share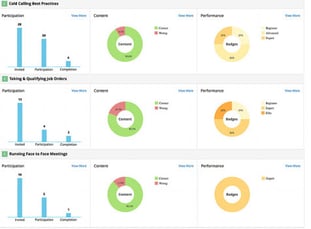 information and provide training throughout your kickoff meeting, you can ask team members to complete a quiz or series of quizzes in the actual meeting itself or on line after the meeting. Make the scores public knowledge. Salespeople tend to be competitive with their peers. I like doing a series of quizzes within the meeting itself. It keeps people engaged because you can keep score throughout the meeting. People always want to know where they stand. And be sure to spend some $$ on worthy prizes..iPad, Driver, tickets to sporting event, etc.
White Boarding. Sales executives want their sales team to be able to story tell with their prospects and customers. They want their salespeople to be having conversations and not "pitching" products and services. Your kickoff meeting should be no different. So toss out your power point slide deck and use a white board. You can use a white board to teach your sales team what their selling and how to sell it. Studies show that participants retain twice the amount of information learning through visual aids and a "hands on approach" versus simply listening to words. And you don't have to be an artist to use white boarding as an effective strategy. Just as importantly, you can teach your sales team the "white board methodology" to selling. Using a white board to sell, or share your story is not only highly effective but it enhances a salesperson's presentation skills and overall self-confidence.
Share Customer Success Stories or Case Studies. One area that just about all IT staffing firms could improve upon is the quantity and quality of their customer success stories or case studies. As I mentioned earlier, customers love to hear stories. Unfortunately, most IT staffing sales professionals either don't have a story or enough stories to share. And most stories fail to properly convey the value they delivered. Thus they fail to compel or inspire a prospect to take action. Prior (2-3 weeks) to your sales kickoff meeting, give your sales team a homework assignment. Make each team member come prepared to present at least one customer case study. Everyone on your sales team has at least one customer, right? Again, you can and should make this competition. Not only can you judge the best presentation but you can judge on the quality of the content presented. In other words, who presents the most compelling case study? I suggest you ask your sales team to follow the template below for developing an impactful case study:
a. Client Overview
b. Technical & Business Challenge Solved
c. Solution Delivered (what work did your consultant(s) complete)
d. Results. (What can the client do as a result of the work completed?)
Now your entire sales team will walk out of your sales kickoff meeting with new and improved case studies to share with prospects. And they should have improved confidence in sharing those stories
Dissect Your Wins & Share Best Practices. Most of us know that dissecting your wins
and losses is a sales best practice. The theory is, if you can identify each specific step and task the salesperson executed in the opportunities they won, you can emulate that behavior. The reality however is, it never happens. Your sales kickoff meeting is the perfect time and place to capture this information and take advantage of it. Have an expert sales trainer or sales leader interview each of your sales people to pull out the key data points and steps that the sales person had to execute in order to win the account or opportunity. An expert sales trainer or leader
will know which questions to ask to pull out the correct information so that the rest of the sales team can benefit. If you try to do this yourself and say "Jimmy, get up in front of the room and tell the team how you won the ACME account," your sales team will NOT benefit. Why? Most sales people tend to downplay their accomplishments, especially when on a stage in front of the entire sales team. Sales people also don't consciously know what specific data points or steps they took and need to convey to the team about how they won a new account or opportunity. So when Jimmy goes up on stage he will most likely say "Well, I made a few cold calls, presented ABC information, asked a few questions and the deal closed." That is not going to help the rest of your sales team close more deals. The critical details-the sales behavior you want the rest of your team to emulate-will not come out. Hire an expert sales trainer and let him or her pull this information out in front of the team in an "interview format."
In third and final post to this series, I will share tips and ides on how to select keynote speaker or trainer to host and facilitate your sales kickoff meeting.
About Dan Fisher
I'm Dan Fisher, founder of Menemsha Group. Over 400 IT staffing firms including thousands of sales reps and recruiters apply my sales methodology including my scripts, playbooks, job aids, tools and templates, all of which is consumed from our SaaS based sales enablement platform and our mobile application. I've coached and mentored hundreds of sales leaders, business owners and CEO's, and I have spoken at a variety of industry events including Staffing World, Bullhorn Engage, TechServe Alliance, Bullhorn Live, Massachusetts Staffing Association, and National Association of Personnel Services. Since 2008 I've helped IT staffing organizations quickly ramp up new hires, slash the time it takes to get new reps to open new accounts and meet quota, get more high-quality meetings with key decision makers and help leaders build a scalable sales organization. My training and coaching programs are engaging and highly interactive and are known to challenge sellers to rethink how they approach selling. Ultimately, I help sellers increase productivity, accelerate the buying process & win more deals.