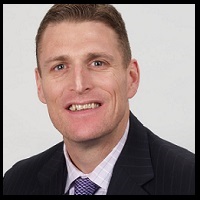 Guest Post: Seven "Golden Rules" of IT Recruiting
This article was written by Tricia Bielinski of K2 Partnering Solutions.
1. Do What You Say You're Going To Do
I've found that above all else, if you don't do what you tell people you're going to do at the end of the day it doesn't much matter if you adhere to any other rule in here (and even more likely you won't have the opportunity to). In a market that is fast paced and ever changing, where project roles are sometimes filled as quickly as they are released, it is important that if you say you're going to provide someone with feedback, that you do it. If you tell a consultant or a client that you're going to follow up with them at a certain time, you do it.
Whenever I train a new recruiter or group of recruiters, this is something I write at the top of the white board (yes, I'm old school and cannot function without a white board and a marker) and leave it there throughout their entire training period. If you want to establish credibility and maintain it, if you want to be known as someone who lives up to their word then it is imperative you have an organization or tracking system to remind you of who you're due to follow back up with and who you owe information or feedback to (and yes, even if it's no feedback, you owe them an update if they've complied with your submittal process for an opportunity).
2. Build Relationships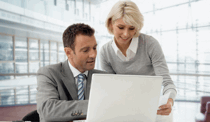 We've all heard before that in business, as well as in life, it's all about who you know. The better you are at building relationships, and hence building a network, the better your business will be. Relationships are important, and your ability to develop rapport and establish trust (refer back to #1) will determine your success in this arena. My advice here is to never try to be someone you're not, people appreciate people who are genuine and real. I personally can recognize someone who's sucking up from a mile away to try to get something out of me. All you can do is be yourself, know your value and what you bring to the table and the rest will happen from there.
A relationship is not developed in one phone call, a dialogue is started and the relationship will develop over time.
3. Manage Expectations
It still befuddles me how often this very important practice is overlooked in business as well as life. There are many, many people out there, all who think differently and expect differently. Your definition of "a lot of experience" will likely differ vastly from five others' definitions. When delivering information, I believe it should be finite and quantifiable. For example, if a consultant tells me they're going to send me references when we hang up the phone, I'm qualifying if that means I can expect those references in my inbox in ten minutes, or one hour. If someone tells me a consultant is 'good', I want to know what that means specifically. Based on that statement will I be able to expect that this consultant can handle a full upgrade with only support from one internal employee? Give me specifics and manage my expectations.
In another example, if a consultant tells me they can start an assignment right away, does that mean if my client moves this process quickly and wants them onsite Monday they can book flights and do that? Often times when I ask about availability to start this way I'll get "well, no I couldn't do Monday but definitely the week after, Monday's too soon". Ok Mr. Consultant, fair enough. At least now I have specific information I need in order to be able to manage my client's expectations around earliest possible start date. I've heard that perception is 70% of life and will say I've found this to be true. Your ability (or lack thereof) to manage your colleague's expectations, your consultant's expectations and your client's expectations will directly affect how competent people view you to be.
4. Don't Ask, Don't Get
This was something I learned when I was just starting off in the business world in the commercial real estate space. I don't think this one requires much explanation or example. If you want something, you have to ask for it. If you don't get the answers you need or one that you think is incomplete, then you need to ask the question again or differently. If something doesn't add up to you, ask about it. Don't ignore that little "Spidey sense" that kicks in when you hear something that doesn't make sense. ASK, it will get clarified and you'll know how to proceed from there.
If we don't have information regarding a consultant's or client's situation (or any situation for that matter, but in the interest of keeping this relevant to my business) it's because we didn't ask, not because they didn't tell us.
5. Never Assume
Obviously we all know the expression...assuming makes something out of you and me that rhymes with bass, and I couldn't agree more. Just because someone sounds excited about your opportunity, does not mean that they're going to take it if offered. If you assume that your colleague is doing XYZ to move a process forward and you don't check on that to be sure, you're remiss. Get the point? Qualify and close everything down, don't leave it to the Assumption Gods to sort out.
6. Know Your Audience
I'm going to come off a little biased here because I come from companies with a niche focus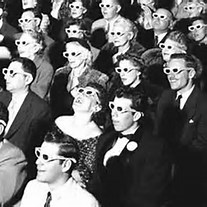 and as far as it relates to this rule, I prefer it. Knowing your market and the skills you're speaking about to more knowledgeable and technical parties (i.e. the consultants and the clients) is going to put you in a position to either be taken seriously or not. You'll be better able to do this if you have a focus area that you can penetrate versus being a hundred feet wide and two feet deep. You'll know the projects, the players and understand how A connects to B and X connects to Y so you can speak intelligently about all of it.
KNOW who you're talking to, understand what they do and don't want to hear about, where you can add value to their every day. Otherwise why do they want to talk to you?
7. Listen
A wise old man once told me you have two ears and one mouth, and they should be used in such a way that reflects that ratio. 'Nuff said'
Looking for additional insight into interviewing candidates? Download the eBook titled "Executing the Candidate Interview, Five Pillars to Effective Qualification."
About Dan Fisher
I'm Dan Fisher, founder of Menemsha Group. Over 400 IT staffing firms including thousands of sales reps and recruiters apply my sales methodology including my scripts, playbooks, job aids, tools and templates, all of which is consumed from our SaaS based sales enablement platform and our mobile application. I've coached and mentored hundreds of sales leaders, business owners and CEO's, and I have spoken at a variety of industry events including Staffing World, Bullhorn Engage, TechServe Alliance, Bullhorn Live, Massachusetts Staffing Association, and National Association of Personnel Services. Since 2008 I've helped IT staffing organizations quickly ramp up new hires, slash the time it takes to get new reps to open new accounts and meet quota, get more high-quality meetings with key decision makers and help leaders build a scalable sales organization. My training and coaching programs are engaging and highly interactive and are known to challenge sellers to rethink how they approach selling. Ultimately, I help sellers increase productivity, accelerate the buying process & win more deals.