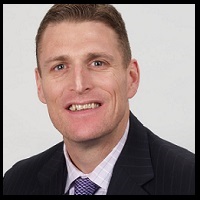 Too Much Perm, Not Enough Contract Orders? Hmmmm.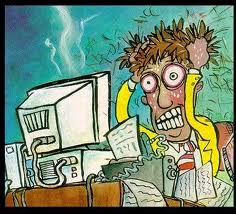 I have been hearing from a number of folks in the IT staffing industry that they're seeing a significantly higher proportion of perm positions vs contract positions. In one extreme case I even heard a company who said they've been getting about 20:1 perm to contract client requirements.
For those of you who are seeing a high percentage of permanent positions to contract opportunities, here are a few things to keep in mind.
Who are you calling on, HR or IT executives? You're not going to find the consulting opportunities calling on HR. And they certainly are not going to share those opportunities with you if they have them (without a prior relationship). Make sure you're calling IT decision makers. Also, be sure to call VP's on the business side-Sales, Finance, Supply Chain, etc... They hire consultants too!
Are you properly qualifying your accounts? Do you understand the business opportunity for IT consultants in your accounts? If you do and you are qualifying your accounts then why aren't you seeing the contract requirements? Are you asking for contract business?
"Fill the permanent positions, and then we'll give you the contract business." If this describes your situation then be sure to get something in writing that highlights exactly how much contract business you will "win" and be sure to qualify the process for doing contract business with the client. Remember, buyers will tell you what you need to hear in order for them to get what they want. I have seen plenty of reps get burned by this.
Marketing and messaging: If it is contract business that you want than why aren't you selling and positioning your firm as a consulting firm? Better yet, why are you agreeing to take on and work the perm positions when you in fact you want contract business? Perhaps it is because you don't have another opportunity to turn to? Get out there and prospect! Don't "settle" for the perm business, have the courage to walk away from and find a client who needs to hire consultants. One of the best parts of being in sales is

you

get to pick your customers!
The clients I'm working with are seeing plenty of IT contract opportunities. What is everyone else out there seeing?
About Dan Fisher
I'm Dan Fisher, founder of Menemsha Group. Over 400 IT staffing firms including thousands of sales reps and recruiters apply my sales methodology including my scripts, playbooks, job aids, tools and templates, all of which is consumed from our SaaS based sales enablement platform and our mobile application. I've coached and mentored hundreds of sales leaders, business owners and CEO's, and I have spoken at a variety of industry events including Staffing World, Bullhorn Engage, TechServe Alliance, Bullhorn Live, Massachusetts Staffing Association, and National Association of Personnel Services. Since 2008 I've helped IT staffing organizations quickly ramp up new hires, slash the time it takes to get new reps to open new accounts and meet quota, get more high-quality meetings with key decision makers and help leaders build a scalable sales organization. My training and coaching programs are engaging and highly interactive and are known to challenge sellers to rethink how they approach selling. Ultimately, I help sellers increase productivity, accelerate the buying process & win more deals.