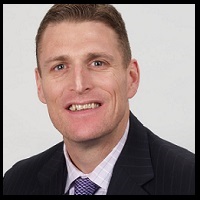 Demand Generation: Build Credibility via Educational Marketing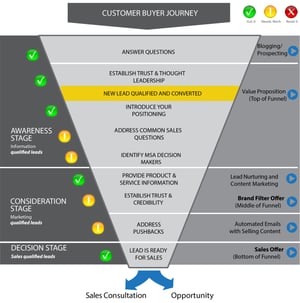 Are you familiar with the term "inbound marketing?" How about "demand generation,"or "educational based marketing?" If you're not, that's O.K……for now. However, this is something you will want to learn and execute sooner rather than later. Today, the hardest thing we have to do in selling IT staffing services is getting the attention of potential buyers and keeping their attention long enough to help them buy our services. The approach of offering them some form of educational value gives you a significant advantage over your competitors and allows you to attract more buyers and build credibility.
In this blog post, Demand Generation: Build Credibility via Educational Marketing, I'm going to explain how it works.
Understanding Demand Generation, Understand Buyer Personas, Buyer Journey
To understand demand generation or inbound marketing or educational based marketing, you first need to understand buyer behavior. You need to understand and recognize that your buyer's behavior has changed. Customers who purchase IT professional services today want to engage vendors much differently today than they did even just a few years ago.
Today's buyer acquires information about your company and service offerings (and your competitors) online via their friends, peers and colleagues via Twitter, Facebook & LinkedIn. And if they can't find you through those channels then they better be able to find you through a search on Google (first page).
As for gathering specific information about the services you offer, they can get all of that information right off of your web site. No need for a salesperson to tell them. Because of this change in buyer behavior, you must focus on understanding the needs of your buyer including the buyer personas you call on and sell to and the buyer journey and facilitating their buying process, rather than pushing sales/ marketing messages at them. How do you accomplish this?
Create Compelling, Value-Add Content For Your Buyers
Here are just a few ideas…..
Blog…do it weekly if not daily. (think of keywords your customers would search for and blog about them)

Participate in online discussions where your customers hang out such as CIO.com or Computerworld.com (leave feedback/comments)

Optimize your LinkedIn & Facebook page and your company web site

Re-tweet content

Write white papers on IT/technology trends & best practices

Conduct and share survey data on IT employment trends

Create how-to videos (interview tips, hiring process best practices, resume writing)

Host webinars or provide bench marking data and educate your clients and consultants on topics important to them

Share compelling client case studies
The purpose of all of this is that you want your customers to seek you out. As sales professionals, our job is to offer our clients with ideas, solutions and fresh insight that could impact their business. It's all about offering your customers information of value. Remember, they're NOT interested in your "broadcast" message.
About Dan Fisher
I'm Dan Fisher, founder of Menemsha Group. Over 400 IT staffing firms including thousands of sales reps and recruiters apply my sales methodology including my scripts, playbooks, job aids, tools and templates, all of which is consumed from our SaaS based sales enablement platform and our mobile application. I've coached and mentored hundreds of sales leaders, business owners and CEO's, and I have spoken at a variety of industry events including Staffing World, Bullhorn Engage, TechServe Alliance, Bullhorn Live, Massachusetts Staffing Association, and National Association of Personnel Services. Since 2008 I've helped IT staffing organizations quickly ramp up new hires, slash the time it takes to get new reps to open new accounts and meet quota, get more high-quality meetings with key decision makers and help leaders build a scalable sales organization. My training and coaching programs are engaging and highly interactive and are known to challenge sellers to rethink how they approach selling. Ultimately, I help sellers increase productivity, accelerate the buying process & win more deals.