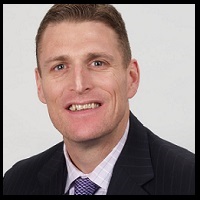 No Client Feedback? Job Orders Not Closing?
There seems to be a lot of job order activity in the IT staffing market these days. The IT staffing firms I'm working with are seeing a huge increase in job order activity but many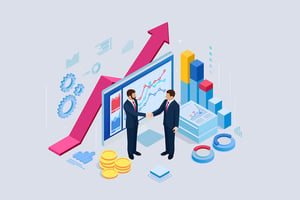 are struggling to get their clients to move on their candidates. So what gives?
In this blog post; no client feedback? Job orders not closing?, I'm to explore the challenges associated with closing job orders and offer a few remedies.
For me, it comes down to one simple question. Is your client committed? If they're truly committed to hiring a consultant (or FTE) than getting feedback and moving the process forward shouldn't be an issue. However, if they're not committed or if there is another priority that supersedes the hiring of a consultant (or FTE), than in all likelihood the hiring of your consultant will move down a notch or two on the client's priority list. Thus the delay in the feedback and hiring process.
A Budgeted Job Doesn't Make it a Qualified Job
There's a senior sales rep I use to work with, let's call him Ben. Ben has been and is currently very successful in the IT staffing industry. He understands the business at a level that very few do. One day while Ben and I were working together I asked him why a client requirement on his job requirement sheet had been open so long? After he offered his explanation to me I said, "don't you think we should close it, clearly we are not getting any movement from the client?" Ben responded, "no, it's real, the job is budgeted for and they have to hire this person." In response, I said, "I hear you, I get it and I understand that it is budgeted for. But just because it's budgeted for doesn't make the job order real, let alone a top priority." Ben disagreed with me, which was fine. So we called the client to get a status update on the viability of the client requirement. Ben's HR contact told him that she had been trying to get feedback from the manager but has been unsuccessful. Ben followed up by asking "why is that?" The HR Manager replied "I'm not sure exactly, I just know that they have been swamped with their projects."
I said to Ben, "I'm sure they still want to fill the position, just not right now. They have other, more pressing priorities right now. Then I asked Ben, "If filling this position were their top priority, wouldn't they give you feedback on your candidates? Why wouldn't they? Ben went silent. I went on to explain that filling the position was the top priority (several weeks ago) but something has changed internally. And until this new top priority is addressed, filling that position will take a seat on the back burner.
So, back to my original question. When you're taking a client requirement, are you asking your client if filling this position is their #1 top priority? And if you are asking this question are you asking the all-important follow up question….why is this your top priority? I hope you are. Keep in mind, priorities in corporate America change on daily basis. This is why qualifying and re-qualifying job requirements on a daily basis is so important.
If you're finding you have lots of open job orders but little movement and a low sales closure rate, chances are your client has more urgent issues to address. Your job (as a sales professional) is to uncover and understand what your client's priorities are. So stop wasting your time "hoping" your job orders will move and start asking the qualifying questions you know you need to be asking. Do it and your sales closure rate will dramatically increase. And you won't be so frustrated.
About Dan Fisher
I'm Dan Fisher, founder of Menemsha Group. Over 400 IT staffing firms including thousands of sales reps and recruiters apply my sales methodology including my scripts, playbooks, job aids, tools and templates, all of which is consumed from our SaaS based sales enablement platform and our mobile application. I've coached and mentored hundreds of sales leaders, business owners and CEO's, and I have spoken at a variety of industry events including Staffing World, Bullhorn Engage, TechServe Alliance, Bullhorn Live, Massachusetts Staffing Association, and National Association of Personnel Services. Since 2008 I've helped IT staffing organizations quickly ramp up new hires, slash the time it takes to get new reps to open new accounts and meet quota, get more high-quality meetings with key decision makers and help leaders build a scalable sales organization. My training and coaching programs are engaging and highly interactive and are known to challenge sellers to rethink how they approach selling. Ultimately, I help sellers increase productivity, accelerate the buying process & win more deals.